The beautiful state of Oregon is becoming increasingly known for its captivating mountain peaks, pristine waters, picturesque beaches, rich forests, sandy deserts, powerful rock formations, majestic waterfalls and more. Might I add that this does NOT include the rich history such as the Oregon Trail migration, the Lewis and Clark expedition, the Native American life and more.
Find the perfect Oregon Home and get connected with a real estate agent.
In other words, these details are only SOME of the reasons people are interested in settling down in one of the most beautiful and most diverse states in the country. Often tagged as the "Beaver State", Oregonians take great pride in their home. Honestly, who wouldn't? Within one state, you can literally choose what type of climate to be in on any given day! If you're in the mood for a little Mediterranean weather, take a drive to the southwestern corner of the state. If you wake on a weekend and prefer the rustic, "wild west" rugged type of living, then take a drive to the southeastern corner of the state. If you have the urge to explore the forest, check out the center of the state. And if you have the urge to surf like a California surfer dude, head to the western side of the state!
Have we won you over yet? Oh wait…you're likely reading this because you've already DECIDED to take the plunge but need to know where you can plant your roots. Hey, no worries! We've got you covered! Should you continue to read further, you'll learn of the 10 best places to live in Oregon for 2020. These are some ideas to help get you started on where to plant those amazing roots of yours. Because, believe it or not, Oregon is waiting for you!
In summary, here is a list of the 10 best places to live in Oregon. Then we will delve into the details of each location. Does that sound good to you? Let's get going!
1. West Linn, Oregon
Located in the northwestern corner of the state in Clackamas County, the small city of West Linn sits just south of Portland. If you are looking to be near nature's beauty while not too far from the big city life, West Linn is a great choice. With a population of 26,500 people, it offers a suburban vibe that's perfect for families.
The median home value in West Linn is at $465,000 with an unemployment rate at 4.1%. While West Linn is not one of the cheapest places to live in the state, it offers an incredibly low crime rate and an admirable education system. In fact, West Linn High School and Bolton Middle School are National Blue Ribbon schools! You can be assured that not only will your children be safer to play in the neighborhood, but they will have a quality education as well.
Keep in mind that West Linn isn't country living, but it's not far from the major landmark sites. All in all, most families in this neighborhood earn an average salary of $104,000 per year.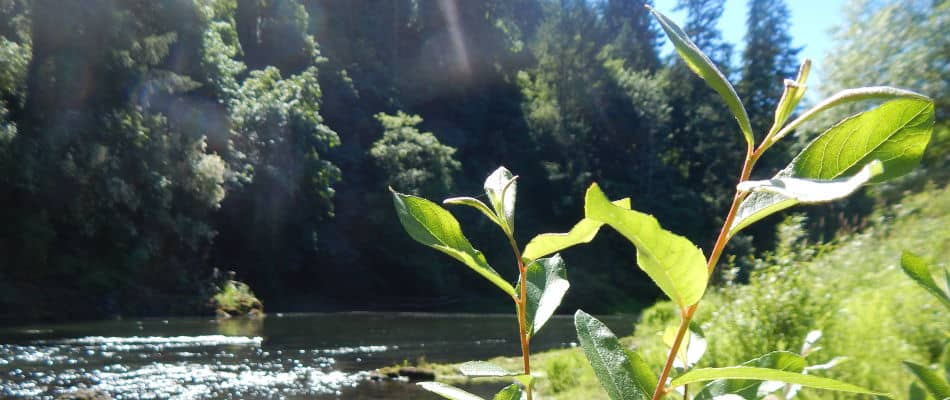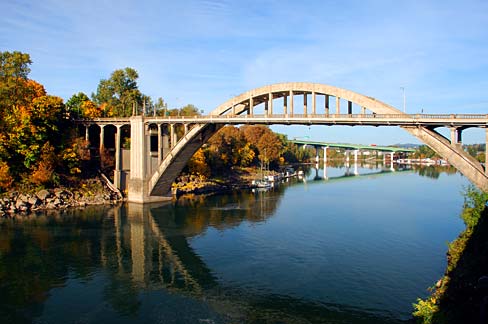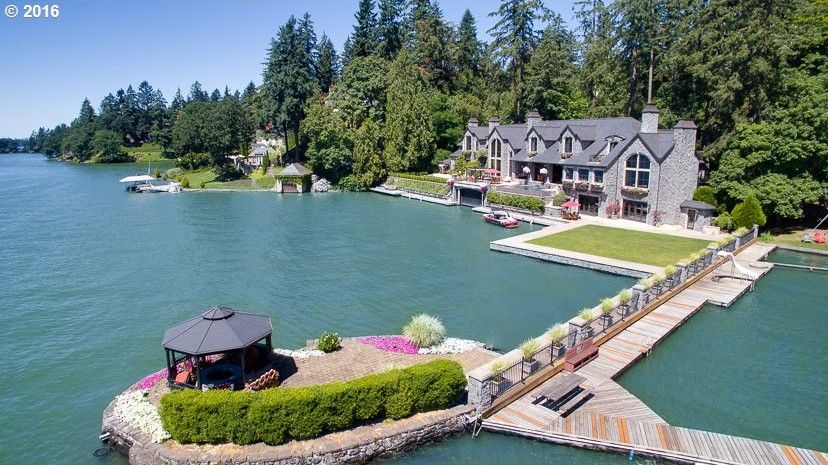 2. Lake Oswego, Oregon
Also located in the northwestern porting of the state, Lake Oswego is situated in Clackamas County roughly 8 miles south of Portland. In fact, portions of the city spill over into the counties of Washington and Multnomah as well.
Lake Oswego is an increasingly popular place of residence for Oregonians because of the low crime rate, cost of living, and nearby nature sites. Hey, let's face it: The hustle and bustle of city life is only 8 miles away! You can have the best of both worlds in Lake Oswego. Which also reminds me: It's called, "Lake Oswego" for the infamous lake in the middle of town! It's a very deep lake that supports many types of watercraft and allows for easy transport from one side of the town to the other.
Anywho, moving on…
The city has a population of 38,700 people with the perfect suburban atmosphere! The median home value for this classic Oregon neighborhood is at $603,000 with an astounding unemployment rate at 3.2%. In fact, Lake Oswego has the highest median home value in the state!
In addition to this, Lake Oswego is also one of the safest towns in Oregon. As we mentioned earlier, low crime rate is one of the top reasons people reside in Lake Oswego.
The average household income for this beautiful area is $100,000 per year.
3. Milwaukie, Oregon
Another great town to call home in Oregon is Milwaukie. Also located in Clackamas and Multnomah counties, it's a suburb to Portland. (Being near Portland is the place to be in Oregon!)
Milwaukie is known as, "The Dogwood City of the West" and has the beautiful Willamette River to etch its town borders. Just like the other two suburban towns we've mentioned, it has an incredibly low crime rate. This is perfect for families!
The town has a total population of 21,000 people and has a wonderful cost of living that attracts many newcomers every year. In fact, the median household income for Milwaukie is $63,000 per year! The unemployment rate is also at 4.5%. The town is not as "hosh posh" as West Linn or Lake Oswego, but a perfect middle class neighborhood. The average home value in Milwaukie is $291,000.
Another great thing about living in Milwaukie is the availability to bike everywhere you go! The citizens of this great town live close enough to work that they simply hop on their bicycle and ride to work. One, that's a huge gas saver and two, that's daily exercise!
The town has many attractions and a lot of history that are guaranteed to keep you and your family continually entertained.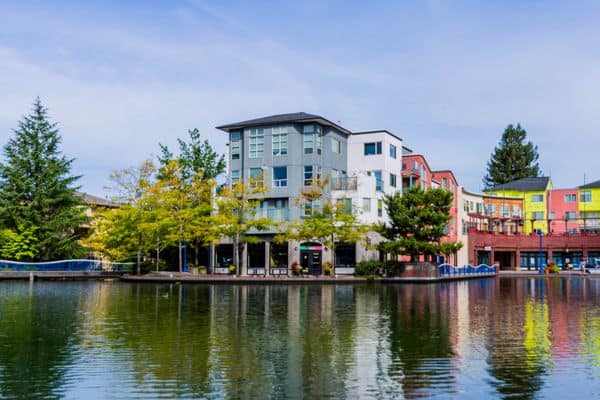 4. Tualatin, Oregon
With a population of 27,000 people, the town of Tualatin is located in Washington and Clackamas counties in northwestern Oregon. You guessed it: It's on the outskirts of Portland! Great job! The town earned its name from the beautiful Tualatin River that flows through the northern edge of town.
Tualatin is also one of the safest places in Oregon to live. If you are looking for somewhere to spend retirement years or desire a safe place for your children, Tualatin is a safe place to consider. And, obviously, let's not forget how close it is to the big city AND to scenic adventures!
As for the cost of living, Tualatin averages with the overall state average. Home value prices average at $397,000. It's pricier than good ole Milwaukie, but that's okay! We are showing an array of the best neighborhoods and towns in Oregon. However, I must say that Tualatin is one of the best places to raise children. The school system in this town goes above and beyond for their students. Tagged as a National Blue Ribbon School, Byrom Elementary School is a top-notch place to send your children. The city spends more money on their students than any other school district in the state. And to further boast on Tualatin's school system, their high school has one of the highest graduation rates in all of Oregon!
In addition to this, the unemployment rate for Tualatin is at 4.5%. This is a great place for a great family!
5. Sherwood, Oregon
With a population of 19,300 people, Sherwood, Oregon is another great town we highly recommend for planting roots. You guessed it again: It's located in the northwestern corner of the state in Washington County, southeast of Portland. Might I add that it's also a suburban neighborhood in the Tualatin Valley; it is NOT the Sherwood Forest of your childhood history books.
Sherwood has a very low crime rate AND a very low unemployment rate at only 3%! The average household income sits at $103,500 per year. The average home value is at $388,800.
The education is phenomenal, and there's plenty of jobs to be had. In fact, the high school has one of the highest graduation rates in the state and one of the highest number of graduates who attend college. This is definitely the place to raise a family and definitely the place for success.
In addition to all of this, Sherwood has a total of 15 parks within the city limits! If you need a little outdoor time without having to drive to one of Oregon's many picturesque landmarks? Grab your pets and family members and pick a park to take an evening stroll in! There's plenty to choose from whether it's a traditional park or a dog park. You have choices.
The only downside to life in Sherwood is the longer commute to Portland than the previously stated towns. However, as with many others, we disregard that since the positive attributes outweigh the negative attributes.
6. Tigard, Oregon
Tigard, Oregon is located in Washington County just southwest of Portland by 9 miles. It has a population of 53,000 people. This place is perfect for starting a family or planting new roots. The average household income in Tigard is around $75,700 per year. And with that being said, the average home value is at $375,000.
If you're searching for a "Leave it to Beaver" type of neighborhood, Tigard is the place for you. It is one of the safest places in the state of Oregon with crime rates being extremely low. The unemployment rate is at 5%, so there's plenty of jobs to apply for.
Tigard also has plenty of shopping trip options in the downtown area as well as a lively nighttime scene. If you don't feel like driving 10 minutes down the road to Portland, then enjoy all that Tigard has to enjoy in terms of shopping and entertainment venues.
7. Scappoose, Oregon
If you're searching for the small town feel, look no further than Scappoose, Oregon! Located in Columbia County, it's also in the northwestern portion of the state. In fact, it's only a 25 minute drive to Portland! However, Scappoose offers the "Mayberry" atmosphere with a population of only 7,100 people.
It's a great place to raise a family. Scappoose also has a very low crime rate with regular small town events that are guaranteed to help you know your neighbors. The average household income is at $79,400 with the median home value at $273,800.
There's a lot to do in Scappoose as well! Many of the residents enjoy weekend hikes on the Scappoose Bay River Trail. It's also a great place to take a stroll, or ride your bicycle. Since the town borders the Columbia River, many folks enjoy camping on the weekends along its serene banks.
While the unemployment rate is low at 5.3%, it is the highest on our list. However, opportunity surrounds you in Scappoose! As people often say, "The sky is the limit!"
8. Bend, Oregon
The city of Bend Oregon is so popular that you've likely heard of it by now. It sits in the central part of Oregon in the county of Deschutes. It's also the second most populous city on our list with 90,500 people. It's no doubt the largest city in Central Oregon!
Bend is also in a beautiful location. It's surrounded by the Cascade Mountain Range, Deschutes River, Ponderosa pine forest and the high desert. The area is literally the geological transition from the high desert to the rich forestry of Oregon.
Economically speaking, Bend is often nicknamed, "A Commuter Town for Silicon Valley" as it's a tech city without the high cost of living such as San Francisco, California. There are plenty of career opportunities in Bend! In fact, Bend is growing faster than any other Oregonian city. The unemployment is low at 4.8% and the average home value stands at $363,000. And in case you're wondering, the average home income is $63,400.
Overall, Bend is truly a great place to plant roots in the Beaver State! You have access to the city life with the rugged terrain and adventures right outside the city limits.
9. Canby, Oregon
Returning to the northwestern side of the state is the town of Canby. Nestled in Clackamas County, Canby attracts folks with its incredible hospitality and cozy, hometown feel. It has a population of 17,500 people and has the famous motto of, "Home of the Good Earth". The residents of Canby take great pride in gardening and everything else that involves a green thumb! In fact, Canby is known as "Oregon's Garden Spot". It's there where residents enjoy fresh garden produce and colorful blooms on the regular. If you enjoy gardening and fresh produce, this is the place for you.
The unemployment rate is at 4% with an average home value at $298,000. And, on top of all this, the crime rate is very low! As you move your way to Canby, enjoy the ride past the scenic Molalla and Willamette Rivers. This area is classic Oregon, and you will never want to look back.
10. Hillsboro, Oregon
Hillsboro, Oregon is the fifth largest city in Oregon with a population of 104,700 people. Located in Washington County, it's 18 miles due west from Portland. Nestled in the Tualatin Valley, Hillsboro is a hub for many technology companies. This provides many careers for Oregonians, and it can for you as well!
This city is great for the younger population as the average resident age is the ripe old age of 34 years. If you're single and wanting to relocate somewhere in Oregon, this is a great choice for you. Hillsboro is the place to find your career, find your significant other and settle down. The unemployment rate is low at 5.1% and the average home value stands at $315,100. That's not too bad for a big city!
The average household income for Hillsboro residents is $78,100 per year. The cost of living is not too bad either! Folks in Hillsboro are quite comfortable with their way of life, and you could be too. As for the crime rate? Don't worry about it! For a city of this size, the crime rate falls well below the national average.
Conclusion
If you're searching for the best places to live in Oregon, don't forget to check out these cities and towns. Whether you are in search of the big city life or the small town, "Mayberry" feel, Oregon has what you're looking for. The Beaver State is full of diversity. You can pick and choose the type of weather environment AND geological environment. Oregon has it all. If you prefer the beachy life, they have it. If you prefer the mountain life, they have it. If you prefer the Mediterranean life, they have it. Lastly, if you prefer the desert life, they have that too.
Let us welcome you to Oregon. It's a place that many call, "home".