The Top 10 Best Wineries In Oregon To Visit In 2024
Welcome to Wine Country!
I don't know about you, but when I used to think about Oregon, I imagined Haystack Rock with its pristine beach, the historic Oregon Trail, cascading waterfalls, fabulous coffee, and more hiking adventures than anywhere else in the country.
BUT.
I never thought about wine, cheese, and vineyards.
Everyone knows that wine and cheese pair well together. Tillamook, Oregon is known for making the best cheeses around. However, did you know that Willamette Valley in western Oregon is covered in vineyards? Nine hundred vineyards to be exact.
YES.
That, my friends, is a healthy selection of grapes. In fact, Oregon has as much wine as Italy, and that's saying something. You may be surprised to know that the state is globally known for its contribution to the wine industry. Furthermore, Pinot noirs were created in Oregon's Willamette Valley! (Consider that to be your fun fact for the day. You're welcome.)
Therefore, if you are a wine lover and plan to move to Oregon, you are hitting a gold mine. (No, I'm not referring to the Old West gold mines that Oregon is also known for. Have I mentioned how wonderful the state is?)
Follow me through as I show you 10 of the best wineries in Oregon.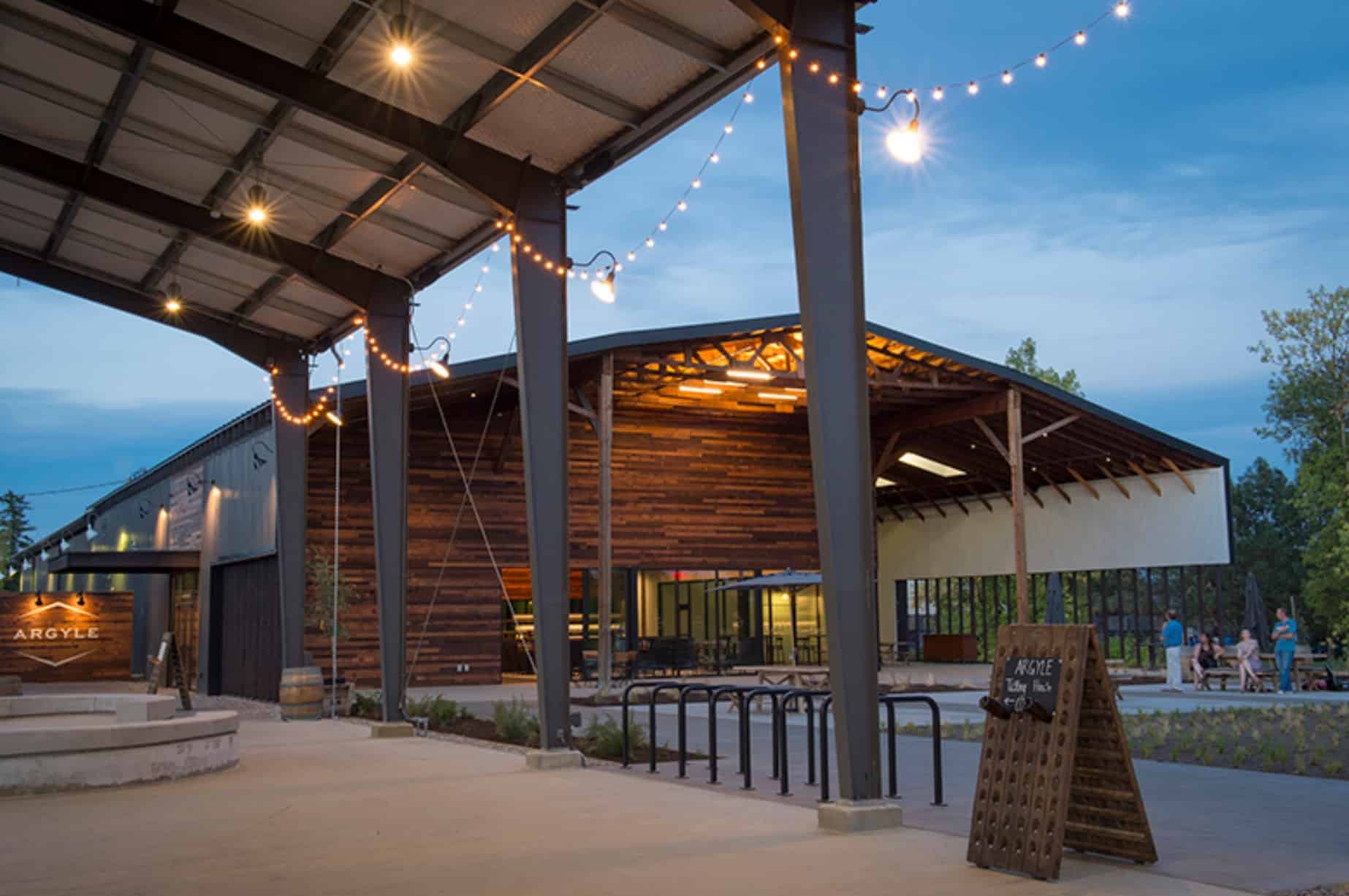 1. Argyle Winery in Dundee, Oregon
Located in Northwestern Oregon in the small town of Dundee is the infamous Argyle Winery. It consists of three vineyards that are spread out on 400 acres of hillside. The winery prides itself on three specialties: Pinot noir, Chardonnay, and sparkling wine. Argyle has a historic tasting house where any lover of history can enjoy a taste of Chardonnay. The winery also has a new tasting house which has an ambiance of modern-day design paired with the best Pinot noir you will ever taste. If you prefer to taste your wine with the backdrop of green vineyards, you will enjoy their outdoor patio setting.
Argyle Winery also prides itself on being environmentally friendly with sustainable farming and harvesting techniques.
2. Bella Vida in Dundee, Oregon
Also nestled in the hills of Dundee, Oregon is the vibrant winery, Bella Vida. The winery's name literally translates to 'beautiful life', and it perfectly describes the view of the 36-acre estate. The hilly slopes in which the vineyards grow are rich in nutrients from volcanic soil. This in combination with Willamette Valley's juicy climate helps to produce the best Pinot noir grapes.
The wine at Bella Vida carries a fruity taste and pairs very well with cheddar cheese. They are most known for their exquisite Pinot noir grapes. However, the vineyard also has Riesling and Pinot gris. Bella Vida winemakers are always inventing new recipes and techniques for producing flavorful, fruity wines.
However, it should be stated that the winery will soon be changing names as it was recently purchased by a new owner. Be on the lookout for its future name, Nicholas Family Vineyards. This, in no way, affects the winery's spectacular tasting wine or its ability to produce it.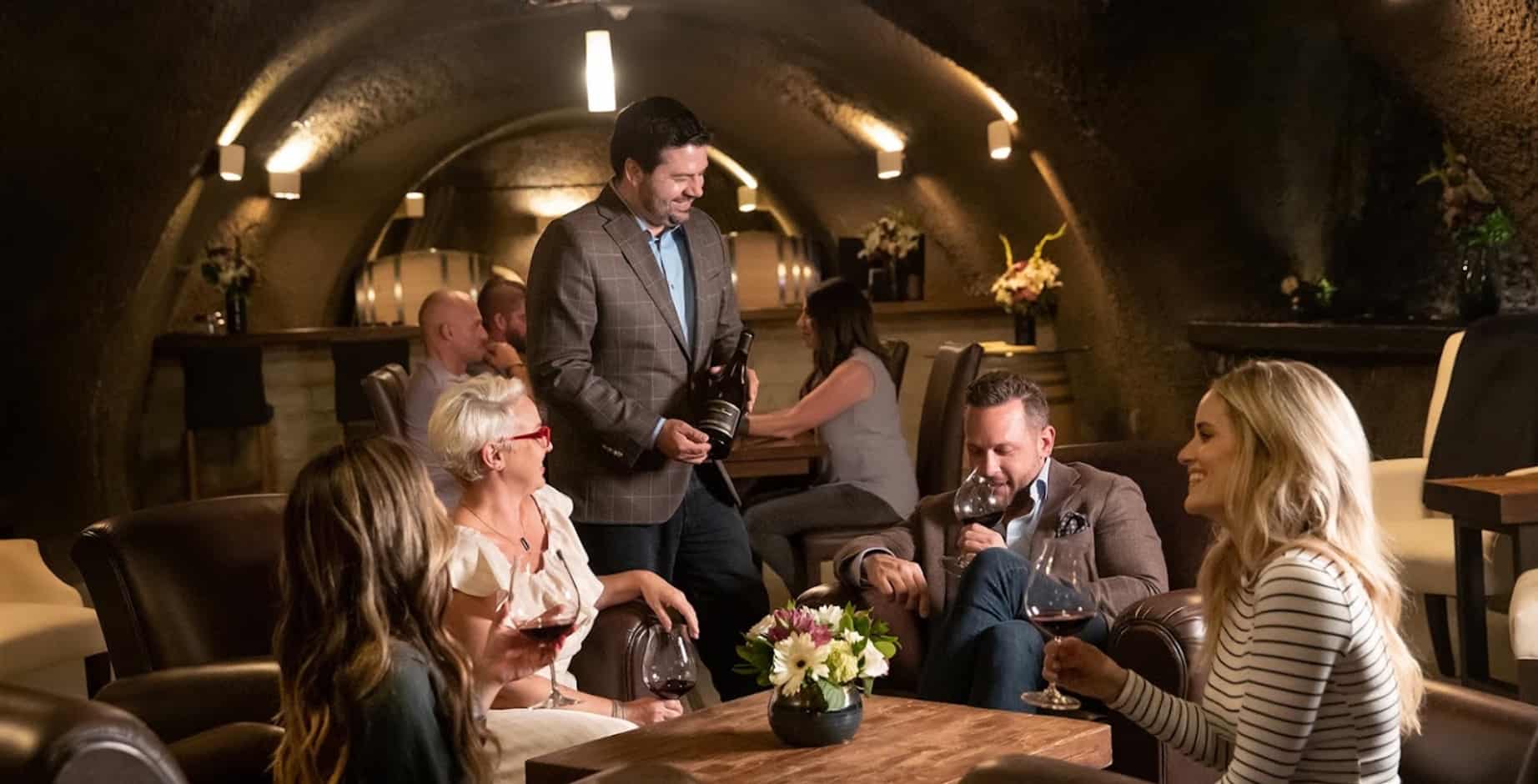 3. Archery Summit Winery in Dayton, Oregon
Nestled in the green hills of northwestern Oregon is Archery Summit Winery. Located in Dayton, Oregon, Archery Summit Winery is best known for producing Pinot noir wine. Their specialty in growing Pinot noir grapes has been a tradition for over 20 years. The winemakers are skillful and environmentally mindful with their farming practices. Their grapes are hand-picked and harvested using the most innovative techniques. In fact, the winemakers at Archery Summit Winery partake in a process called gravity-flow. This simply means that winemakers allow gravity to be responsible for any movement in the wine instead of using machinery. This process allows the wine to be sweeter and not tannic or bitter. While it may be more costly to build a gravity-flow winery, it is well worth the investment. If you desire to taste the Pinot noir wine at Archery Summit, make reservations ahead of time. They have a beautiful tasting area where you can soak in the lush views of Willamette Valley while sipping on the best-tasting wine known to man.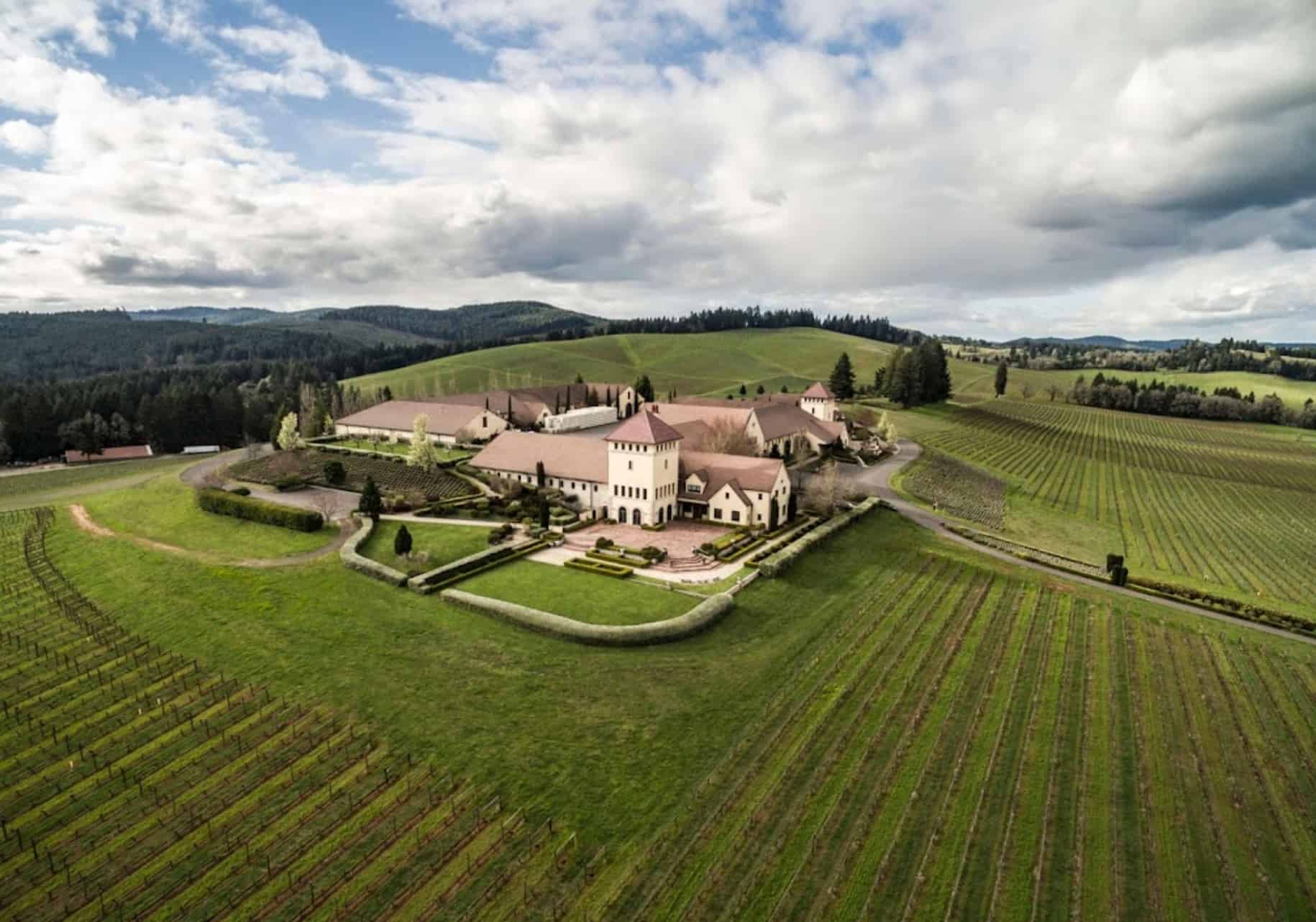 4. King Estate Winery in Eugene, Oregon
Located near Eugene, Oregon in the southern portion of Willamette Valley is King Estate Winery. This massive vineyard sits on over 1,000 acres of carefully farmed land. The winery's specialties are Pinot noir, Pinot gris, muscat, and Gewurztraminer. They are recognized as the country's leading producer of Pinot gris with 314 acres devoted to its growth and cultivation. Furthermore, King Estate is the largest certified Biodynamic vineyard on the North American continent. The winemakers at King Estate go the extra mile to produce grapes organically. In addition to creating incredible wine, the folks at King Estate provide superb meals at their gourmet restaurant. They sell honey from their own beehives and vegetables from their own gardens. It is a wonderful experience to taste their wine along with an organically-produced gourmet meal. In my personal opinion, they have the BEST charcuterie boards to pair well with a glass of Pinot gris wine.
5. Rex Hill Winery in Newberg, Oregon
Located in the metropolitan area of Portland in the northern section of Willamette Valley is the luxurious Rex Hill Winery. Offering 35 years of exquisite winemaking, it is enjoyed by locals and visitors alike. It is convenient for anyone who lives in the Portland area and wishes to have a quick escape from the city. Having once been a turkey farm, Rex Hill has flourished into a booming vineyard where Pinot noir grapes, Chardonnay, and Muscat are grown and cultivated. It prides itself in biodynamic farming techniques to ensure the most natural process in producing superb wines. If you desire a wine tasting experience, you may reserve a seat by appointment only. The winery is open six days a week as it is closed on Tuesdays. (Yes, it is an odd day for a winery to be closed, but it is what it is.)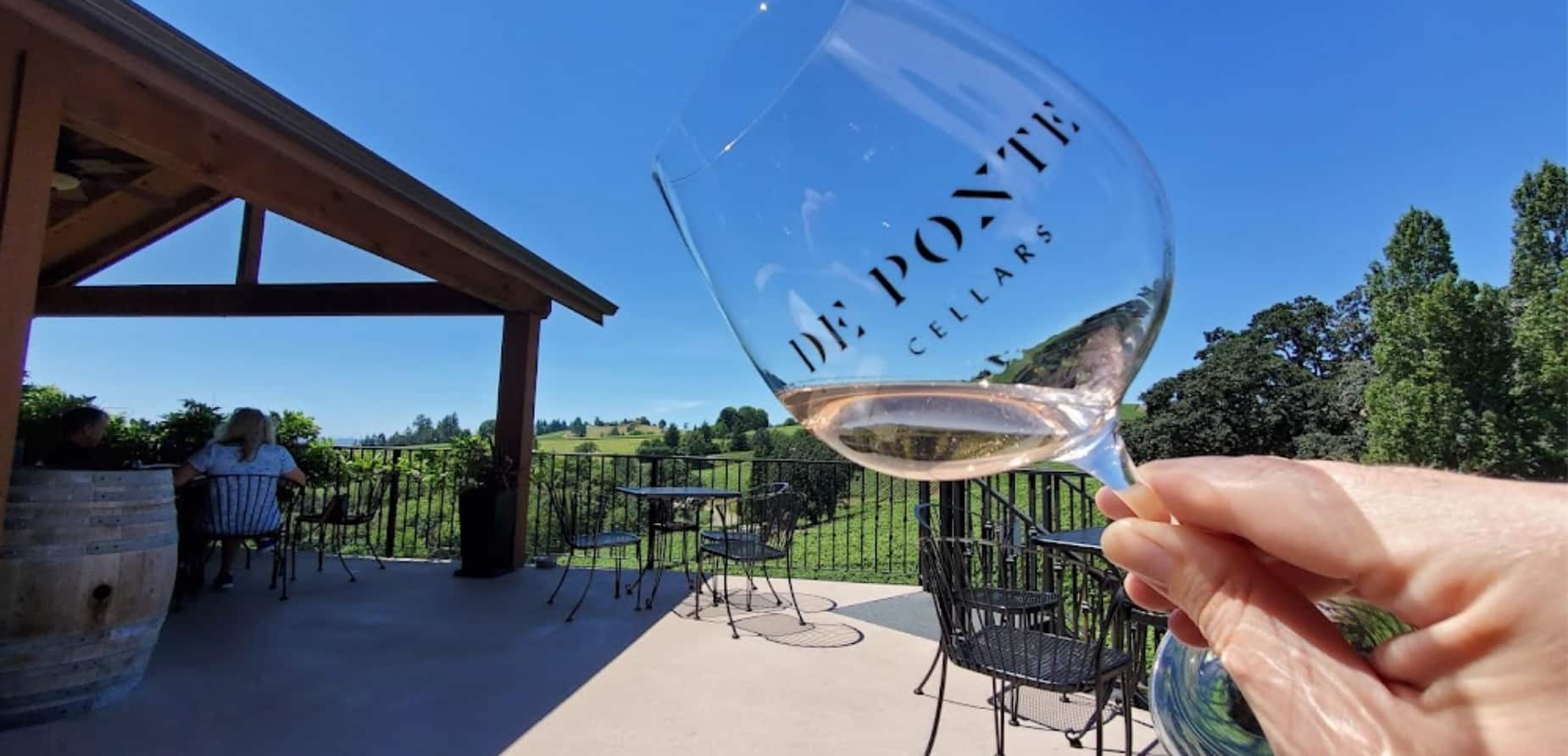 6. De Ponte Cellars in Dayton, Oregon
Located in the Dundee Hills in Dayton, Oregon is De Ponte Cellars. It is one of the oldest vineyards in the state of Oregon and is known for producing Pinot noir grasp and the rare Melon grape. (The Melon grape is rare in the United States. This is most often found in France.) Since the winery produces the rarest of grapes in the country, the Melon grape, is a popular and unique place to visit for locals and travelers alike. The Melon grape produces a delicious white wine that is heavily sought after. In fact, this special white wine is De Ponte Cellars' specialty. In an area where Pinot noir grapes are the norm, they stand out with their Melon grapes. The tasting room at De Ponte Cellars is available to you by reservation only. However, you do NOT want to miss the chance to sip on rare wine (It is even rare in the state of Oregon) and nibble on incredible Oregonian cheese. It is beyond delightful!
7. Bergstrom Wines in Dundee, Oregon
Nestled in the Dundee Hills in the Willamette Valley, Bergstrom Wines is a treasure to be found. The vineyard grows in an area where it shares fields with colorful violets, lush chamomile, and brilliant red poppies. It literally looks like a scene from a fairy tale story. While the vineyard and winery are significantly smaller than the other vineyards I have mentioned, it does not compromise the taste and quality of the wine. The winery produces, on average, 10,000 cases of wine every year. They specialize in Chardonnay wine and Pinot noir wine. You may also reserve a private wine tasting experience. This is a perfect idea for a special date or outing with someone you love and cherish. Furthermore, the winery has an exclusive wine club in which you may find interest in joining. What a joy it would be to experience such a special place on a regular basis. I cannot recommend it enough. Imagine yourself sitting in the tasting room with the window view of brilliant red poppies, bold violets, and chamomile fields. What a wonderful experience.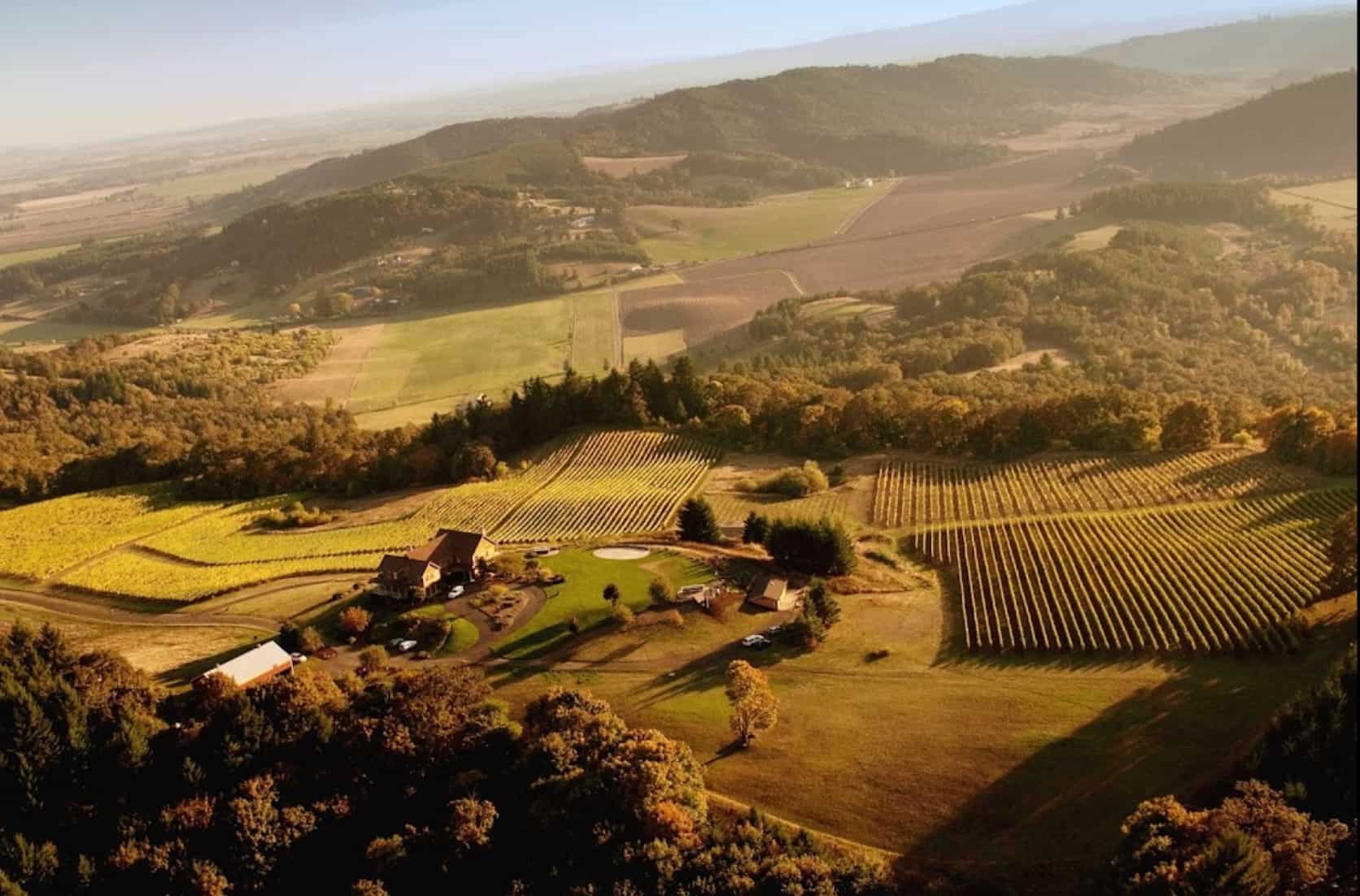 8. Youngberg Hill Vineyard in McMinnville, Oregon
McMinnville is the largest city in Yamhill County, Oregon. Located two hours southwest of Portland, it is home to the small family-owned Youngberg Hill Vineyard. It is there where you will enjoy brilliant Pinot noir and Pinot gris.
The growers take great pride in babying their vineyards through biodynamic methods. They believe in the power of hands-on cultivation and its contribution to better tasting grapes. Youngberg Hill was established in 1989 and has flourished year by year into one of Willamette Valley's best small vineyards. Upon your visit to Youngberg Hill, you will be mesmerized by the backdrop view of the majestic Cascade Mountain Range. While you enjoy your Pinot noir in the tasting room, you can watch the sunset sink beneath the snow-peaked, mountainous horizon. In addition to this, all guests are encouraged to stroll along the vineyard paths while sipping on their Pinot noir (or Pinot gris, if you prefer). This only enhances the experience and allows guests to feel like they belong with the Youngberg Hill family. The farmers and winemakers make frequent visits to the guests who partake in wine tasting. The overall experience is utterly fascinating and worth every moment.
9. Utopia Vineyard and Winery in Newburg, Oregon
Ah, Utopia. The place where everything is perfect in the heart of Oregon's wine valley. Seriously though. Utopia Vineyard and Winery has been winning Pinot noir awards since day one. Their wine is top-notch with world-class prestige.
Located in Newburg, Oregon in an area known as Ribbon Ridge, you are guaranteed to fall in love with their Pinot noir, Pinot, blanc, and chardonnay. Their vineyards are meticulously cultivated through a process known as "dry farming". This process ensures the wine will have a blend of rich flavors while not compromising farming sustainability.
As a new visitor to Utopia Vineyard and Winery, you can expect to be greeted by the owner, Dan Warnshuis. He enjoys meeting new visitors in the tasting room to observe their reactions and answer any questions in which they might have. This approachable and humble greeting brings guests back to Utopia time and time again. I suspect that you, too, will have the desire to return to Utopia for another glass of Pinot noir or chardonnay. Be sure to add this place to your calendar.
10. Bells Up Winery in Newberg, Oregon
Nestled in the Chehalem Mountains in Newberg, Oregon is Bells Up Winery. This winery is a hidden gem in the Willamette Valley. Why? It is the only Willamette Valley winery that grows and makes seyval blanc (and only the second in the state). In case you don't know, seyval blanc is a white wine that originates from France. Made from a hybrid grape, these fruits are usually only found in the East Coast and Northeast. This makes Bells Up Winery quite the specialty in the world of Oregonian vineyards.
Furthermore, Bells Up Winery is also known for making the Oregonian original: Pinot noir. It has an exquisite taste that pairs nicely with a fabulous sunset view.
Another unique detail that I especially enjoy with Bells Up Winery is the classical music themes that are attached to each wine. If you enjoy classical music, this winery is a MUST. The winemaker was a semi-professional classical musician (and a corporate tax attorney!) and has added this detail to wine tasting experiences at the winery.
In fact, I will be bold enough to say that Bells Up Winery is, by far, my FAVORITE winery in all of Willamette Valley. As they say, save the best for last!
This list is not a complete list of the wineries and vineyards in Oregon's Willamette Valley. They are, in my opinion, some of the best. If you enjoy wine like I do, then you should add one of these to your list of places to visit! And if you move to the Beaver State, search for a winery in which you can be a frequent guest. Most wineries love serving their long-term guests and offering them fabulous deals that best suit their distinct tastes and experiences in wine.