Central Oregon is a place of mysterious beauty that people often believe only exists in the movies. However, it is a real place with real splendor. The region consists of three counties in Oregon: Deschutes, Jefferson and Crook. The land is flooded with geographical wonders as the sands of the Oregon High Desert gleam under the constant rays of sunshine. There are countless sights of volcanic rock formations that form colorful buttes and crystalline clear crater lakes. The high, majestic mountains overshadow the lands like that of an artist's paint brush. There aren't many places quite like Central Oregon.
Because the region is located in the rain shadow of the mountains, there is an incredible statistic of 300 days of sunshine annually. This is another part of the attraction to the area! The deep, blue skies are mesmerizing against the high desert sands and red rocks. Don't be fooled though- Central Oregon has plenty of green to share as well. With a wide variety of tree life, shrubs and plant life, the region offers the best of both worlds.
Let's not forget about the comfortable summer temperatures and fairly mild winters! Again, because Central Oregon is nestled between the mountains and the high desert, the temperatures are comfortable year round. However, the wintertime does provide plenty of snowfall each year with an average of 8 inches to 22 inches. The only caution that any person should have every winter is to watch for icy roads. Sometimes, the plow trucks struggle to scrape off the ice as it melts and refreezes underneath fresh snow.
What are the main cities in Central Oregon?
When studying a particular region, it's always important to scope out the main cities and towns. After all, you need to where to go!
The most populous city in Central Oregon is Bend. With over 84,000 people residing in the
city of Bend
, there are countless adventures to embark on there! This city attracts visitors from all over the country as it's known as the "outdoor playground of the West". Bend has a small town feel with a larger than life experience. It's there that you can relish in the sights of the majestic mountain peaks of the Cascades while canoeing down the famous Deschutes River.
Folks love to ski on the slopes of Mt. Bachelor and spend weekends there with family and friends. Hiking and mountain biking are other huge adventures to be had in Bend, Oregon. For starters, be sure to check out the trail of the lava butte and lava cave just 10 miles south of the city. There's plenty of fun to be had there! Lava River Cave provides a chilly but scenic hike. (Don't forget your jacket and hiking boots!) Before you're allowed to explore the cave, rangers instruct you on cave safety, provide you with maps and give you the option to rent lanterns. In addition to this exciting adventure, you can also explore Lava Cast Forest. It's an easy, one mile hike with a paved trail that shows you the historical, fiery side of Oregon. Visitors experience reenactments of lava flow from the replicas of burned tree trunks and other rock landscapes. It's a fun and educational experience on how the beautiful landscapes of Central Oregon were formed.
Located only 15 miles northeast from the city of Bend,
Redmond Oregon
is home to more than 30,000 people. The community is growing by leaps and bounds every year. Just like the city of Bend, Redmond provides warm days and cool nights as it's also in the high desert region.
The biggest attraction in the Redmond area is, no doubt, Smith Rock. This is the birthplace of the rock climbing sport! Smith Rock State Park has natural rocks, boulders and walls that are great for climbing. In fact, the park has more than 1,800 natural routes for various kinds of rock climbing! Beginners and experts in rock climbing enjoy the variety of choices as there are easy, moderate and difficult climbs to explore. Listed below are a few rock climbing walls to check out in the park:
For people that desire a more country way of living, many prefer the small community of Sisters, Oregon that's located only 25 miles northwest of Bend, Oregon. This is another great treasure in Central Oregon as it's home to one of the headquarters for the Deschutes National Park. The sights are incredible with the high desert terrain blended in with rugged forest life.
Biking trails are a big deal in Sisters! Some popular trails include Suttle Lake and Peterson Ridge. It's a biking experience that's Instagram worthy and allows people to experience nature at its finest.
Another big pastime in Sisters is horseback riding. Equestrian trails are everywhere around the city and into the Three Sisters Wilderness. It's here where people can live as they did in the old Western days and enjoy the sights and sounds of the beautiful Oregon country.
In addition to amazing equestrian trails, Sisters proudly hosts one of the best known rodeos in the country. The Sisters Rodeo is held every summer and provides the raw, Western, ranch life experience.
Located 35 miles northeast of Bend, Oregon is the charming city of Prineville, Oregon. With a population of only 9,000 people, Prineville is the oldest city of Central Oregon. The locals carry tremendous pride in being the oldest high desert town of Central Oregon as they are listed on the National Register of Historic Places. Prineville carries a long history in Crook County as being a main producer of timber, mining and agriculture.
Because the city is the oldest in Central Oregon, it shares much of its history at the A.R. Bowman Memorial Museum. Located in the old bank building of Crook County, folks can find many nougats of history from the days of the original settlers, mining for gold and gems and more.
Since Prineville has a long history of mining valuable gemstones in the area, it has been nicknamed the Rockhound Capital of the U.S. The city has a Rockhound Map available for those interested in checking out the natural gemstone sites.
In addition to rich history and valuable gemstones, Prineville is also great for fly fishing, hiking, biking and camping. Many people enjoy making memories on The Crooked River. It's one of Central Oregon's most scenic areas with canyons, beautiful river bends, and natural springs. The Crooked River flows through the Ochoco National Forest with impeccable views. It provides great opportunities to fly fish as well as hiking. For folks that are seeking adventurous back country hikes, The Crooked River provides approximately 10 miles of distance with very little road access. It's a great place to find plenty of adventure and to create lifelong memories!
And lastly, everyone that visits Prineville has to check out Stein's Pillar. This is a major, geographical landmark for the are. It stands out as unique and breathtakingly beautiful. Stein's Pillar Trail offers a 4 mile round trip hike to the picturesque, natural, rock skyscraper. It stands far above the trees at an incredible height and looms over the Mill Creek Valley. This amazing natural wonder was formed many, many years ago by volcanic ash. It's a geographical trophy for Central Oregon and totally worth the experience.
Central Oregon is a special place with incredible geographical diversity and landmarks. The populations are steadily increasing year after year as more people are desiring the luscious sights, the simpler way of life and reasonable climate. The locals find work on ranches, breweries, farming, and technological companies like Facebook and Apple. Folks that call Central Oregon 'home' frequently enjoy rodeos, folk music festivals, arts and crafts festivals, and beer festivals. (In fact, Bend has its own beer trail that allows people to be assigned a designated driver that takes them all the different breweries for taste testing!)
With an average of 300 days of sunshine per year, why wouldn't anyone not want to live in Central Oregon? There's too much adventure to be had on the high desert trails with rock climbing, hiking, biking, camping, canoeing and sight seeing. There's no place quite like Central Oregon.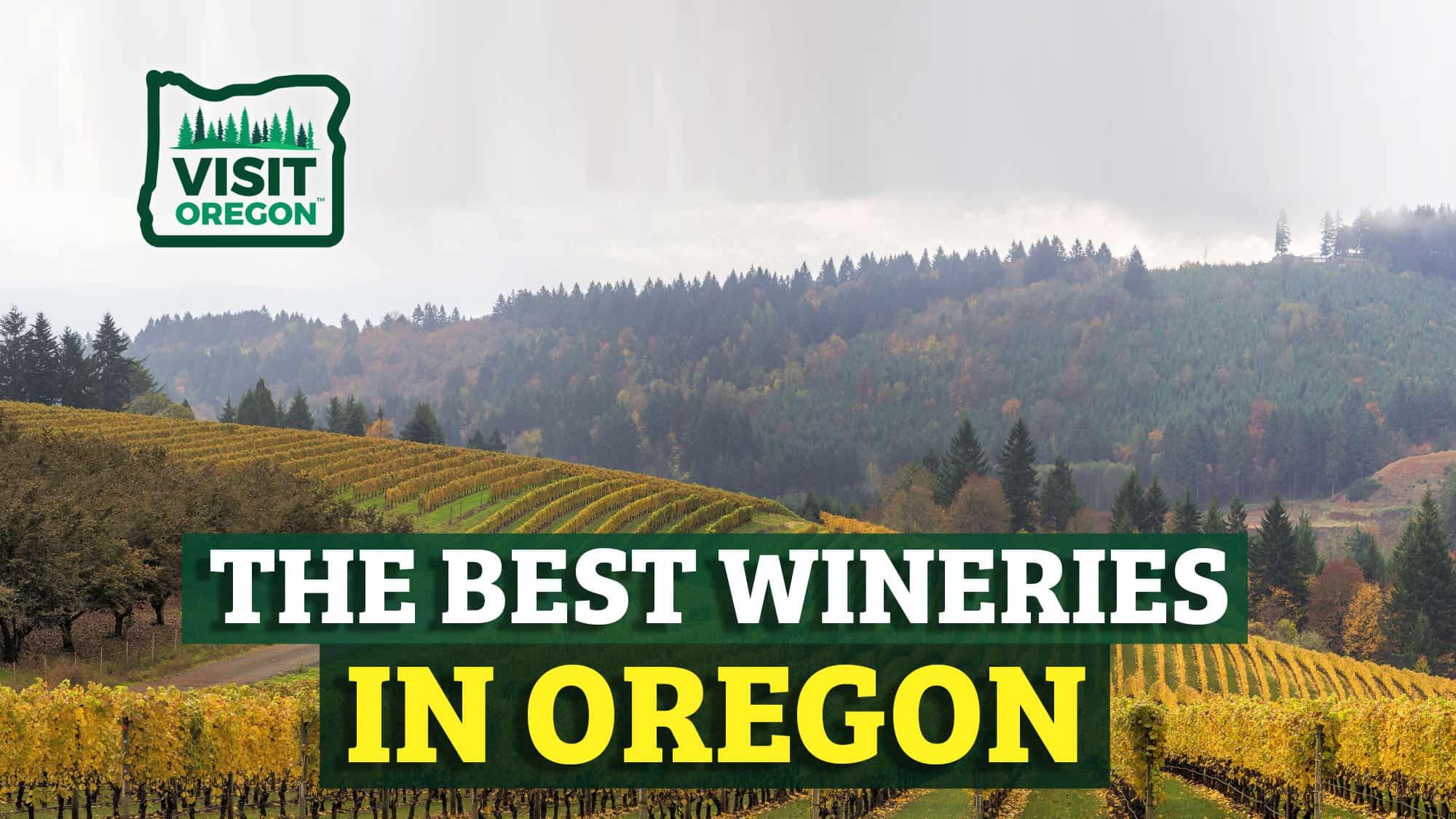 The Top 10 Best Wineries In Oregon
I don't know about you, but when I used to think about Oregon, I imagined Haystack Rock…
Top 10 Things To Do On The Oregon Coast
When visiting the Oregon Coast, I never ask the question, "What should I do while I am here?…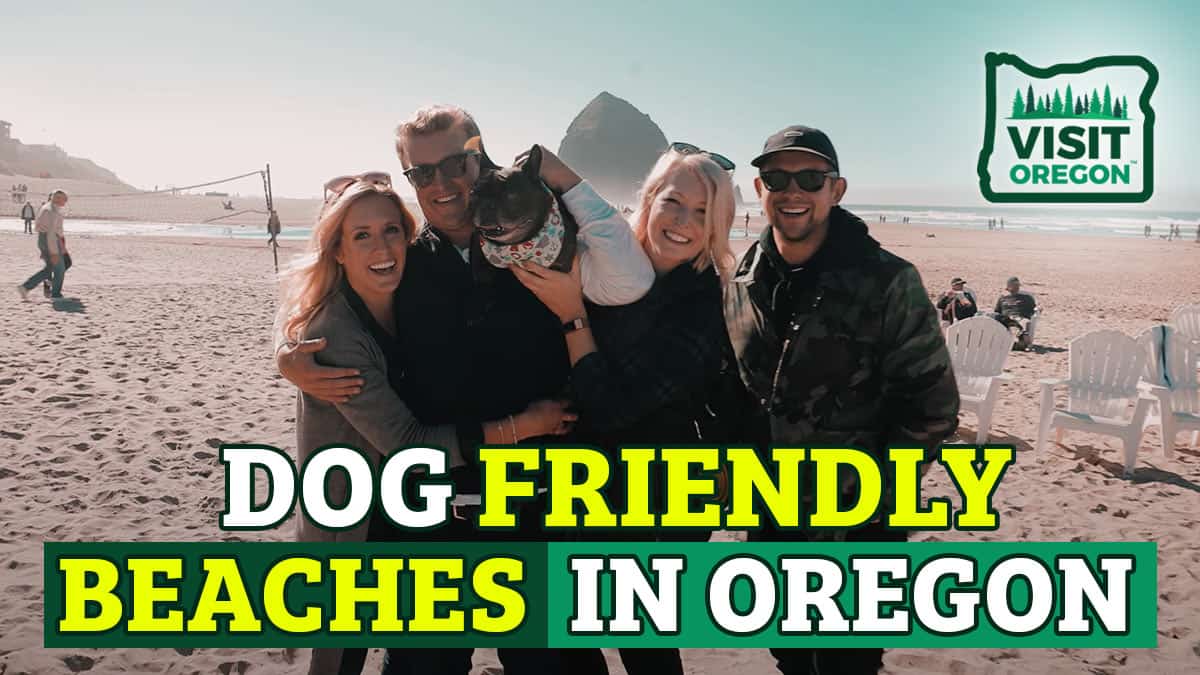 Top 12 Dog Friendly Beaches In Oregon
The coastal side of Oregon offers you and your pup over 350 miles of beachy bliss, gorgeous oceanic…
Top 10 Fun Things To Do in Seaside Oregon
If you're looking to make the move to Seaside, you'll be happy to know there is plenty to do…