I want you to take a moment and imagine standing on the beach. The giant, blue Pacific waters stretch out as far as your eye can see. The cool breeze tousles through your hair and feels refreshing against your skin. The wet sand molds around your bare feet beckoning for more. The only sounds to greet your ears are the crashing of waves, one steadily after the other, and the squawking seagulls eagerly hunting for their next bite.
Privacy is yours with not another soul in sight.
Have I won you over yet?
Welcome To Arch Cape Oregon
If you're searching for a serene and peaceful Oregonian coastal community to move to, Arch Cape is THE place. It is located on the northern coast in Clatsop County between Cannon Beach and Manzanita. (And if you remember, Cannon Beach is a Hollywood favorite for filming movie scenes!) Just like the famous Cannon Beach, Arch Cape also has scenic coastal rocks that stand above the shallow waters of the Pacific. In fact, Cannon Beach is four miles north of Arch Cape, and the popular port city of Astoria is exactly 30 miles due north.
People smile at you as you walk on by, and they may ask, "How are you doing today, ma'am?"
Arch Cape Oregon is an unincorporated community with a small population of 250 people. Perhaps you are searching for the perfect retirement location? This community may be what you're looking for! The average age is 57 with only twenty percent of the community consisting of children and teenagers. Peace and quiet are in Arch Cape.
What are some common attractions in Arch Cape?
Arch Cape is all about nature, beauty, serenity and peace. Thus, the attractions are equally the same! Let's take a look at a few of these.
Ah, Hug Point. It sounds endearing, yes? It sounds magical, yes? Arch Cape history tells us that the early settlers and pioneers had to get rather cozy with some of the rocks in order to navigate the area. You see, in those days, travelling was more complex than it is today. Whenever folks needed to make their way around the cape, they had to "hug" the rocks when the tide was low. Thus, the nickname "Hug Point" was born. Otherwise, the only other option was to swim or sail around the cape!
Today, it's a well-appreciated sight loaded with magnificent photo opportunities. You can leisurely walk the trails, soak in the beauty and have a picnic.
Everyone out West knows about the famous Oregon Coast Trail. I'm sure that you have likely heard of it as well since you're considering a big move to the Beaver State. However, just in case you have not heard about the Oregon Coast Trail, let me tell you a little about it.
The Oregon Coast Trail extends from the extreme northern point of Oregon to the extreme southern point of Oregon. It stretches more than 365 miles along the picturesque Pacific Coast. Along the way, travelers enjoy the view of the seemingly endless beaches, the hiking trails and other natural landmarks and sights.
I say all of that to say this: The Oregon Coast Trail flows directly through Arch Cape. Should you choose to live there, you will enjoy hiking alongside the Oregon Coast Trail on a daily basis.
Arch Cape wouldn't be the same without the breathtaking view of Castle Rock. Geologically speaking, it's a giant monolith that sits in the shallow waters just off the shoreline. However, it has a majestic beauty with its naturally castle-shaped formation. In my opinion, it favors the old medieval castles with its daunting towers and isolation from the mainland.
4. Oswald West State Park
And while I'm at it, every hiker's dream is located nearby. Oswald West State Park is just a short drive from Arch Cape. It offers impeccable views such as the Elk Flats, Devil's Cauldron and Neahkahnie Mountain. The park attracts visitors and locals everyday.
What is the median house price in Arch Cape?
The median sales price for homes in Arch Cape is currently at $675,000. When you purchase a home in Arch Cape, not only are you buying the house and property, but access to the breathtaking views in nature as well. At the time of this writing, there are nearly 30 home listings on the market in Arch Cape! The Oregon real estate market is BOOMING right now. If you want the best for your buck, now is the time to hop onto the Oregon Real Estate Wagon and shop for your future home in Arch Cape!
What is the cost of living in Arch Cape?
Ah, I'm glad you asked! The cost of living in Arch Cape is actually 3 percent lower than the national average. In addition to the favorable cost of living, no sales tax exists in the state of Oregon. Whatever price you see on the tagged item is exactly what you will pay for that item.
This is great news for you! (If you haven't noticed, I'm assuming that you are not from Oregon.) Daily expenses such as food, clothing and other necessities are more affordable than many other locations in the country. Keep in mind that the sales tax exemption also applies to larger purchases such as automobiles, appliances and furniture! However, the state's income tax sits around 9.9 percent. So, a little more will come out of your paycheck than perhaps what you're currently accustomed to.
And since we are already talking about paychecks, the median household income is $46,500. This is not bad as it's near the national average for median household income statistics.
What is the transportation system like in Arch Cape?
It's important to know the transportation options before visiting or moving to any new location. People who are reliant on the subway system in New York City cannot expect to take the subway in remote communities such as Arch Cape.
Most people in Arch Cape drive their own personal vehicles. Since the community is not located inside one of Oregon's large cities, public transportation is limited. However, you're not far removed from public transportation should you need another option than driving yourself. Taxi services and ride sharing are indeed options for the occasional event.
Here is a list of Oregon's transportation options:
Oregon has five bus services:
1. Greyhound Amtrak
2. Rogue Valley Transportation District
3. TriMet
4. Cherriots
5. Amtrak
Oregon has three airports:
1. Port of Astoria
2. Portland International Airport
3. Salem Municipal Airport
Oregon has one railway service:
1. Amtrak
However, we do NOT recommend the old historical way of traveling around the cape by "hugging" the rocks during low tide. Let's not risk that. . .okay?
Please tell me about the weather and climate in Arch Cape.
Okay, sure thing! Since Arch Cape is in the northwestern portion of the state, it has a mild Mediterranean weather climate. Typically, the area has mild temperatures throughout the year. In the summer, the average daytime high is around 68 degrees Fahrenheit whereas the average nighttime low is around 52 degrees Fahrenheit. The winter temperatures are fairly predictable as well. The average daytime high for the winter fluctuates between 38 degrees Fahrenheit to 58 degrees Fahrenheit.
Arch Cape also receives plenty of rainfall every year. The Pacific Northwest is known for the continuous bouts of rain and Arch Cape is no different. Why do you think the plant life is so lush and green in Oregon?
If you're from the warmer states, I recommend that you be prepared for wearing jackets during the summertime until your body has acclimated to the temperature differences. A summertime high of 69 degrees Fahrenheit feels chilly compared to the Texan summertime high 95 degrees Fahrenheit.
Here's an interesting tidbit about Arch Cape:
During the winter of 2008, a terrible winter storm blew over Arch Cape and the surrounding areas. The storm was so powerful that it managed to uncover a spectacular preservation on the beach. Hidden underneath deep layers of sand was a ghost forest. The term "ghost forest" doesn't refer to anything frightening such as ghosts and ghouls. It's a term used to describe preserved tree stumps from thousands of years ago. These tree stumps are extremely large and geologically artistic. Some of the tree stumps are hauntingly beautiful with eccentric colors and arched roots that branch out like fossilized fingers.
Should you move to this beautiful community, be sure to check them out. The sight is phenomenal and carefully protected by the state parks. Many of the tree stumps have historical signs that explain the intricate details and are quite interesting.
Arch Cape, no doubt, has a rich history like the rest of Oregon as well as exquisite beauty and breathtaking views. Life in this small coastal community is quaint, serene, peaceful and relaxing. You will have plenty of space to think, breathe and simply be YOU.
We Look Forward to Seeing You in Arch Cape!
Now that you've been given the brief overview of the lovely town of Arch Cape, what do you say? Are you ready for that move? Spend the day at the beach in Arch Cape and think about it more. You'll meet friendly people and make new friends. Arch Cape, Oregon has so much to offer!
While the Oregon coastline is rural compared to other coastlines in the United States, more people are moving to the area.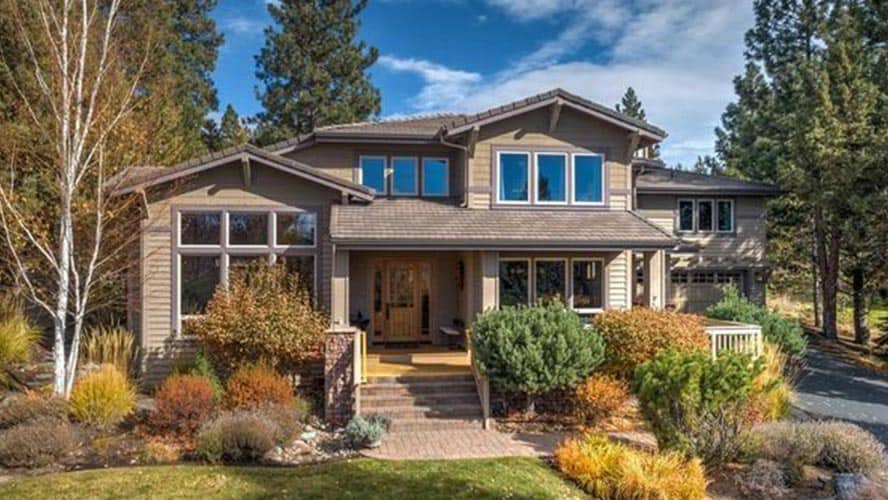 Many people visit Central Oregon every year and fall in love with its spectacular views and acres of untouched land.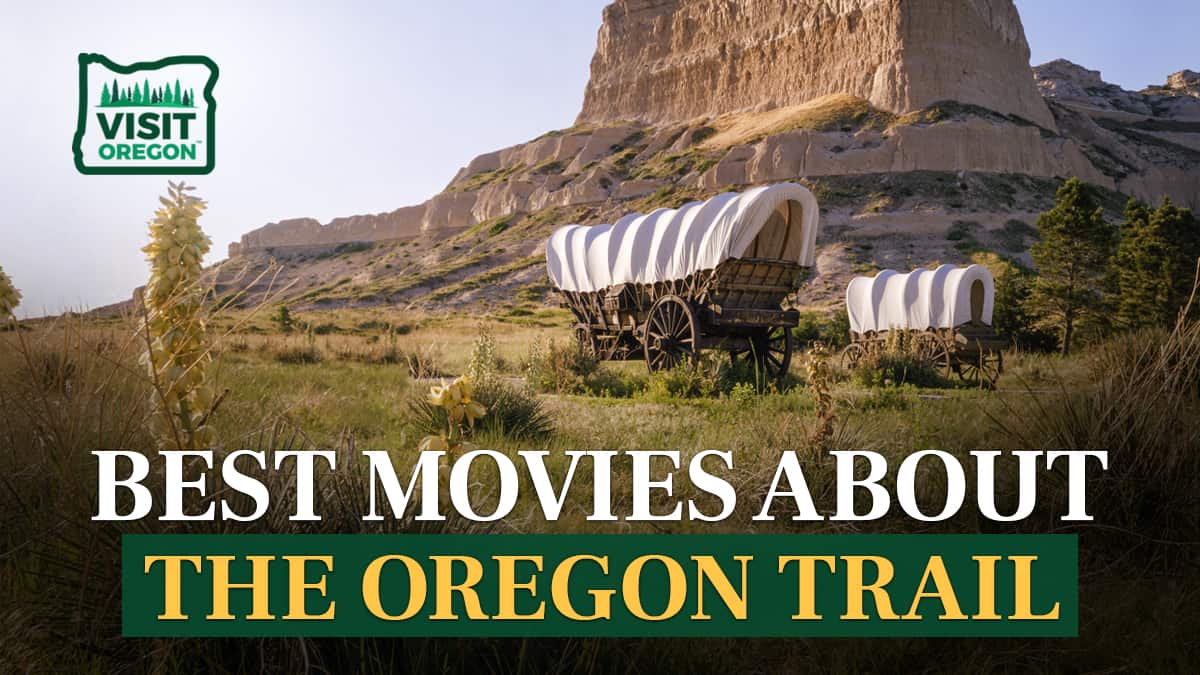 The Oregon Trail is one of the most iconic routes of American history. Many pioneers
Read More »