The beautiful city of Astoria, Oregon welcomes you!
Nestled perfectly between the mouth of the Columbia River and the great Pacific Ocean is the small, charming city of Astoria. This Oregonian gem is tucked away in the upper, northwestern corner of the state. In fact, the state of Washington is minutes away via the famous Astoria Megler Bridge.
For me, personally, the city of Astoria reminds me of the quaint, fictional town of Mayberry from the classic television show, "The Andy Griffith Show". If you are in search of a peaceful yet vibrant town to call home, Astoria makes the cut. Imagine yourself walking down Main Street, which is quite charming by the way, without a worry in the world. Folks actually acknowledge your existence and wave, "Hello". The family-oriented town offers a healthy environment to raise your children and grandchildren. And let's not forget the sights! If Hollywood movies such as, "The Goonies", "Free Willy", and "Kindergarten Cop" discovered the impeccable sights this town has to offer, then surely you will as well.
With that being said, please follow me as I share with you some important insights about Astoria. I just want to cover the basics should you decide this may be your future home. Let's talk about the population, geographical location and neighboring towns, geographical landscape and climate, recreational activities, economics, history, and real estate. Once you learn all there is to know about this charming, small city, you will want more!
Where is Astoria, Oregon?
If you're a geography guru and have never heard of Astoria, Oregon before, don't worry. 
"Astoria is beautiful, peaceful, and a great place to raise a family." – Recent Visitor
Astoria is located on the northwest tip of the state. It's approximately 96 miles southeast of Portland (1 hours and 53 minute drive) and has an elevation of 23 feet. If you fly into Portland and rent a car, you will have a beautiful drive through Portland on I84 then switching to Highway 26 & driving through some beautiful forrest before you reach the coast.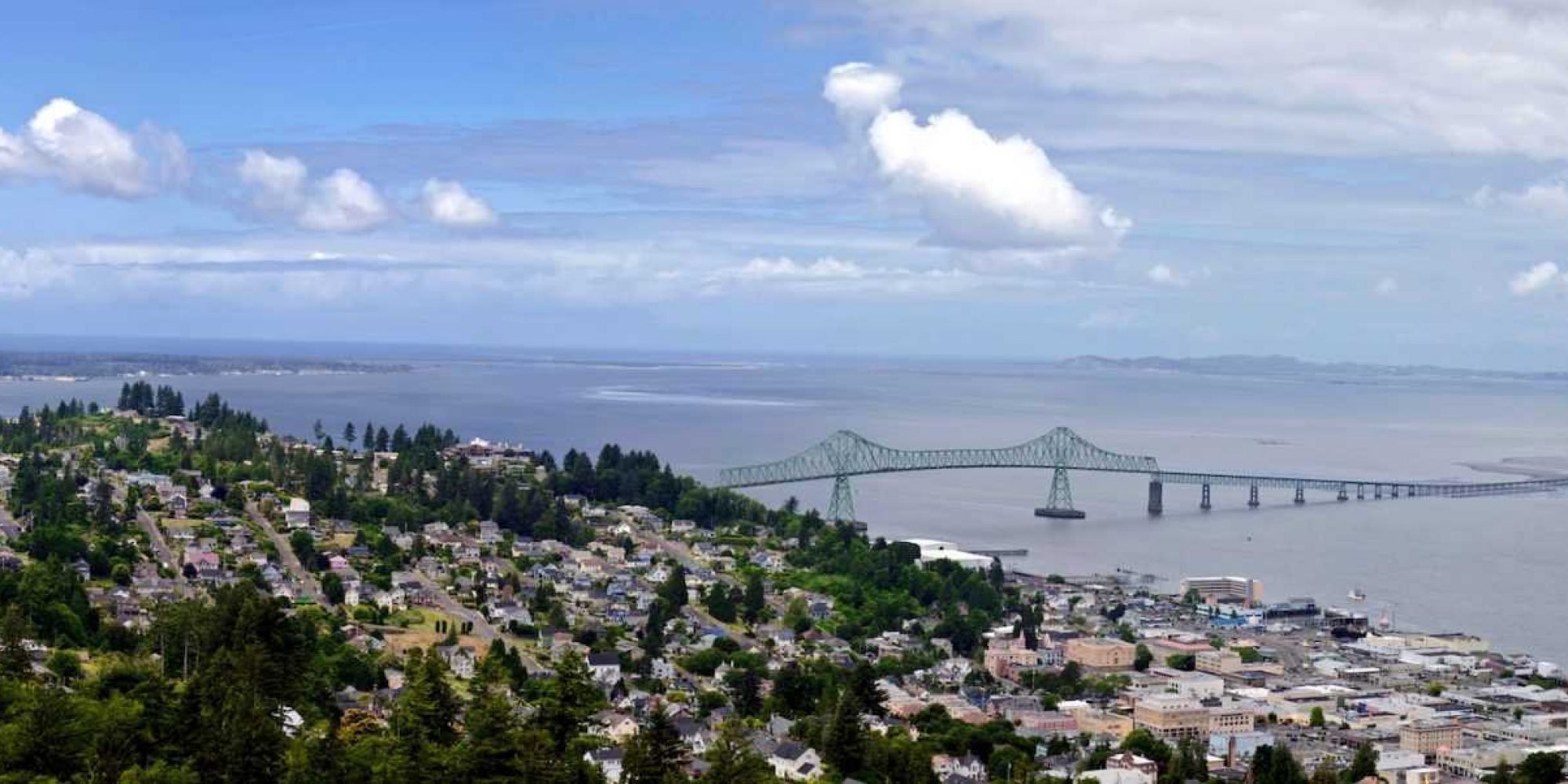 The Population of Astoria
I know I have already said it so please forgive me. Astoria reminds me so much of the fictional town of Mayberry. If I had to guess, I would say that the population sizes between the two towns are similar as well. Astoria has a population of approximately 10,000 people. For many folks in America, that number signifies a large town. However, Oregonians consider it a small city. Regardless of how you view it, it offers the best of many worlds. Small city life, family-oriented environment, coastal life, river life, and plenty of countryside to explore. (Although Astoria is not situated directly on the coast, it is merely minutes away from the gorgeous coastline.)
I don't know about you, but I enjoy reviewing statistics on areas that I am about to explore. This has proven to be very helpful in effective decision making as well! I have gathered a list of statistical percentages based on the population. Check them out below.
Population Statistics for Astoria:
Median age in Astoria: 43

Number of people per household in Astoria: 2.2
Married persons: 49.5%
Divorced persons: 15.9%
Married persons with children: 27.1%
Single persons with children: 16.9%
Astoria and Neighboring Towns
When you anticipate moving to a new location, not only is it necessary to learn about the new town, but it is also wise to learn about the surrounding area. The neighboring towns and cities will also become a part of your new life. I suggest purchasing a map of the area and studying it. Yes, I am old school! I enjoy highlighting the main highways and streets that I will be using the most. I also advise using Google Maps or Apple Maps. This will allow you to pull up the street view which is VERY helpful in searching for a particular location.
To help get you started, I have compiled a list of some of the nearby cities and towns to Astoria. I have also included the towns' distance from Astoria as well as its direction from Astoria. Since Astoria hugs the Oregon and Washington state line, I have also specified whether the nearby town or city is in Oregon or Washington.
Cities and Towns near Astoria:
Warrenton: 11 miles SW, Oregon

Rosburg: 12 miles NE, Washington
Seaside: 13.5 miles SW, Oregon
Hammond: 15 miles NW, Oregon
Chinook: 16 miles NW Washington
Grays River: 16 miles NE, Washington
Naselle: 17 miles NW, Washington
Cathlamet: 19 miles NE, Washington
Clatskanie: 20 miles SE, Oregon
Ilwaco: 20 miles NW, Washington
Cannon Beach: 21 miles SW, Oregon
Seaside: 17 miles S, Oregon
Long Beach: 19 miles NW, Washington
Portland: 103 miles SE
Clearly, Portland isn't nearly as close as the other towns and cities on the list. However, I like to include Portland as it's the largest city in the state, and many times, people have to travel there for airplane flights and other forms of business and entertainment activities.
Geographical Landscape and Climate for Astoria
Astoria is located in Clatsop County in the northwestern portion of the state. It sits at the mouth of the famous Columbia River which divides Oregon from the state of Washington. In fact, Astoria is connected to the state of Washington by a short four mile drive across the popular Astoria Megler Bridge. Yes, this is quite a long bridge, but America has several bridges much longer than this!
Speaking of climate and weather patterns, Astoria is classified as having a Mediterranean climate. This means the city experiences chilly winters and warm, mild summers. However, don't let the word, "mild" fool you. Astoria does encounter occasional heat waves from time to time; albeit, short heat waves.
I am sure you have heard of the Northwest's reputation with rainfall. Astoria falls into this pattern: They receive healthy rainfall amounts every year. The rainfall comes most during the autumn and winter seasons whereas the driest time of the year is in July and August. Overall, Astoria receives on average 67 inches of rainfall per year. The area doesn't look lush and green for nothing!
While most people who live in other areas of the country assume that the northwest receives a lot of snowfall, that assumption is not true. Astoria lives close enough to the Pacific Coast to have the benefit of warmer air which prevents the city from receiving much snow. However, if the weather conditions line up just right, the city can receive significant snowfall. It is a rare occurrence though.
Astoria does have one interesting weather statistic that it shares with the cities of Lake Charles, Louisiana and Port Arthur, Texas: relative humidity. Astoria, along with the other two cities mentioned, have the highest average relative humidity in the United States. What would you expect for an hour that receives so much rainfall during the autumn and winter months? On average, Astoria has 89% relative humidity in the mornings and 79% relative humidity in the afternoons. That is a lot of moisture!
The Recreational Activities In Astoria
Astoria has several fun recreational activities available for people of all ages! Whether you are young or mature, there is something to do! I have a list below of several activities to get involved in when you move to Astoria. Be sure to check these out!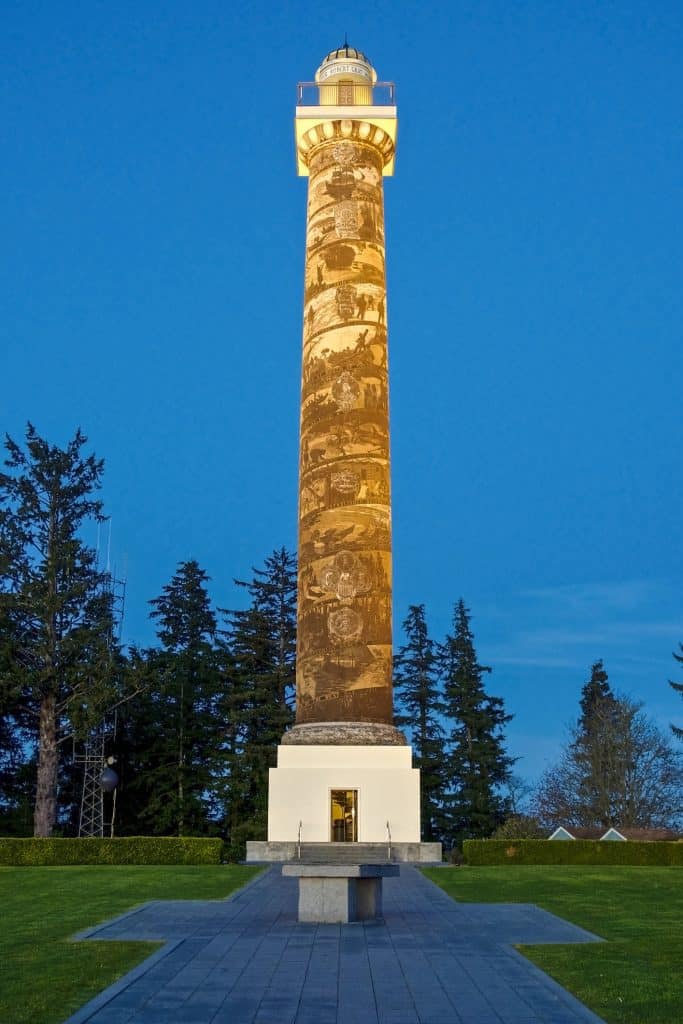 Activities Include:
* Fort Astoria Park
Located at 15th Street and Exchange Street, Fort Astoria Park highlights one of the historical elements of the city. It has an incredible replica of the original fort along with a mural painting that displays this history. It's location is also convenient to the downtown area and the riverwalk.
* Astoria Column
Located on Coxcomb Hill, the Astoria Column was constructed in 1926 and stands 125 feet tall. It has over 164 spiraling steps that lead to the viewing area at the top. The view from the top of the Astoria Column is astounding to the human eye. From its height, you will see the great stretch of the Columbia River to the north and the magnificent Pacific Ocean to the west.
There is a small $5 parking fee. However, it is SO worth it! You will enjoy food concessions, a historical gift shop, and picturesque trails for walking and biking. This is also a popular sight for weddings!
* Riverwalk
A very popular place in Astoria is the Riverwalk. Stretching a distance of 6.4 miles, this paved trail takes you along the waterfront. It offers beautiful views of the Columbia River and is dotted with occasional park benches to rest and soak in the sights. The trail will take you to the downtown area, to the historical trolley, and over a few bridges.
Honestly, in my personal opinion, I LOVE that the trail is paved! It provides for an easy stroll with someone you love dearly.
Now that you are familiar with the population statistics, the geographical aspects, and some of the city's recreational activities, let's take a look at some of the economical details. I want to ensure that you are familiar with the cost of living, the tax rates and average income numbers for the residents in Astoria.
The Cost of Living in Astoria
I am very fond of the cost of living number in Astoria. Let's just say this: It is an affordable place to live! The U.S. average cost of living is 100 whereas the Oregon average cost of living is 113. However, in Astoria, the average cost of living is only 97! This means that, on average, it is more inexpensive than the average cost of living in the U.S. I don't know about you, but this is an A plus in my book!
The Average Income Rate in Astoria
For starters, Astoria has a very low unemployment rate of 3.8%. This means you can find a job fairly easily.
The average income for someone living in Astoria is $26,000 a year. When compared to the average income for someone in the U.S., it is $28,500.
The median household income for a family living in Astoria is $45,000 a year. When compared to the median household income for a family living in the U.S., it is $53,000 a year.
The Tax Rates in Astoria
When you are trying to get a good idea of how far your money will go in a new city or town, it is best to compare the cost of living numbers to the tax rates. Since we have already discussed the city's cost of living, let's take a look at the tax rates.
Sales Tax Rate: 0.0%. Yes, you read that correctly. The state of Oregon does not impose a sales tax on its citizens. You pay what you see on the tag!

Income Tax Rate: 9.0%. And yes, you read that correctly as well. While the state does not impose a sales tax, they have to compensate for it somewhere. Thus, the income tax rate is where that compensation is recovered. However, most Oregonians prefer it to be this way as they enjoy knowing how much they will pay at the register, and they know what will be on their paycheck.
The city of Astoria has a history in which its citizens are very proud of and rightfully so! On a cold, rainy day in 1805, the famous Lewis and Clark team trodded through the area and built a camping site known as Fort Clatsop. (The county is named after this famous fort.) After their strenous 2,000 mile journey from the east, they were delighted to find that the area was very lush, green, and plentiful. They also named the fort after the Native Americans who inhabited the land prior to their discovery. Throughout the town, you will see a lot of historical monuments, building replicas and more of this great American history.
So how did Astoria earn its name?
Astoria is named after John Jacob Astor, an entrepreneur & investor from New York City. His American Fur Company founded themselves in Fort Astoria and created a monopoly for fur trading back in the early nineteenth century. Astoria was incorporated by the Oregon Legislative Assembly on October 20, 1876.
Real Estate and Relocation Considerations in Astoria
Not only is the cost of living at a desireable and affordable rate in Astoria, but the real estate is also desireable and affordable. Compared to the average real estate prices in the state, Astoria has luring prices. It may not be the most inexpensive in the state, but it is definitely attractive to the potential homeowner.
In Astoria, the median home cost is only $271,000 for a typical, single-family, three bedroom, two bathroom home. When you calculate the cost of living, tax rates, and your potential income in combination with the incredible views, the serenity and peace of mind, this is a great deal.
If you love older homes, this is also the place for you! The average home age in Astoria is 74 years old. This is what I refer to as, "Vintage Homes". Some of the most beautiful homes are the oldest ones.
Perhaps you are not ready to invest in a home just yet. If so, the rental market is also popular in Astoria. Approximately 43% of the city's residents rent their homes. You shall find apartments and houses for rent in Astoria.
Be sure to also read our Astoria Oregon Real Estate Guide.
Explore Neighborhoods in
Astoria
Moving to Astoria can be a big decision for many, especially families. It is always good to research the different areas and neighborhoods before you make any kid of move. We are here to help with that process.
Below is a list of the different neighborhoods in Astoria. Each neighborhood has a link to a page further talking about it.
We Look Forward to Seeing You in Astoria
Now that you've been given the brief overview of the lovely town of Astoria, what do you say? Are you ready for that move? Spend the day in Astoria and think about it more. You'll meet friendly people and make new friends. Astoria, Oregon has so much to offer!
While the Oregon coastline is rural compared to other coastlines in the United States, more people are moving to the area.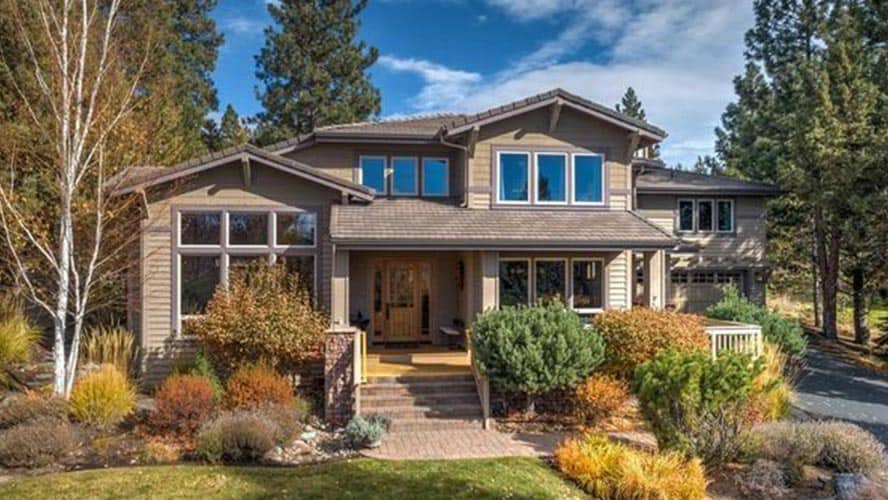 Many people visit Central Oregon every year and fall in love with its spectacular views and acres of untouched land.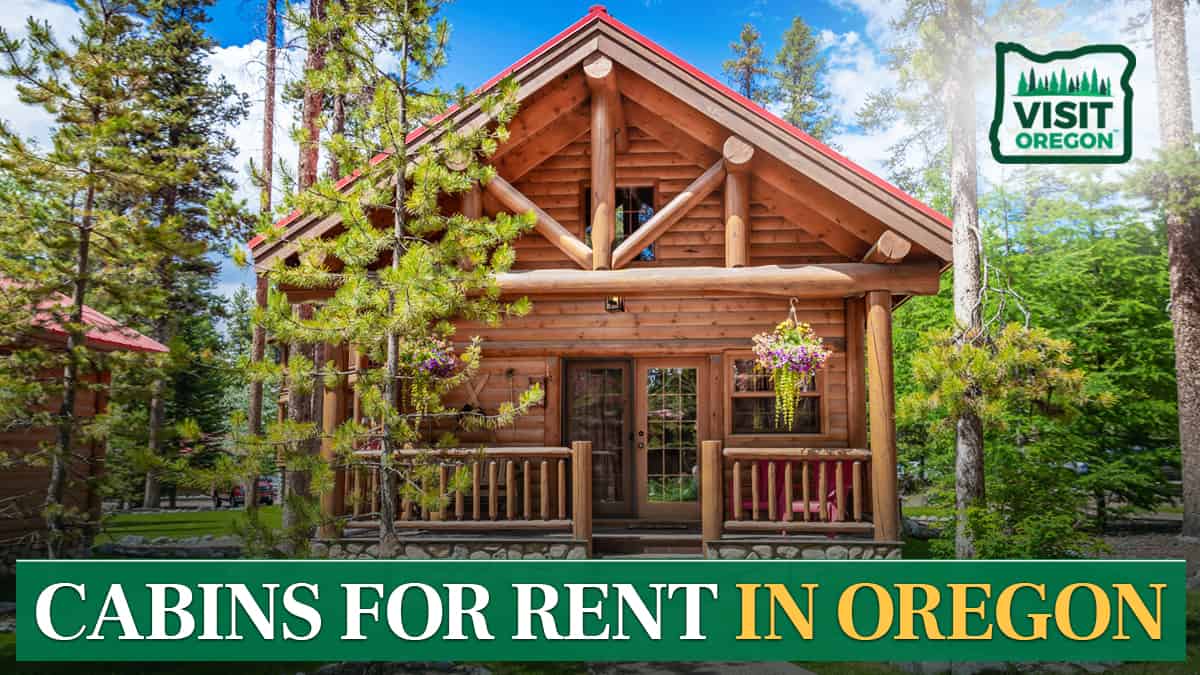 30 Unique & Secluded Cabins Rentals in Oregon Everyone dreams of a secluded retreat, tucked
Read More »