Welcome to Depoe Bay, Oregon!
Literally. Depoe Bay is considered to be the coolest town on the Oregon Coast. Why? Because the average temperature for the hottest day of the year is only 68 degrees Fahrenheit! But, I will go into more detail about Depoe Bay's unique weather trends later on.
Let me introduce you to everything that is Depoe Bay. It is a small coastal town that is situated on the Central Oregon Coast. Interestingly, Depoe Bay is known for having the smallest, active harbor IN THE WORLD. In fact, during the tumultuous year of 2020, Depoe Bay was named by U.S. Harbors as the "Best Harbor in the U.S.". Within its tiny six acres, you can view some of the best whale sightings on the western coast.
Which, by the way, reminds me of yet ANOTHER unique title that Depoe Bay holds dear to its heart: It is also known as the "Whale Watching Capital of the Oregon Coast". Whales carve their watery pathways through the waters of Depoe Bay every year from the months of March to December. To view these whale sightings brings an awe-inspiring experience that will last with you for a lifetime.
So, what do you say about learning more about Depoe Bay and finding out everything you should know before moving there? I have compiled a handy list of useful information that will help you in your moving decision.
Where is Depoe Bay, Oregon?
If you're a geography guru and have never heard of Depoe Bay, Oregon before, don't worry. 
"Depoe Bay is a beautiful coastal destination for families" – Recent Visitor
Depoe Bay is located on the central Oregon coast. It's approximately 112 miles southwest of Portland (2 hours and 27 minute drive) and has an elevation of 7 feet. If you fly into Portland and rent a car, you will have a beautiful drive down OR-18 straight to the coast. 
The Population of Depoe Bay
Depoe Bay is a tiny town that hugs the Pacific waters and huddles around the infamous coastal highway U.S. Route 101. The town has a population of 1,800 residents with approximately 972 people per square mile. If you do the math, you will notice how geographically small the town is: two miles.
The average age of residents in Depoe Bay is 53 while the U.S. average age is approximately 38 years. Clearly, Depoe Bay has a mature population that offers a wonderful environment for retirement or raising a family.
If you enjoy statistics, I have listed below a breakdown of the family life in Depoe Bay:
* Married Couples: 56% of the population.
* Divorced Couples: 15% of the population.
* Married Couples with Children: 13% of the population.
* Singles with Children: 8% of the population.
If you cherish the idea of living in a small coastal town, Depoe Bay is where it's at!
Depoe Bay and Neighboring Towns
Depoe Bay is located on the popular highway U.S. Route 101. The town literally hugs the highway to the point that Main Street IS the highway. It is bordered by its city limits to the east and the sea wall to the west. In other words, when you cruise through Main Street, you will see the buildings, businesses, and homes on one side of the street while the ocean sits on the other side of the street.
Depoe Bay is located in the county of Lincoln which sits on the central coast of Oregon. The town is not far from other coastal towns and cities such as Newport and Lincoln City. Whenever I explore a new area or contemplate making a big move, I study the area to learn of the nearby cities, towns, and communities. I have done the research for you and have it listed below. You will see the nearby city or town, its distance from Depoe Bay, and its direction from Depoe Bay. I hope it helps you as much as it helps me!
Cities and Towns near Depoe Bay:
Rose Lodge: 2.5 miles NE

Gleneden Beach: 5 miles NE
Siletz: 7 miles SE
Newport: 10 miles SE
Lincoln City: 10 miles NE
Neotsu: 13 miles NE
Otis: 15 miles NE
Toledo: 16.5 miles SE
South Beach: 17 miles SE
Seal Rock: 22 miles SE
Waldport: 25 miles SE
Blodgett: 26 miles SE
Pacific City: 34 miles N
Salem: 70 miles E
Portland: 101 miles NE
This list is not an exhaustive list as there are many other towns and cities that can be added. However, this will give you an idea of what's out there and immediately surrounding Depoe Bay. I recommend for you to look up these towns and cities on the map to familiarize yourself with the area. I listed Salem because it is the state capital, and I listed Portland because it is the largest city in the state. Since these two cities are reasonably close to Depoe Bay, it's worth mentioning their distance just in case.
Geographical Landscape and Climate for Depoe Bay
As I have previously stated, Depoe Bay is considered the coolest coastal town on the Oregon Coast. While the town is super cool and awesome, I am actually referring to the town's literal average, yearly temperatures. The hottest day of the year for Depoe Bay occurs in August: a mild 68 degrees Fahrenheit. I know what you are thinking: If that is the warmest day, then what is the coldest day?
Believe it or not, Depoe Bay does not encounter frigid temperatures during the wintertime. December is the coldest month with the average high being only 54 degrees Fahrenheit and the lowest temperature being 41 degrees Fahrenheit. Basically, the colder months see highs in the 50s while the warmer months see highs in the 60s. And that is it!
The city does not receive much if any, snow. However, given their position in the northwestern portion of the United States, the town does see quite a bit of rainfall. Depoe Bay receives approximately 80 inches of rainfall per year whereas the U.S. rainfall average is 38 inches! This explains why coastal Oregon is always so green.
The Recreational Activities in Depoe Bay
Let's take a look at some of the most popular things to do in Depoe Bay. Keep in mind that this is not an exhaustive list!
Whale Watching
Grab some binoculars and watch the whales from the Whale Watching Center, the beach, or a whale observation boat!
Check out the classic Depoe Bay Bridge
The Oregon coastline is known for its beautiful and magnificent bridges. Depoe Bay is no exception. The Depoe Bay Bridge was built in 1927 and is only 48 feet wide. It was listed in the National Register of Historic Places in 2005 and is a popular place for tourists and photographers who cannot get enough of its intricate beauty.
Observe the Spouting Horn
While Depoe Bay does not have any spastic geysers like that of Yellowstone National Park, it does have its own version of Mother Nature spitting out water in an aggressive manner. The Spouting Horn is a small, underwater cave that sucks in the water from waves as it nears the shoreline and then spits the water out like a geyser. Some people think it resembles a whale's blowhorn! Sometimes the underwater cave spits out so much seawater that it sprays over the highway. It's an incredible sight to see and photograph.
You may be asking yourself questions such as, "What are the tax rates in Depoe Bay? What is the average salary for residents in Depoe Bay? What is the biggest job sector in Depoe Bay?"
Let's take a look at the answers to some of these questions!
What are the tax rates in Depoe Bay?
* Sales Tax Rate: 0.0%. Yes, you see that correctly. The price you see on the tag is the price you pay for the item. The state of Oregon does not implement a sales tax on its residents. This is really helpful when you get to the checkout line! You will know exactly what you will pay for your items.
* Income Tax Rate: 9.0%. This rate is significantly higher than the U.S. average of 4.6% because it compensates for the lack of sales tax. However, most Oregonians don't seem to mind.
What is the average salary for residents in Depoe Bay?
The average annual salary for Depoe Bay residents is $45,000. Some of the residents work within the city limits while others travel to other cities for business and employment.
What is the biggest job sector in Depoe Bay?
Tourism is the biggest job sector in Depoe Bay. This is largely due to the immense opportunities for whale watching and the gorgeous views of the Pacific Ocean. Needless to say, the COVID-19 pandemic put a halt on tourism in 2020, and this hurt revenue streams. However, this was the only reason for last year's 0.2% job decrease as Oregon Coast tourism has quickly increased in recent years.
Depoe Bay is named after an influential Native American known as "Depoe Charlie". He was a chief of the Joshua Tribe and became a leader in his community naturally; not because it was inherited. Charlie Depoe and his family owned the land that is now present-day Depoe Bay. The town was purchased from Charlie Depoe's family in the 1920s. After the land had passed through a few hands in the 1920s, it eventually was owned by investors who intended on transforming the land into a tourist town. Thus, Depoe Bay was born. The Depoe Bay Bridge was constructed in 1928 followed by the post office, hotels and beachside cottages, and the first Oregonian saltwater aquarium. The town has flourished ever since!
Real Estate and Relocation Considerations in Depoe Bay
Purchasing a home is the most important financial investment you will ever make. This is why it is so important to understand the area before moving there. Now that we have covered the population, nearby cities, geography, weather, economics, and history of Depoe Bay, what does their real estate numbers look like? Does the town have a great real estate market at the moment? What is the average home price for a typical three bedroom and two bathroom house? What is the average home age? How many residents rent their homes? Does Depoe Bay offer many homes for rent?
Let's have a look at the answers to your questions!
What is the average home cost in Depoe Bay?
The average home cost for a three bedroom and two bathroom house in Depoe Bay is $364,300. In the last decade, home appreciation has been 8.0%.
What is the average home age?
In Depoe Bay, the average home age is young! Most houses are approximately 26 years old.
How many residents rent their homes in Depoe Bay?
Roughly 21% of the residents in Depoe Bay rent their homes. This is a considerable amount of the population! Thus, if you are not ready to purchase a home yet, there are plenty of rental options in Depoe Bay.
Explore Neighborhoods in
Depoe Bay
Moving to Coos Bay can be a big decision for many, especially families. It is always good to research the different areas and neighborhoods before you make any kid of move. We are here to help with that process.
Below is a list of different neighborhoods in Coos Bay. Each neighborhood has a link to a page further talking about it.
We Look Forward to Seeing You in Depoe Bay!
Now that you've been given the brief overview of the lovely town of Depoe Bay, what do you say? Are you ready for that move? Spend the day in Depoe Bay and think about it more. You'll meet friendly people and make new friends. Depoe bay, Oregon has so much to offer!
While the Oregon coastline is rural compared to other coastlines in the United States, more people are moving to the area.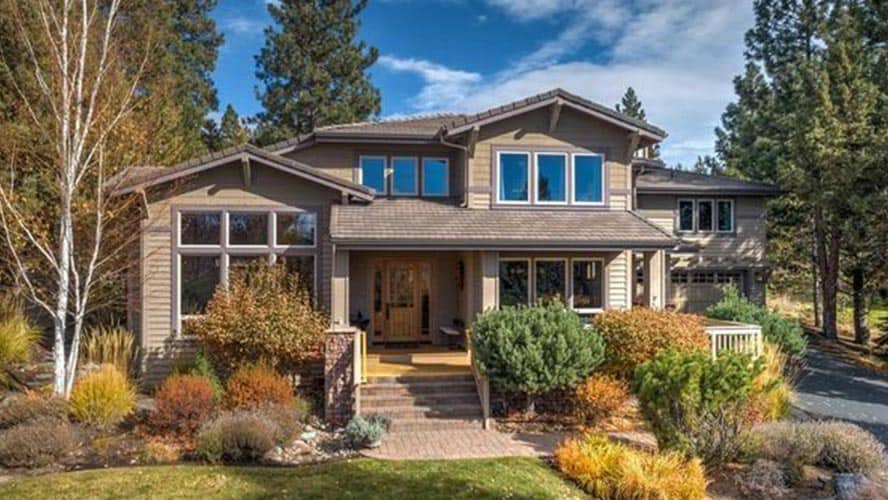 Many people visit Central Oregon every year and fall in love with its spectacular views and acres of untouched land.
Can You Camp on Oregon Beaches? Some of the most beautiful and scenic beaches in
Read More »