Welcome to Gearhart, Oregon!
Perhaps your dream town has been looking for you all this time and not you looking for your dream town. Gearhart, Oregon carries a special charm that beckons people to move toward its sandy shore. Tucked in between the coastal sand dunes, Gearhart is a flat section of coastal land infused with small-town charm.
The Pacific Ocean gleams brilliantly on its western border while small-town life functions effortlessly on its eastern border. Downtown Gearhart prides itself on not needing a single traffic light. Citizens and visitors enjoy breezy bike rides on its wide streets. The one grocer welcomes routine customers with friendly smiles.
The outdoor beauty matches the warm welcome as well. Gearhart's stretch of beach is clean and pristine. Greenery surrounds you at every turn. The not-too-distant sand dunes outline the horizon in hazy shades of gray and green. What more could you want in a small, quiet coastal town? I am here to answer that question with everything you need to know about moving to the beautiful and charming town of Gearhart, Oregon!
Where is Gearhart, Oregon?
If you're a geography guru and have never heard of Gearhart, Oregon before, don't worry. 
"Gearhart is a beautiful, quiet small town on the Oregon coast, we love it!" – Recent Visitor
Gearhart is located on the northern Oregon coast in Oregon. It's approximately 94 miles west of Portland (1 hour and 57 minute drive) and has an elevation of 23 feet. If you fly into Portland and rent a car, you will have a beautiful drive through Portland and up over the coastal mountain range on highway 26.  
The Population of Gearhart
Gearhart has a population of approximately 1,635 people. It is the perfect size for anyone searching for those small-town vibes. And if you currently reside in a heavily populated area, Gearhart will feel like a breath of fresh air for you – literally.
The town has grown slowly over the last ten years. In 2010, the population was approximately 1,550 people. With only 85 new people added to the area in ten years, I think it is safe to say that Gearhart will NOT be a bustling city anytime soon.
There are roughly 850 people per square mile. If you do the math, you will see how tiny the town really is!
As far as statistics are concerned, let's take a look at some population percentages and median age.
The median age in Gearhart is 45.2 years. That is significantly older than the U.S. median age of 37.4 years.
The household percentages are as follows:
54.5% of the residents are married

12.1% of the residents are divorced
22% of the residents are married with children
19.6% of the residents are single with children
Gearhart and Neighboring Towns
Gearhart is located in the northwestern corner of Oregon in the county of Clatsop. The town has several neighboring communities and cities. I have a few of them listed below along with their distance and direction from Gearhart.
Cities and Towns near Gearhart:
Warrenton – 10 miles SW

Cannon Beach – 12 miles SW
Hammond – 13 miles NW
Astoria – 14 miles NE
Manzanita – 25 miles SW
Nehalem – 26 miles S
Wheeler – 28 miles SW
Rockaway Beach – 35 miles S
Bay City – 40 miles SW
Tillamook – 50 miles S
Portland – 81 miles SE
I am a firm believer in scoping out the nearby cities, towns, and communities prior to moving to a new area. This tidbit of information becomes very useful in everyday life as you navigate your days in your new location.
Residents of Gearhart love that the drive to Portland is only an hour away. This is very handy for those who have frequent business trips and desire to be near the main airport!
Geographical Landscape and Climate for Gearhart
Gearhart, as previously mentioned, is situated in the northwestern corner of Oregon in the county of Clatsop. It hugs the Pacific Coast and is surrounded by the picturesque sand dunes on either side. However, don't be fooled by the dunes. Gearhart is very flat and is only 52 feet above sea level. Due to this geographical feature, it is very vulnerable to tsunamis. Don't worry though. Tsunamis, although possible, are still quite rare in the Pacific Northwest.
The climate in Gearhart is mild and comfortable year round. During the warmest month of the year, July, you will see an average high temperature of 68 degrees Fahrenheit and an average low temperature of 52 degrees Fahrenheit. This is like a DREAM to anyone from the southern and eastern states! As for the coldest month of the year, December, you will see an average high temperature of 51 degrees Fahrenheit and an average low temperature of 38 degrees Fahrenheit. Thus, it is never too hot or too cold!
As for precipitation amounts, the Pacific Northwest is known for its large amounts of rain and especially during the fall and winter months. Gearhart receives, on average, 91 inches of rain every year. The wettest month is December with an average of 9 inches of rain. Many people ask if Gearhart receives a lot of snow because it is "up north". Don't be fooled into thinking that every northern location receives a lot of snow during the winter months. This is not true! Gearhart receives very little, if any, snow! The average snow accumulation per year in Gearhart is 0.3 inches. Can you find more perfect weather?
Outdoor Recreation in Gearhart
Golfing
Go golfing at Gearhart Golf Links. This is Oregon's oldest golf course! This beautiful gem opened in 1892 and attracted golfers from all over the world. It is sometimes considered to be the oldest golf course in the western portion of the country! In addition to fantastic golfing opportunities, this place also includes a restaurant and bar, golf instruction, golfer pro shop, rental golf clubs and golf carts.
Whale Watching
Go whale watching during the spring and fall migration. Gearhart is an excellent place to view whales as they migrate along the western coast. You can view the whales from the beach with a pair of binoculars. I like to make it a picnic occasion on the beach with loved ones where you can sit back, relax, and enjoy the whales.
Dig Razor Clams
While you are on the beach, dig for razor clams! This is a fun event for both adults and children.
4th Of July Parade
Gearhart's 4th of July parade is AMAZING.
Bone Fire On The Beach
One of the great things about Gearhart is that you can actually drive on the beach!  Pack up the family and drive on down to the beach for a bone fire and roast some smores. 
The Economics in Gearhart
The unemployment rate in Gearhart is slightly elevated at 7.7%. This could also be due to the pandemic, so don't worry! In comparison, the current U.S. average is 6%.
The average income in Gearhart is approximately $27,000 per year. This is slightly below the U.S. average $28,500 per year.
What are the tax rates in Gearhart?
The sales tax rate is a beautiful 0%! In case you didn't already know, Oregon does not impose sales tax on its citizens. Can you imagine how great it must be to purchase an item for the price listed on the price tag?
The income tax rate is 9%. Yes, this is higher than the U.S. average of 4.6%. This is for simply making up the loss in tax revenue from the lack of sales tax. Most Oregonians actually prefer it this way!
The town of Gearhart was named for Phillip Gearhart who settled the area in the 1850s. Phillip Gearhart had travelled with his family from Independence, Missouri on the famous Oregon Trail. However, the town of Gearhart was not officially incorporated until 1918!
The population did not start to really grow until the railroad was established between Astoria to Seaside. When the railroad was introduced to the area, more and more travellers saw the beauty in Gearhart and it quickly became a tourist location. This is where the birth of Gearhart's Golf Links came from as more people were attracted to the area.
Real Estate and Relocation Considerations in Gearhart
The home prices in Gearhart are relatively high with the average single-family home of three bedrooms and two bathrooms costing around $424,000. This home value is largely due to the location and proximity to the beach. Many people enjoy retirement in this pristine and serene community. In fact, it is the perfect place for retirement couples!
As for home appreciation, is has dropped from 14.3% to 8.9%. Again, these numbers could be reflective from the pandemic.
When it comes to purchasing a home, it is imperative that you know the age of the home. In Gearhart, the average age of the homes are approximately 40 years old. This community takes exceptional care of their buildings, old and new.
And if you are not interested in purchasing a home right away, Gearhart has plenty of options in the rental market! In fact, the community consists of 7.2% of renters. There are also plenty of homes for rent in Gearhart with the availability standing at 4.1%. You will find both houses and apartments available for rent in the town of Gearhart.
Imagine your everyday life with waking up to a beautiful ocean sunrise and the sound of serenity just outside your front door. Imagine evening strolls on the beach with your significant other and soaking up the brilliant sunsets that gleam with bold colors such as orange, pink, purple, and yellow. Imagine the perfect temperatures year round and never having to worry about harsh winters or scorching hot summers.
Yes, this could be your daily life in Gearhart, Oregon.
Explore Neighborhoods in
Gearhart
Moving to Gearhart can be a big decision for many, especially families. It is always good to research the different areas and neighborhoods before you make any kid of move. We are here to help with that process.
Below is a list of the 11 different neighborhoods in Gearhart. Each neighborhood has a link to a page further talking about it.
We Look Forward to Seeing You in Gearhart!
Now that you've been given the brief overview of the lovely town of Gearhart, what do you say? Are you ready for that move? Spend the day in Gearhart and think about it more. You'll meet friendly people and make new friends. Gearhart, Oregon has so much to offer!
While the Oregon coastline is rural compared to other coastlines in the United States, more people are moving to the area.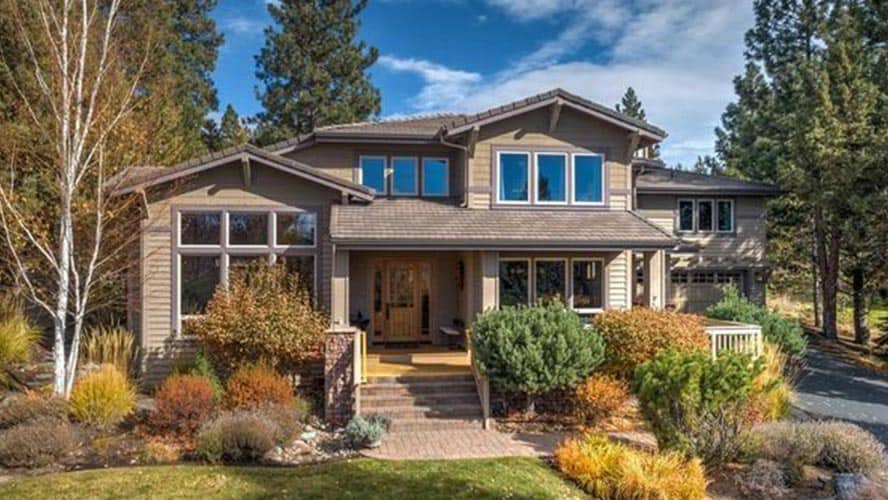 Many people visit Central Oregon every year and fall in love with its spectacular views and acres of untouched land.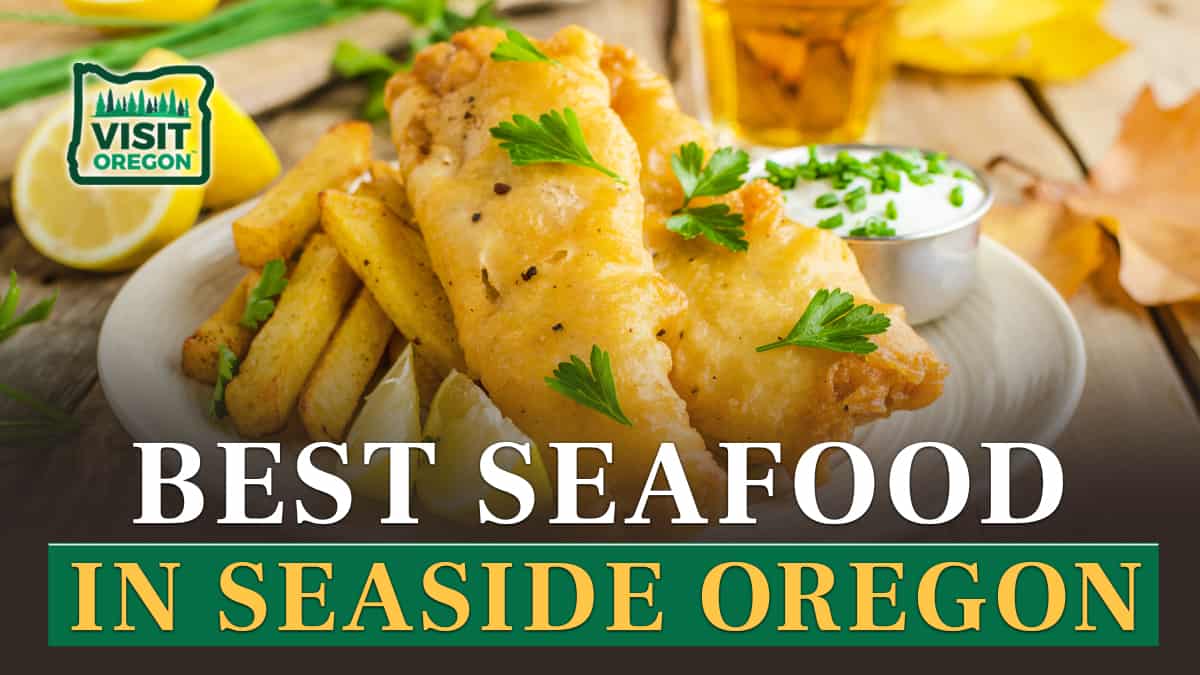 The Best Seafood In Seaside Oregon Seaside, Oregon, may be a small town, but it's
Read More »