Welcome to the cozy town of Joseph, Oregon!
The mesmerizing Wallowa Mountains hover over the small town of Joseph, Oregon. Mother Nature paints the area in fields of lush green, flowers of brilliant colors, and mountains of blue, white, and green. This charming, cozy region in extreme northeastern Oregon is often called, "Little Switzerland of America". The majestic Wallowa Mountains closely resemble the European Alps, and the region's climate also resembles the Swiss climate.
This special, Oregonian gem carries an incredible history, is productive in agriculture, and is loaded with many fun adventures. Please join me as I introduce you to the beautiful town of Joseph! By the end of the article, you will be ready to pack up everything and MOVE.
If you're a geography guru and have never heard of Joseph, Oregon before, don't worry. 
"Joseph is the cutest little town hidden away in Northeast Oregon" – Recent Visitor
Joseph is located on the northeast tip of the state. It's approximately 330 miles east of Portland (5 hours and 23 minute drive) and has an elevation of 4,190 feet. If you fly into Portland and rent a car, you will have a long drive on highway 84 along the Columbia river and through the plains of eastern Oregon.  
The population of Joseph is approximately 1,065 residents. Given that the entire county of Wallowa consists of only 7,000 residents, Joseph is considered to be a country town of significant size. In this region of the state, there are wide open spaces with virtually no people. In many ways, it is still the old, wild west!
The average age in Joseph is 48.9 years. In comparison, the average age for the United States is 37.4 years. Thus, Joseph is a slightly older community that takes great pride in its heritage, history, work, and scenic beauty.
Listed below are more population demographics in which you may find interesting.
52.2% of Joseph residents are married

17.8% of Joseph residents are divorced
12.6% of Joseph residents are married with children
27.8% of Joseph residents are single with children
Furthermore, the average number of people per household in Joseph is 1.9. For comparison, the United States average is 2.6 people per household. This coincides with the data that an older population resides in this charming, small, Oregonian town.
Joseph and Neighboring Towns
Joseph is located in the extreme northeastern portion of Oregon. It is near the Oregon/Idaho state line. The town resides within the boundaries of the infamous Wallowa County and is surrounded by the majestic Wallowa Mountain Range. While this is a very remote region in Oregon, there are a few nearby towns that are worth mentioning. I don't know about you, but I believe it is a good idea to learn about your surroundings whenever you move to a new town.
There are not many towns in this remote area but listed below are the few towns that reside near Joseph, Oregon.
Cities and Towns near Joseph:
Halfway, Oregon:

24.5 miles SW. Population 288.

Enterprise, Oregon:

26 miles NE. Population 1,953

Wallowa, Oregon:

27 miles NW. Population 817

Riggins, Idaho:

31 miles NE. Population 419

Union, Oregon.

34 miles SW. Population 2,212
As you can see, the largest, nearby town is Union, Oregon with a whopping population of 2,212 residents. (Yes, in this region of northeastern Oregon, 2,212 residents are a LARGE number!)
Geographical Landscape and Climate for Joseph
As previously mentioned, Joseph is nestled among the Wallowa Mountain Range in the northeastern portion of Oregon. It is situated just north of Wallowa Lake and is surrounded by several national forests. The surrounding wilderness areas include Wallowa-Whitman National Forest, Hells Canyon National Scenic Area, and Eagle Cap Wilderness Area.
The climate in Joseph, Oregon is consistent with areas that sit in the latitude range 30 degrees N and 60 degrees N: very warm, hot, humid summers and very cold winters. Joseph has four distinct seasons, but each season has drastic temperature changes. The summer temperatures may reach as high as 95 degrees Fahrenheit, whereas the winter temperatures may plummet to as low as 20 degrees Fahrenheit.
This can only mean that the summers in Joseph offer great opportunities for swimming and boating activities while the winters offer great opportunities for skiing and snowboarding activities!
Recreational Activities in Joseph
Wallowa Lake State Park
Wallowa Lake State Park is located a few minutes south of town. The list of outdoor adventures to be experienced at the park is nearly endless. This is a great place to go camping, swimming, boating, fishing, hiking, biking, and observing wildlife.
Inside the park is Wallowa Lake Marina with a sturdy boat ramp and a spacious dock. You will also find an on-site store that sells kayaks, fishing gear, fishing licenses, jet ski rentals, paddle boats, souvenirs, snacks, and more.
Wallowa Lake Tramway
While visiting Wallowa Lake State Park, don't miss out on the incredible views! If you don't have a fear of heights, go for a ride on the Wallowa Lake Tramway. The tram takes you up Mount Howard where you can enjoy the spectacular sights at Summit Grill and eat their tasty clam chowder and grilled sandwiches. The peak of Mount Howard also has a gorgeous nature trail to explore and capture amazing photos.
Be aware that the tramway is only open from May through October.
Hells Canyon Scenic Byway
If you love to take Sunday country drives, then add Hells Canyon Scenic Byway to your bucket list! The sights are incredible as it takes you through many of Oregon's most picturesque scenery. This infamous roadway travels through several Oregon towns: Baker City, Richland, Halfway, Joseph, Enterprise, Elgin, Wallowa, and La Grande. It is a long enough trip that you likely won't complete in one afternoon.
Be aware that parts of the byway are closed at many times of the year.
Eagle Cap Excursion Train
If you love trains, then this is for you! The train ride takes you on an exhilarating journey that travels through thick forests, deep canyons, and magnificent cliffs. It follows along the Wallowa River and the Grand Ronde and stretches for 63 miles of FUN. Plan for the train ride to last approximately three hours. No worries, they feed you lunch as well!
I suggest making a reservation to ensure you won't be turned away.
Before making a big move to, "Little Switzerland of America", let's take a look at some economical factors that may help you determine where to work, how much to pay for rent, and other juicy tax stats. (I know, I know…tax rates are not fun and certainly not juicy. Bear with me here.)
Job Market Details
I have listed the three most popular occupations below.
Construction. 15.8% of the population is employed in this job sector.

Retail Trade. 12.4% of the population is employed in this job sector.
Farming. 11.7% of the population is employed in this job sector.
Median Household Income
The median household income in Joseph, Oregon is $38,438 a year. For comparison, the U.S. average is $53,482 a year. Keep in mind that the cost of living is fairly low in Joseph. Thus, their median household income is quite sufficient for sustainability in that area.
Tax Rates
The tax rates for Joseph, Oregon are as follows:
Sales Tax – 0.0%

Income Tax – 9.0%
Yes, you will enjoy the zero sales tax! Don't fret over the large income tax; it is simply compensating for the lack of sales tax.
Unemployment Rate
Currently, the unemployment rate in Joseph is at 8.2%. While this may seem slightly high, these numbers are slightly skewed due to Covid.
Formally named Silver Lake and Lake City, the town of Joseph was officially incorporated in the 1880s. It was named Joseph in honor of Chief Joseph of the Nez Perce people. It used to be a true scene of the Old Wild West. The infamous bank robber of the First Bank of Joseph in 1896 is often reenacted during historical events held in the town. You should check it out if you can!
The town was built around farming and lumberjacking. In 1908, the town introduced the first railroad line. This boosted the lumber and farming business! During the 1980s, the town struggled to make ends meet as people found themselves without work. However, the residents found a way to survive by introducing a new industry in town: bronze foundries. You will find several bronze sculptures in town that have become popular with tourists!
Real Estate and Relocation Considerations in Joseph
Houses for sale in Joseph are fairly inexpensive compared to other areas in Oregon. The median home cost is only $279,000 for a single-family, three-bedroom/two-bath house. Over the last decade, home appreciation has been 16%.
The average house age in Joseph is approximately 38 years. Plus, you should also keep in mind that if you purchase a home in Joseph, you will likely get a sizable piece of land with it as well!
If you prefer to rent before you buy, please know that roughly 33% of the population in Joseph rents! Approximately 0.6% of rental homes are available.
Explore Neighborhoods in
Joseph
Moving to Joseph can be a big decision for many, especially families. It is always good to research the different areas and neighborhoods before you make any kid of move. We are here to help with that process.
Below is a list of different neighborhoods in Joseph. Each neighborhood has a link to a page further talking about it.
We Look Forward to Seeing You in Joseph!
Now that you've been given the brief overview of the lovely town of Joseph, what do you say? Are you ready for that move? Spend the day in Joseph and think about it more. You'll meet friendly people and make new friends. Joseph, Oregon has so much to offer!
While the Oregon coastline is rural compared to other coastlines in the United States, more people are moving to the area.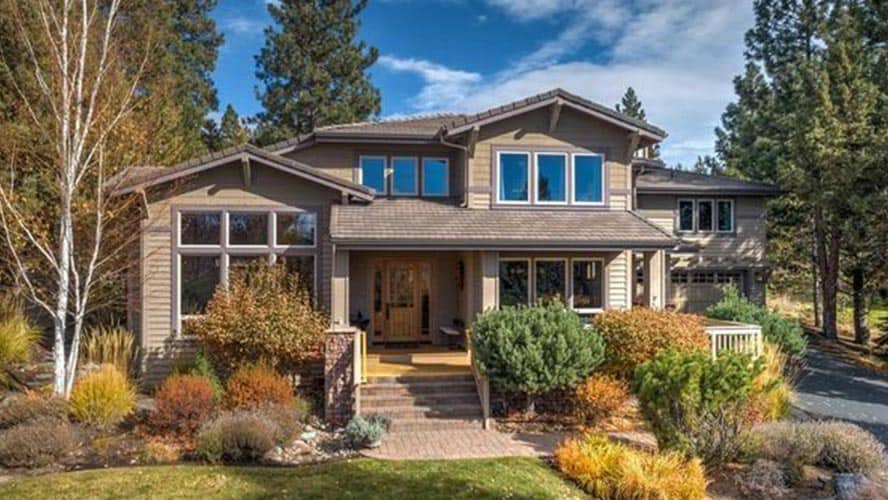 Many people visit Central Oregon every year and fall in love with its spectacular views and acres of untouched land.
Can You Camp on Oregon Beaches? Some of the most beautiful and scenic beaches in
Read More »