Welcome to Madras, Oregon!
This dreamy, little city in beautiful Central Oregon also dons a popular nickname, "The Basin" due to its location in an oval-shaped valley. If you dream of living in classic Oregon, then look no further than Madras. It's here where folks can have their career by day and adventure by night and weekends. At your fingertips are all the fun adventures that Oregon can offer such as hiking, biking, golfing, fishing and more!
Madras is a perfect blend of adventure, aviation, agriculture, industry and family-oriented opportunities. Don't be fooled by its remote location! If you need a change of scenery, and it's magnificent scenery must I add, Madras is well worth it.
I want to take you on a small journey by sharing with you some of the best details about Madras, Oregon. If you are not convinced to move here when you finish reading this then, well, read it again!
If you're a geography guru and have never heard of Madras, Oregon before, don't worry. 
"Madras is a hidden gem near Bend. You get sun, snow, great weather, and all 4 seasons." – Recent Visitor
Madras is located in the central portion of the state. It's approximately 123 miles southeast of Portland (2 hours and 27 minute drive) and has an elevation of 2,242 feet. If you fly into Portland and rent a car, you will have a beautiful drive up past Mt. Hood on Highway 26 and then down through places like the Kahneeta hot springs.  
Before you pick up and move house and home, you should have a basic understanding of the area's population. That only makes sense, right?
Madras is often viewed as a small city or a large town: whichever fits your fancy. It has a population of 6,500 people. It's definitely not New York City! (Considering that New York City has roughly 8 million people within its city limits, I think it's safe to say that you can have a little breathing room in Madras. I'm just saying.)
If you enjoy statistics, I researched the population thoroughly and gathered some of these helpful numbers:
* Madras has 1,050 people per square mile.
* Madras' median age for residents is 31.
* It has approximately 2.7 people per household.
* 39.1% of the population are married.
* 17.1% of the population are divorced.
* 39% of the population are single.
As you can see, Madras has a young population overall. It has a place for everyone whether you are single and ready to mingle, or married and desiring a great, wholesome place to raise your family.
Madras and Neighboring Towns
Ah, I always enjoy writing this part of the city assessment. Perhaps it's due to my love of maps or my own personal itch to travel once every few weeks.
Anyway…
Before you permanently relocate anywhere, it is wise to learn the city's location on the map and the neighboring towns or cities. You should familiarize yourself with the city's county and gain a good idea of where you will be. Lucky for you that I have already compiled a list of Madras' nearby towns and cities. Take a look at the list below:
Cities and Towns near Madras:
Culver: 11 miles SW

Terrebonne: 17.5 miles SW
Redmond: 25 miles SW
Warm Springs: 20 miles NW
Bend: 38 miles SW
Prineville: 40 miles SE
Powell Butte: 25.5 miles SE
Maupin: 30.5 miles NW
The Dalles: 87 miles N
Portland: 98 miles NW
For your benefit, I also included the larger, but more distant, cities of Portland and The Dalles. It is always best to know where the area's main cities are located. Speaking of larger cities, Bend is the largest city in close proximity to Madras.
Geographical Landscape and Climate for Madras
As I stated previously, Madras is nicknamed, "The Basin" due to its location in a circular-shaped valley. It is just east of the grand Cascade Mountains and sits in the high desert region of Jefferson County. The panoramic views of the white-tipped Cascade Mountains are something you will never get used to. The sights are so undeniably beautiful that it's near impossible to take it for granted. In other words, the views never get old.
Geographically speaking, Madras straddles the famous The Dalles California Highway and the good, ole Warm Springs Highway.
Climatically speaking, the city enjoys the benefits of a steppe climate. This is a semi-arid climate where it is not as dry as a desert region but it is not plentiful in precipitation either. In fact, the town only receives an average of 11 inches or rain in a year's time! To provide you a scale for comparison, the United States receives an average rainfall amount of 38 inches per year.
Keep in mind, though, that Madras also receives snow as well. In addition to its measly 11 inches of rainfall per year, it also receives 14 inches of snow per year. This still falls below the average snowfall rate for the United States as a whole, but it's certainly more precipitation than a typical desert region climate.
Madras also has more cloudy days than sunny days with an average of 153 sunny days in a year's time. For some people, that small detail doesn't mean much, but for others, it means everything. We are all different!
As for temperatures, since Madras has a steppe climate, it's rather comfortable. During the heat of summer in July, you can expect an average high temperature of 85 degrees Fahrenheit. During the coldest part of winter, you can expect an average low temperature of 25 degrees Fahrenheit.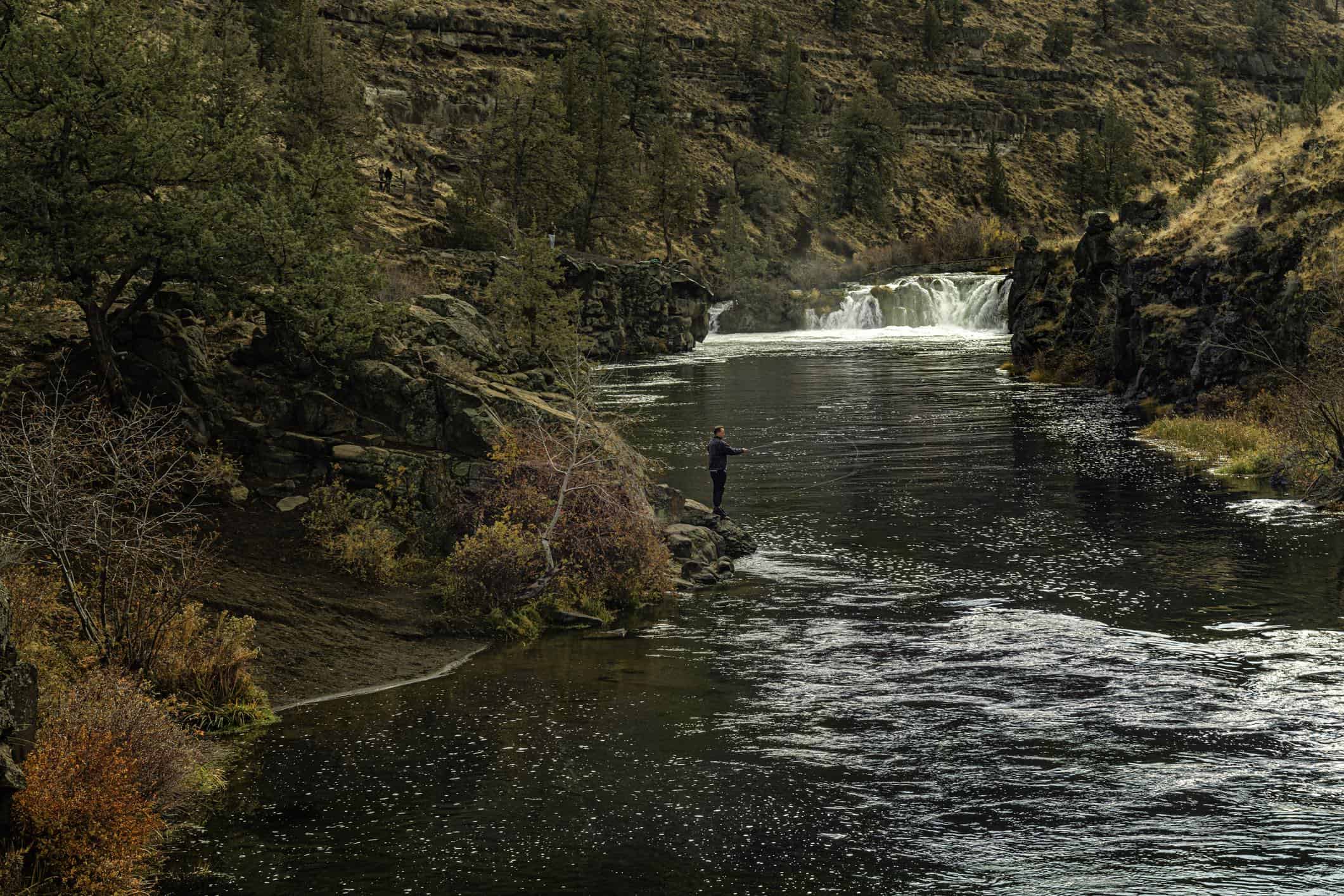 Outdoor Recreation in Madras
Madras is no stranger to recreational activities and adventure in the wide open spaces of Oregon Country! I cannot possibly go over every activity available, but I can certainly provide you with a few popular activities that many of the town's visitors and residents partake in on the regular. So, let's get started!
Activities Include:
You haven't experienced Oregon if you haven't gone fishing. Oregonians love fishing so much that the city even offers a children's fishing pond! However, fly fishing is particularly popular in addition to soaking up the impeccable nature views.
There are plenty of trail systems in the city and the surrounding areas for you to enjoy. You can find easy, leisurely hiking trails or intense, adventurous hiking trails. The choice is up to you!
Rockhounding

Golfing
Biking
Winter Sports
Water Sports
Aviation
Madras' residents love aviation. In fact, they have their own airport, The Madras Airport, that can support many aircrafts such as corporate jets to heavy aircraft. Even more interestingly, the airport was once a training center for B-17 pilots during World War II.
Mt. Jefferson Wilderness Area

Metolius Wild & Scenic River
Erickson Aircraft Collection
Indian Head Casino
. . . And so much more!
Okay, we had some fun with the last section. Now it's time to brush over some of the city's economical factors. Have you thought of your career options in Madras? Have you considered the tax rates and the cost of living? I have compiled a useful list of statistics to help you make your decisions. Check them out below!
Job Market Details
While you can find work in nearly every job sector in Madras, I'm going to cover only the three most popular job sectors in the town. The most employed job sector in Madras is the manufacturing sector with 14.8% of the population working in it. The second most popular job sector with 13% of the population employed is the retail sector. Finally, the third most popular job sector with 12.5% of the population employed is the healthcare and social assistance sector.
The Cost of Living
The cost of living in Madras is 84.6. This number is astronomically low given that the United States average cost of living is 100. This is to your benefit! It's a very inexpensive place to live!
Median Home Price
The median home price in Madras is also very inexpensive at $170,000! This is for a typical three bedroom/two bath, single-family home.
Tax Rates
The tax rate for Madras as as follows:
Sales Tax: 0.0%

Income Tax: 9.0%
Average Income of Madras' Residents
The average income for Madras' residents is $19,500 per year. However, the median household income is $40,600 per year. These numbers fall slightly below the United States averages.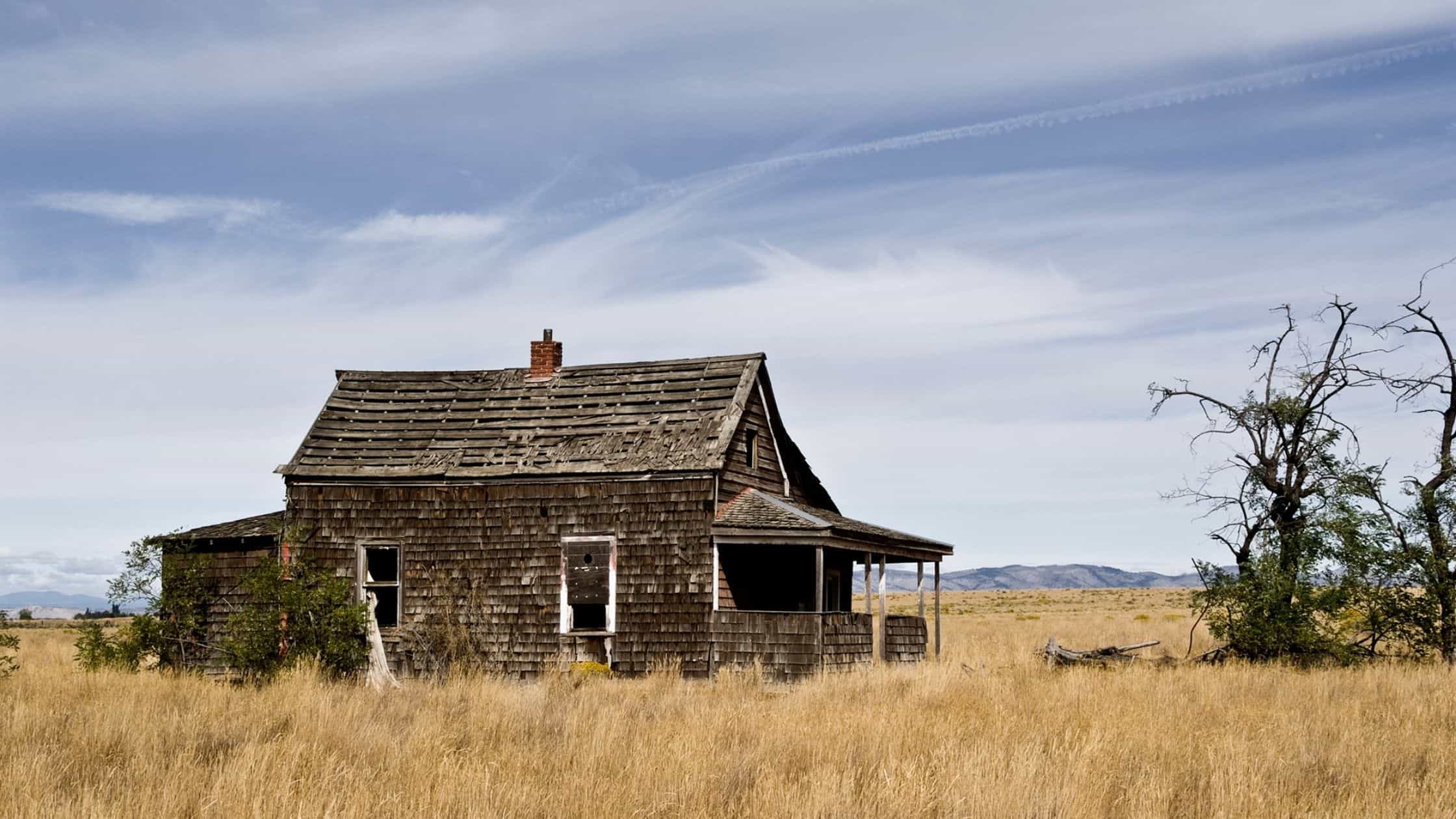 Madras was officially incorporated in 1910. However, the first and original filing for incorporation came in 1902 by Scandinavian native, John Palmehm. The town was originally named, "Palmain" in his honor. Unfortunately, the United States Postal Service rejected the town's wishes to be officially named, "Palmain" as they stated it was too similar to another post office named, "Parmen". Thus, the name, "Madras" was adopted instead. It's said that the town was named for the Indian city of Madras, but there is much speculation to that detail.
As previously stated, shortly after its official incorporation, an army base was constructed nearby that served as a training headquarters for B-17 pilots during World War II. The city takes great pride in this part of their history and has an airport and aviation center where the history is shared.
Real Estate and Relocation Considerations in Madras
The real estate market is increasingly healthy in Madras at the moment. In fact, in the last decade, the home appreciation value has climbed by 9.3%. More and more people are finding tremendous value in the area and are happy to invest in its properties.
The median home cost in, as I mentioned earlier, is remarkably $170,000. This is for single-family home units with the typical three bedroom/two bath layouts. For the state of Oregon, this is one of the lowest home costs around. It's safe to say that you get more for the buck in Madras.
The average age of houses in Madras is approximately 38 years. This is not that bad either! Everyone knows that when you purchase older houses from 60 and 70 years ago and longer, the repair work is often extensive. Once again, this works in your favor: Young homes means less start-up repairs which means less strain on the wallet.
Surprisingly, many residents in Madras rent their homes. Approximately 50.2% of the population live in rental homes! There's plenty of rental homes to choose from whether you desire an apartment, a single-family house, or a condo.
Explore Neighborhoods in
Madras
Moving to Madras can be a big decision for many, especially families. It is always good to research the different areas and neighborhoods before you make any kid of move. We are here to help with that process.
Below is a list of the 9 different neighborhoods in Madras. Each neighborhood has a link to a page further talking about it.
We Look Forward to Seeing You in Madras!
Now that you've been given the brief overview of the lovely town of Madras, what do you say? Are you ready for that move? Spend the day in Madras and think about it more. You'll meet friendly people and make new friends. Madras, Oregon has so much to offer!
While the Oregon coastline is rural compared to other coastlines in the United States, more people are moving to the area.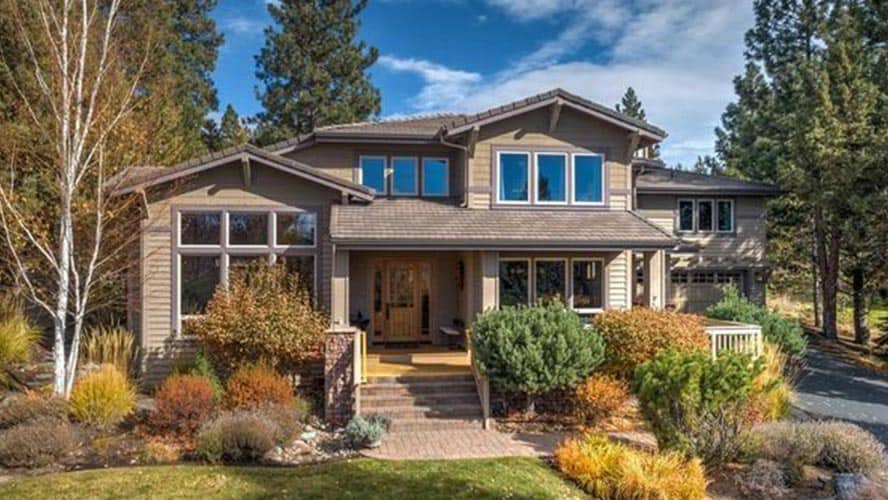 Many people visit Central Oregon every year and fall in love with its spectacular views and acres of untouched land.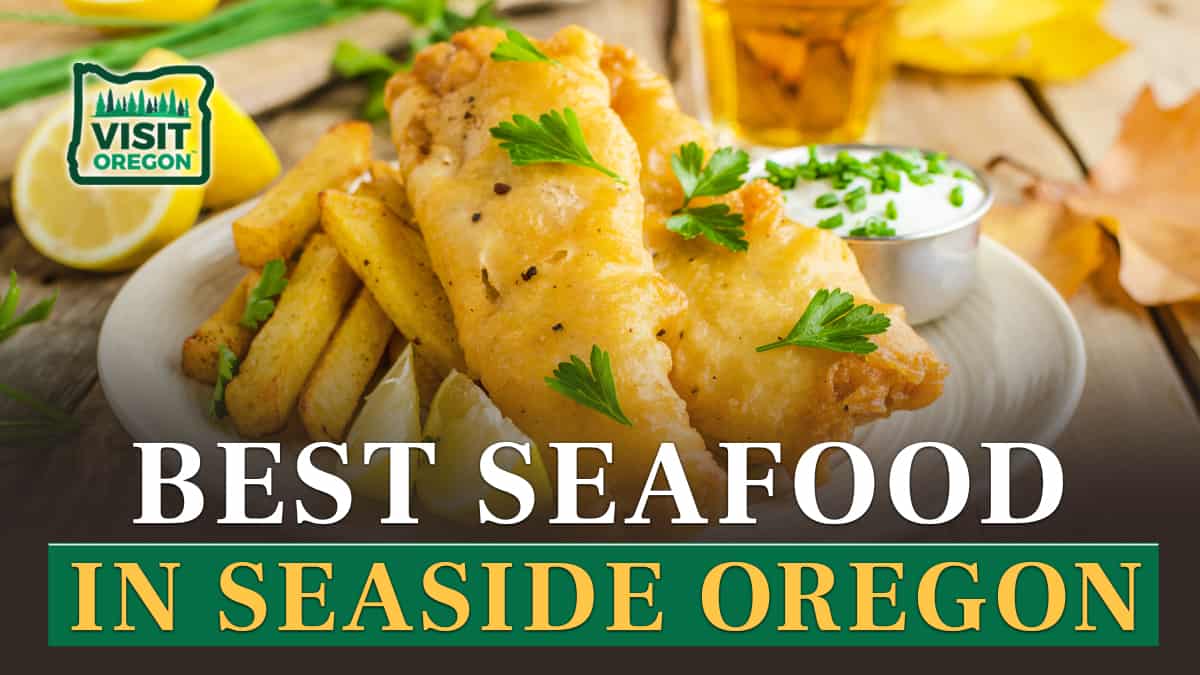 The Best Seafood In Seaside Oregon Seaside, Oregon, may be a small town, but it's
Read More »