If you are looking for a peaceful, serene coastal town where the views are impeccable and the everyday routines of life are simpler, Pacific City is your dream town. In fact, people who visit the town often yearn for quiet, peaceful getaways and despise vacation crowds. And once they leave, they recognize their mistake, decide to say 'good-bye' to their old lives and permanently move to Pacific City. I can't blame them!
In addition to this lovely coastal town offering serenity and privacy, it also contains a special romantic charm that's reminiscent of a good love story. Imagine that: The places you see in the movies really do exist.
Families also enjoy Pacific City because it offers a safe environment for children. This is more valuable than any amount of gold can buy. In other words, this little gem on the Pacific Coast offers these enticing qualities: impeccable views, coastal activities, serenity, privacy, romance, and safety. What more could you ask for?
Let's take a look at some things to consider before moving to Pacific City. I want to cover the basics: population statistics, geography, climate, activities, economics, history and real estate.
And by the way, congratulations on considering a move to Pacific City! People never regret it.
Where is Pacific City, Oregon?
If you're a geography guru and have never heard of Pacific City, Oregon before, don't worry. 
"Pacific City is beautiful beach and charming town hidden on the coast!" – Recent Visitor
Pacific City is located on the northern Oregon coast just south of Tillamook. It's approximately 97 miles West of Portland (1 hours and 51 minute drive) and has an elevation of 13 feet. If you fly into Portland and rent a car, you will have a beautiful drive West on Highway 26 then cutting over to Tillamook where you can stop and visit the Tillamook Cheese factory.   
The Population of Pacific City
Pacific City is a small town that sits on the coast of Oregon. The population is approximately 1,000 residents. Obviously, it's a very small town that is packed with incredible charm. And if you want to really break it down, there are approximately 260 people per square mile.
The median age in the town is around 63 years. This is another reason the town has a great reputation for safety: The town is more mature than the average and many folks choose to retire there.
On average, interestingly, statistics show that there are 2 people per household whereas the U.S. average is 2.6 people per household.
And to further break down the population statistics on Pacific City, there are 71% married couples, 12% are divorced, 3% married couples have children and 9% are single with children.
Pacific City and Neighboring Towns
Pacific City is located in the northwestern portion of Oregon in the county of Tillamook. (If you have ever eaten Tillamook cheese or ice cream, this county is the origin!) The town sits in the southwestern portion of the county.
Pacific City has several neighboring towns and cities that are nice to know about. After all, you should always be aware of what's around you. Listed below are some of the neighboring towns and cities:
Cities and Towns near Pacific City:
Oceanside – 17.5 miles NW
Grand Ronde – 18 miles SE
Lincoln City – 18.5 miles SE
Since Portland has the closest international airport, I wanted to include it in this list. However, the second largest city on the list is Lincoln City, and it's only 18.5 miles away. This is why the residents and visitors enjoy Pacific City so much: They can have a life of serenity, beauty, and privacy without being too far from larger cities. This especially works great for those who are not retired and are employed in the larger, nearby cities.
Geographical Landscape and Climate for Pacific City
Pacific City is on the northwestern coast of Oregon. Haystack Rock can be viewed from the beach! The town also has a very wet climate throughout the year although the wettest months are during the winter. The driest month in Pacific City is July.
Temperature wise, it doesn't get as cold as other areas in the state of Oregon. You can thank the Pacific Ocean for that! The warmest months are from June to September with average temperatures between 68 degrees Fahrenheit and 77 degrees Fahrenheit.
January holds the coldest temperatures for Pacific City with the average high hanging around 44 degrees Fahrenheit. (As I said previously, that's a mild winter temperature compared to other locations in Oregon!)
And since Pacific City resides in a wet portion of the country, it's only fair to share which month sees the highest amounts of precipitation. December is the wettest month and honestly, should be avoided if you're only looking for a great time to visit the town. However, if you're considering a move to Pacific City, be prepared to purchase a few umbrellas, rain boots or galoshes. It gets wet in the northwest!
Recreational Activities in Pacific City
Pacific City is a fairly small town, but that is not to say that there isn't anything to do. Spending time at the beautiful beach is what most people come here for, but with that said, there are still a few other events and activities to go to as follows. 
The Pacific City Dory Days Festival
This festival brings everyone together once a year to celebrate the historic dory fleet that departs from the beach in Pacific City. The festival just doesn't occur in one location either! You can enjoy a tasty fish fry at Cape Kiwanda or you can enjoy the Artisan Fair in downtown Pacific City. The town always has a schedule posted of different events available during the Dory Days Festival so you can pick and choose which activity to partake in! It's simply a classic, old-fashioned way of having fun with your favorite people in your favorite town.
Cape Kiwanda is one of the three capes in the infamous Three Capes Scenic Route that starts in Pacific City and stretches for 40 miles. Cape Kiwanda is one of the main tourist attractions in Pacific City as it offers incredible views of Haystack Rock, the natural wildlife and the mesmerizing crashing of waves against the ocean rocks. Many folks enjoy visiting the park to have picnics, take long strolls, fly kites or even participate in hang gliding.
The Economics in Pacific City
As with any move consideration, it's crucial to investigate the economy and job market in the area you wish to relocate to. After all, everyone has to work and pay taxes. Are you trying to determine the cost of living in Pacific City? Don't worry! I have already done the research for you. Check out the statistics and economical data I have collected below:
The cost of living in Pacific City is 106.3. Since this is rated on a 100 scale, this means the cost of living is higher than the U.S. average of 100. However, this should not be a surprise since we have already established that Pacific City is mostly a retirement and tourist town.
The sales tax for Pacific City is a nice 0.0%. Why? The state of Oregon does not impose a sales tax on its residents. Instead, it imposes a higher income tax to make up for the lack of sales tax. I have that percentage listed next. (And in case you are curious, the U.S. average sales tax is 6.2%.)
The income tax for Pacific City is 9.0%. The U.S. average income tax is 4.6%. Now, before you get in a tizzy, let me remind you that Pacific City has NO sales tax and it compensates for this through the extra income tax. The residents enjoy purchasing items that sell for the actual ticket price.
The Most Popular Job Market Occupations based on Population:
Professional and technical services employ 23.8% of the population.

Retail trades employ 23.8% of the population.
Agriculture, forestry, hunting and fishing services employ 12.2% of the population.
Real estate services employ 11.6% of the population.
Healthcare services employ 10.2% of the population.
The History of Pacific City
It was 1893 when Thomas Malaney first created what is now known as Pacific City. Only, in those days, he named the new town, "Ocean Park". Ocean Park was positioned on the other side of the river from the town of Woods. However, this location of Ocean Park did not last long when, a year later, it was destroyed by a flood. When this happened, Mr. Malaney repositioned the town lots to higher ground. It was at the new location where he built the once-popular Edmundes Hotel, which was originally called the Sea View Hotel, in 1895. He envisioned the town earning most of its income from vacationers yearning to see the ocean for the first time. And so, the town became a frequent place for visitors who had traveled the long Oregon Trail in search of their first ocean view.
Current day Ferry Street was then lined with flat, wooden planks for the safe travel of automobiles. Can you imagine that? Before the days of pavement and asphalt, wooden planks were used. (In places like New England and Europe, cobblestone streets were used to line streets instead of the Old West method of wooden planks.)
In 1909, the town changed its name from Ocean Park to Pacific City since there was another town in Washington State that also donned the name, "Ocean Park".
In addition to earning revenue from tourism, Pacific City was also known for its plentiful salmon supply. In fact, the Dory Days Festival celebrates this history every year. Unfortunately, by 1926, the result of overfishing was imminent as the bay no longer had salmon in its waters. The town also ceased at being a tourist mainstay when The Great Depression hit the United States. Thus, these events prevented Pacific City from becoming a large, bustling city and contributed to its small town charm that we know of today.
I wouldn't have it any other way.
Real Estate in Pacific City
Considering that 11.6% of Pacific City's population are employed in the real estate sector, it's safe to say that there are some true deals available to eager home seekers. While you can purchase a large home for nearly a million dollars (if you have that much change), you can also purchase the standard two or three bedroom homes for a decent price.
The median home cost in Pacific City is $341,500. The U.S. median home cost is approximately $231,200. That's not too bad considering the jaw-dropping location of Pacific City! The homes in Pacific City are relatively newer than the average home age in the U.S. In Pacific City, the median home age is only 25 years! Whereas the U.S. median home age is 40 years. In my opinion, that's a worthwhile investment!
Most people are homeowners in Pacific City; however, there are a few renters who live in the area. They make up approximately 1.7% of the population.
Be sure to also read our Bend Oregon Real Estate Guide.
We Look Forward to Seeing You in Pacific City!
Now that you've been given the brief overview of the lovely town of Pacific City, what do you say? Are you ready for that move? Spend the day in Pacific City and think about it more. You'll meet friendly people and make new friends. Pacific City, Oregon has so much to offer!
While the Oregon coastline is rural compared to other coastlines in the United States, more people are moving to the area.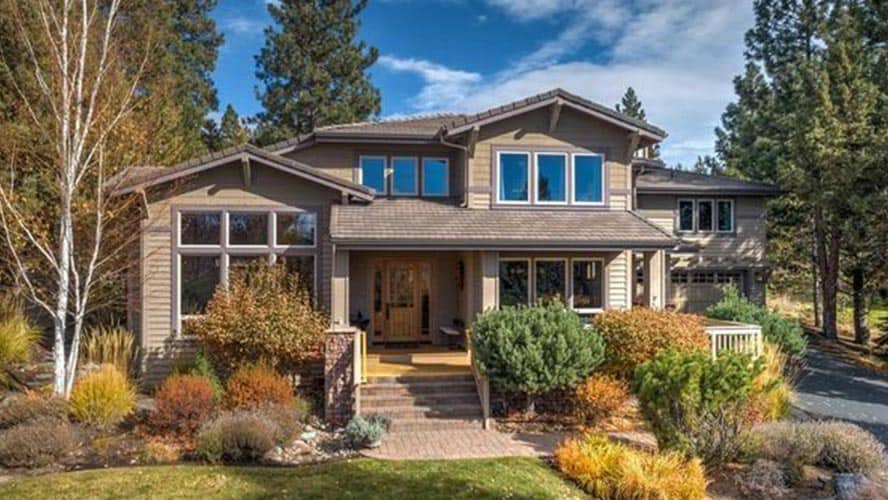 Many people visit Central Oregon every year and fall in love with its spectacular views and acres of untouched land.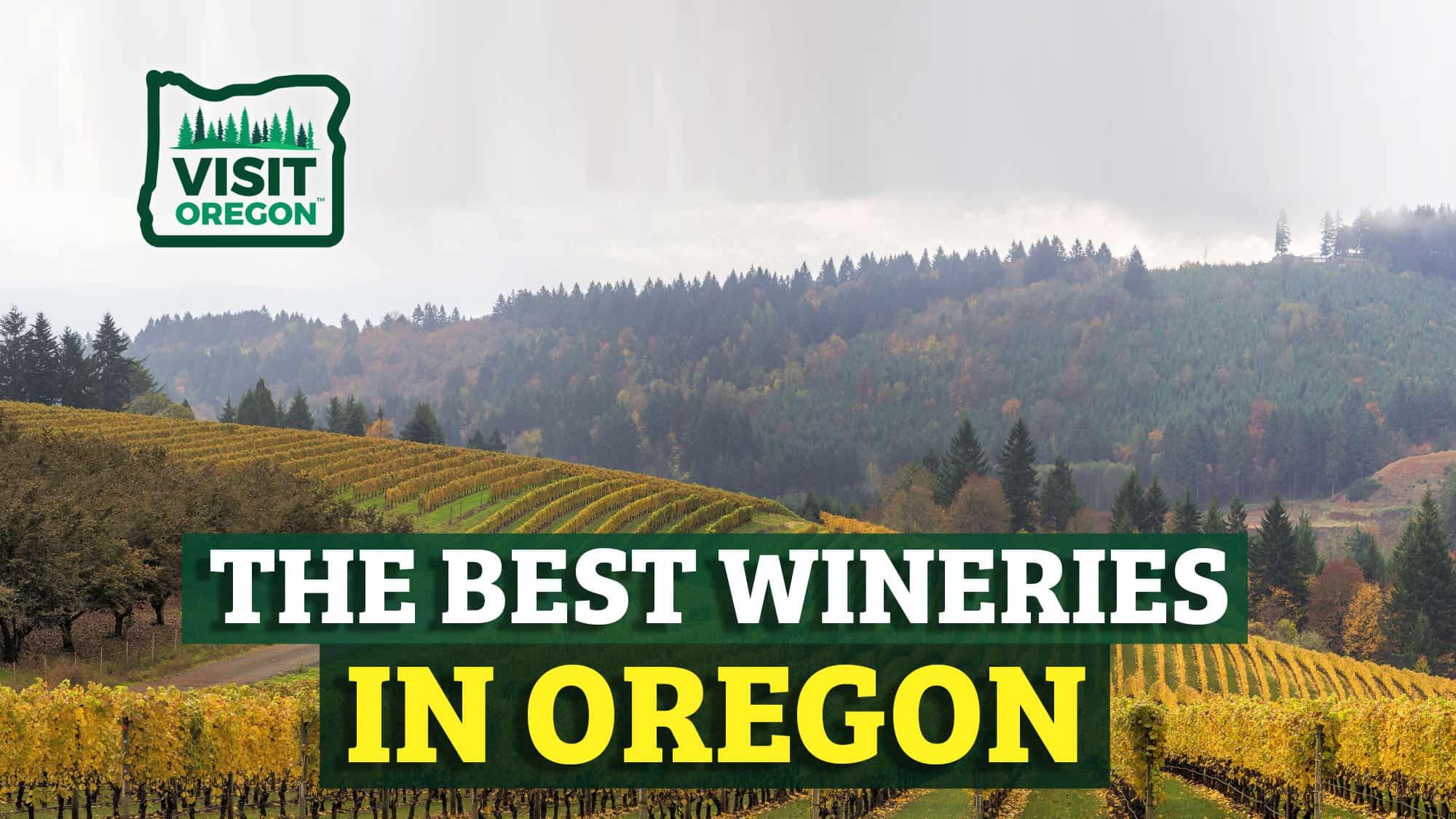 The Top 10 Best Wineries In Oregon
I don't know about you, but when I used to think about Oregon, I imagined Haystack Rock…
Top 10 Things To Do On The Oregon Coast
When visiting the Oregon Coast, I never ask the question, "What should I do while I am here?…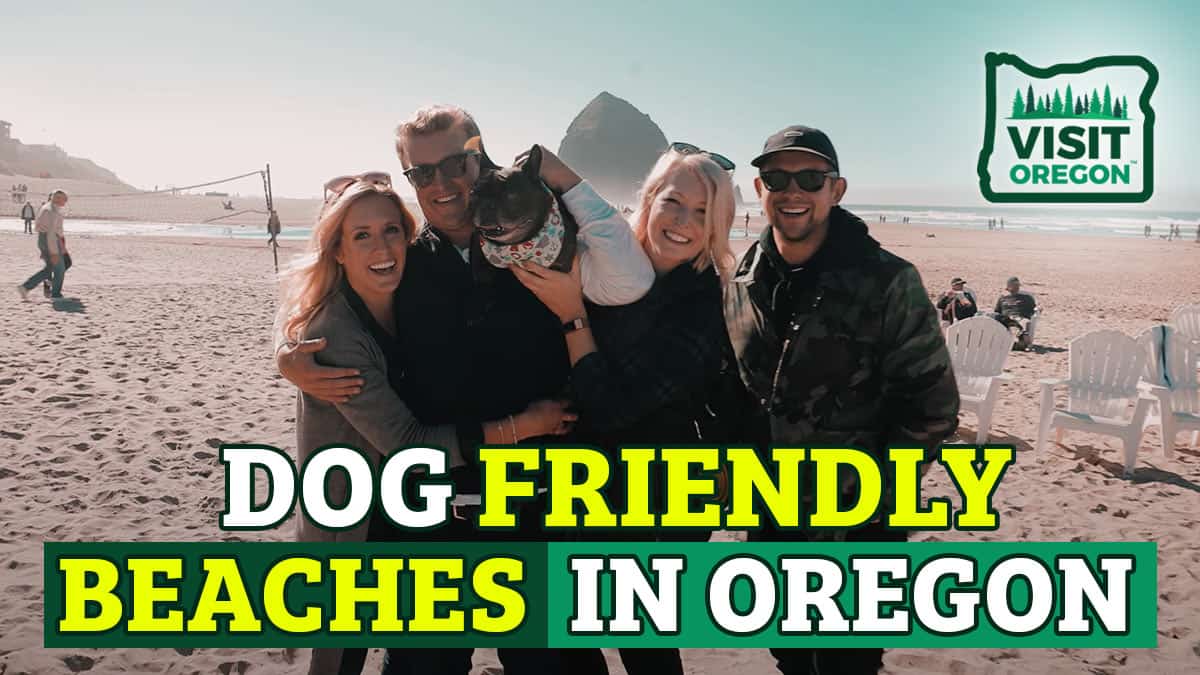 Top 12 Dog Friendly Beaches In Oregon
The coastal side of Oregon offers you and your pup over 350 miles of beachy bliss, gorgeous oceanic…
Top 10 Fun Things To Do in Seaside Oregon
If you're looking to make the move to Seaside, you'll be happy to know there is plenty to do…