Prineville has a classic hometown charm that is contagious to anyone who visits. Have you ever watched a wholesome family movie that is set in some fiction town and it strikes you in all the feels? You know what I'm talking about: a warm, cozy town that welcomes everyone and mesmerizes folks with good, down-to-earth attitudes.
Prineville is that town.
Fortunately, Prineville is not a fictional town in which we can only visit on the television screen from time to time: It is real life.
Furthermore, Prineville is Central Oregon's oldest town. This means that their friendliness, kindness, hard work, and made-from-scratch meals are NOT anything new. It's this Central Oregonian town's way of life.
Can you picture yourself living a simpler life in the high desert region? Where fantastic adventures are endless, the sights are remarkable and the people are warm and welcoming. I don't know about you, but I sure can! If you're reading this, let's assume you're planning a move to Prineville. I want to share with you all the facts and details about this charming Oregonian town should you decide to pack up everything and. . .actually move there!
Where is Prineville, Oregon?
If you're a geography guru and have never heard of Prineville, Oregon before, don't worry. 
"Prineville is a great place to really experience all 4 seasons." – Recent Visitor
Prineville is located in the central portion of the state. It's approximately 153 miles southeast of Portland (2 hours and 57 minute drive) and has an elevation of 2,868 feet. If you fly into Portland and rent a car, you will have a beautiful drive up past Mt. Hood on Highway 26 and then down through places like the Kahneeta hot springs.  

The Population of Prineville
The population of Prineville is approximately 10,000 residents. The U.S. Census Bureau predicts that the 2020 population will be around 11,000 residents. While this is a small town, to the local residents in the high desert region, this is considered to be a city. Oregon still has many wide open spaces with very few people and particularly in this portion of the state.
The 2020 growth rate is 2.77%. This means that the town is growing, but it is not expected to explode into urban development. If you're wanting a nice, quiet town to live your life in, Prineville is expected to stay that way.
Interestingly, it's ranked as the 49th largest town in the state. In other words, it's a small town and as previously mentioned, it won't turn into a large city five years down the road.
Perhaps this is overkill, but I find it intriguing. Prineville is ranked countrywide as the 2,911th largest city. Not that it really matters, but hey, you can walk around town proudly because you know your facts! Just be sure to adjust the numbers slightly should you and your family move to Prineville. Why? Well, because you will be an addition to the population stats! Now that we have had a laugh, let's move on.
Prineville and Neighboring Towns
Prineville is located in the central portion of Oregon in the county of Crook. It is actually in the northwestern corner of Crook County and sits close to other cities in nearby Deschutes County.
I have a few of the neighboring cities and towns listed below along with their distance from Prineville:
Cities and Towns near Prineville:
It's important to understand and know your surroundings before moving to a new area. While there are certainly many adventures to be had in Oregon, be aware of what is around you. I know that Portland and The Dalles are not close cities, but they're significant Oregonian cities. Everyone should know where the larger cities are when they reside in smaller cities and towns. For example, if you desire to take a flight from Oregon, Portland has only one of the state's two international airports. Many people drive from central and eastern Oregon just to catch a flight out of there. And for obvious reasons, it's also nice to know the whereabouts of the largest cities for healthcare, entertainment, and employment purposes.
Geographical Landscape and Climate for Prineville
Prineville resides in the high desert plateau region in Central Oregon. In fact, it is the only incorporated town in Crook County!
Geographically speaking, the town is situated on the Crooked River which flows into the beautiful Ochoco Creek. This is referred to as the Crooked River Caldera. In case you didn't know, a caldera is the crater of an old volcano. Don't worry though; the volcano has been extinct for thousands of years. However, back in the day, lava flowed through the area and formed much of the town's current day sights such as the Barnes Butte. This geographical beauty resides in the city limits and offers residents and visitors quite the view!
As far as the climate is concerned, Prineville's climate is classified as cool semi-arid. This follows the pattern for most high desert climates with cooler nights, warmer days and little precipitation. Don't let the warm summertime temperatures fool you! A typical summer night is known for temperatures dropping as low as 40 degrees Fahrenheit. I recommend keeping a jacket in your vehicle at all times for this reason alone.
The winter temperatures can plummet as low as zero degrees Fahrenheit at night. And if you're concerned about snowfall averages in the winter, you can expect to receive approximately 20 to 24 inches of snow yearly.
"Walton Lake, Ochoco National Forest" by Forest Service Pacific Northwest Region is licensed under CC PDM 1.0
Recreational Activities in Prineville
A.R. Bowman Memorial Museum
The A.R. Bowman Memorial Museum is a popular tourist attraction in the heart of Prineville. Set in the historic Crook County Bank Building, it shares and displays the town's local history. The building is also listed on the National Register of Historic Places!
Prineville has a wonderful history of farming, logging and mining. In fact, during the 1940's, Barnes Butte was the site for mercury mining. It was a nice money-maker until the discovery of mercury toxins emerged and damaged Prineville's market for it.
Stein's Pillar
Located on Mill Creek Road Stein's Pillar is a magnificent geographical sight for all of Crook County. Stein's Pillar is a 350 monolith rock composed of historic welded tuff. According to geologists and researchers, it was formed an astounding 40 million years ago! Many people enjoy taking the trail that climbs to the base of this remarkable sight. Be prepared: The trail is two miles there and back with a consistent incline through forest growth, brush, ridges and colorful meadows. Some people prefer to hike it while others ride their bikes. Regardless of your mode of transportation, it is well worth the visit.
Ochoco National Forest
For the adventurer, Ochoco National Forest is a must-see! Prineville is the ticket to Ochoco National Forest. Here, you have access to thousands of acres of forest, meadows, rock formations, lakes and rivers. If you enjoy fishing, hiking or photography, this is THE place for you. I highly recommend exploring this if you're in Prineville!
The Economics In Prineville
Hopefully by now, you are seriously considering a move to the rustic town of Prineville. If that's the case, it's imperative that you have a clear understanding of the economics in Prineville. What jobs are available? What is the median household income? What are the tax rates? What is the unemployment rate? We will check it out below!
Job Market Details
The most popular job market in Prineville is the healthcare industry with over 16% of the population employed in that sector. The second most popular job market in Prineville is the retail trade with 15% of the population employed in that sector.
Median Household Income
The median household income for residents of Prineville is $29,000. This is significantly below the U.S. average of $52,000. However, it's important to note that some residents travel to Bend and other nearby cities for higher paying employment opportunities.
Tax Rates
The sales tax for Prineville is a nice 0.0%. This is true for all of Oregon as the state does not impose a sales tax.

The income tax for Prineville is quite elevated at 9.0%. The US average is 4.6%. This means that the state compensates the lack in sales tax through the income tax.
Unemployment Rate
The current unemployment rate in Prineville is 5.4%. This is slightly higher than the U.S. average; however, it's not bad either!
The History of Prineville
Prineville was founded by Monroe Hodges in 1870. The town was named after its first store owner, France Barney Prine. The town's early stores were built from logs and were practically log cabins.
The town slowly built itself through logging, farming and mining. In 1921, Prineville residents successfully constructed the first dam from irrigation of the Ochoco Creek. However, in 1956, a larger dam was constructed on the Crooked River called the Bowman Dam.
And as previously mentioned, workers used to mine mercury from the town's Barnes Butte during the 1940's.
Real Estate and Relocation Considerations in Prineville
Homes in Prineville's real estate are very affordable in comparison to the rest of the state. Let's take a quick look at some of the real estate statistics.
The median home cost in the town is approximately $222,000. In further good news, home appreciation in Prineville has climbed to 6.7%. This is a great time to invest in the town's real estate market!
As far as renting a home in Prineville, approximately 45% of the population rents homes.
Neighborhoods In Prineville
Moving to Prineville can be a big decision for many, especially families. It is always good to research the different areas and neighborhoods before you make any kid of move. We are here to help with that process.
To the right is a complete map of the different neighborhoods and their locations in Prineville.
Below is a list of the different neighborhoods in Prineville. Each neighborhood has a link to a page further talking about it.
Prineville Neighborhoods:
We Look Forward to Seeing You in Prineville!
Now that you've been given the brief overview of the lovely town of Prineville, what do you say? Are you ready for that move? Spend the day in Prineville and think about it more. You'll meet friendly people and make new friends. Prineville, Oregon has so much to offer!
While the Oregon coastline is rural compared to other coastlines in the United States, more people are moving to the area.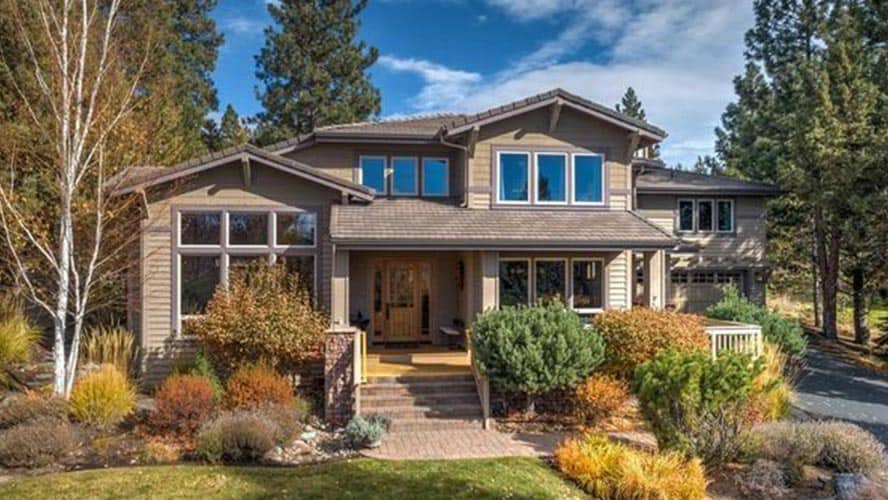 Many people visit Central Oregon every year and fall in love with its spectacular views and acres of untouched land.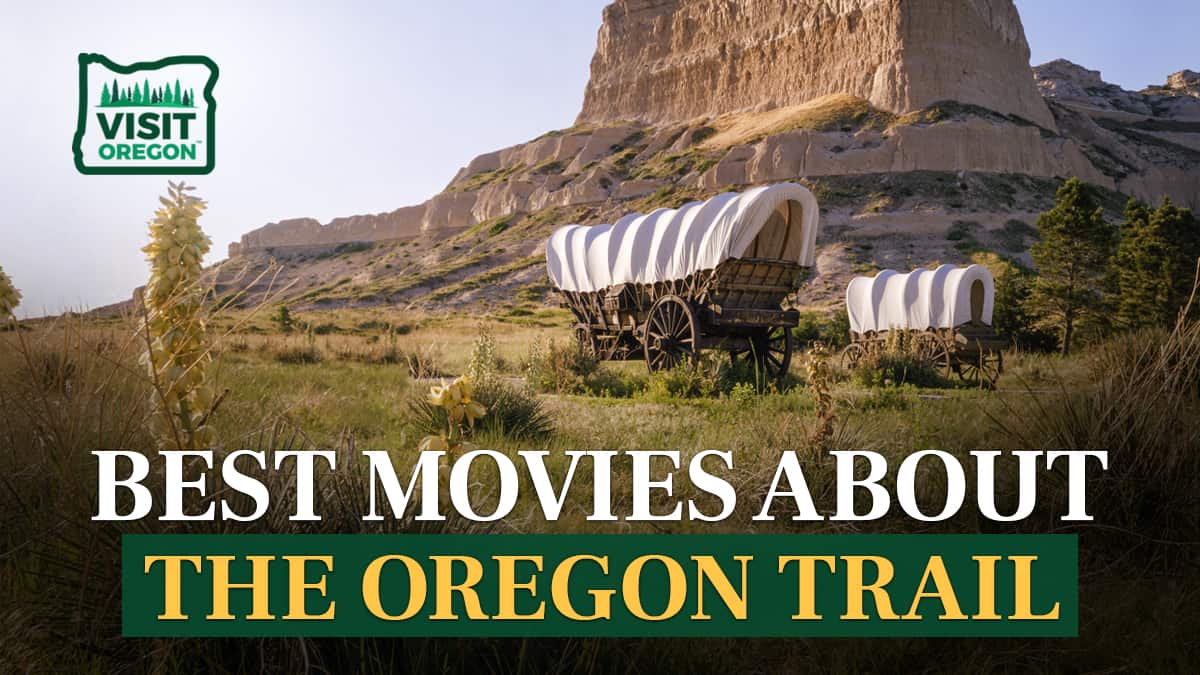 The Oregon Trail is one of the most iconic routes of American history. Many pioneers
Read More »