Ah, I can see it now: The inviting, wrought iron, overhang sign that arches over the street downtown and reads, "Redmond". The golden letters stand out boldly against the contrasting black iron. On either side of the street stand the historical, early 20th century buildings that first became Redmond. I can now smell the fresh, clean Oregon air at the thought of it.
Redmond is a cozy Mayberry town in the central portion of the Beaver State. The first time you visit this charming city, you will never want to leave it. People greet you as you pass them on the street while others smile or simply wave. It's a friendly, beautiful and growing community in the high desert plateau region of Oregon. If you're considering a move to Redmond and wish to know more about this pleasant town, please continue to read. I will share with you everything you need to know about Redmond in order to make preparations for that big move. I will cover important information such as the population, geography, climate, recreation, economics, history and real estate of Redmond. Let's get started, shall we?
Where is Redmond, Oregon?
If you're a geography guru and have never heard of Redmond, Oregon before, don't worry. 
"Wheeler is a hidden town on the norther Oregon coast we enjoy stopping at. Beautiful views!" – Recent Visitor
Redmond is in central Oregon. It's approximately 18 miles north of Bend (25 minute drive) and has an elevation of 3,000 feet. 
The Population of Redmond
Redmond has a population of approximately 29,000 residents. In Oregon terms, this is a city. However, the rest of the country would likely view this as a town. (Especially if you're from the East or Los Angeles area.)
Interestingly, over 52% of Redmond's population has evolved over the last ten years. This has nothing to do with marketing and everything to do with visitors finding this charming little town and not wanting to leave!
This growing trend is expected to continue as future projections predict an increase of 8,000 new families over the next two decades. Could you be included in one of those projections?
The town population is young overall with a median age of only 34 years. Many young people enjoy the convenience of town life with so many countryside adventures nearby. It's not a surprise that Redmond consists largely of a young population.
Wheeler's Geographic Location and Neighboring Towns
Redmond is located in the top eastern corner of Deschutes County. The town has many neighboring cities and communities nearby. I have a few of them listed below:
Cities and Towns near Redmond:
Bend – 17 miles SW
Sisters – 19.5 miles W
Prineville – 19 miles E
Terrebonne – 6 miles N
Madras – 26 miles N
Black Butte Ranch – 28 miles W
Springfield – 121 miles W
Eugene – 126 miles W
Portland – 152 miles NW
I have learned that folks who are new to Oregon like to know the distance to Portland and some of the other greater cities. For starters, Portland has one of the state's two international airports. Secondly, the larger cities often have what the smaller cities do not have in terms of specific careers, entertainment venues and healthcare opportunities.
Geographical Landscape and Climate for Redmond
Redmond sits in Oregon's high desert plateau region on the eastern side of the beautiful Cascade Mountain Range. Even better? The tall, white peaks of the Cascade Mountains stand boldly as the geographical backdrop to the town.
Since Redmond resides in the high desert plateau region, it has the usual high desert climate which consists of clear, sunny days, chilly nights, little rainfall and some winter snow. The annual rainfall measurements are typically between 8 to 10 inches whereas the annual snowfall measurements are typically between 20 to 24 inches.
As for temperatures, you will often see average winter daytime highs of 10 degrees Fahrenheit to 40 degrees Fahrenheit. The nightly winter temperatures can plummet as low as zero degrees Fahrenheit. If you're from the warmer states, you will definitely want to invest in warm clothing! The summer time temperatures are quite comfortable with the average highs looming around 75 degrees Fahrenheit and the average lows hovering between 40 to 60 degrees Fahrenheit.
Redmond is also 3,077 feet above sea level. In my travels, one of the more important factors to know beforehand is the elevation above sea level. For folks with health issues such as lung disease or heart disease, the change in elevation may cause temporary symptoms until they have adapted to the change.
The Recreational Opportunities in Redmond
When it comes to recreational activities in Redmond, there are endless possibilities available! I won't be able to highlight EVERYTHING you can do in this lovely part of the state, but I can certainly highlight a great variety. As I had mentioned earlier, the overall population of Redmond is young due to the high amount of adventures to be enjoyed. Let's take a look at a few of them.
*Dry Canyon
Dry Canyon is a large park that sits in the center of Redmond. This spectacular place has natural sights which are protected by the government. It has a 4 mile paved trail that curls its way through some of Oregon's most beautiful natural sights in the high desert: canyon walls sculpted by ancient volcanoes.
*The Radlands
Officially known as the Northeast Redmond Trail Complex, this location offers bike trails unlike any other you will have ever experienced. The sights to see are impeccable and good for the soul. You may find that some trails are easier than others. Regardless, the high desert views are WORTH EVERY MINUTE. Breathe in the fresh air, soak up the warm sunshine and enjoy the colors that surround you. This is a must-see.
Now that you're seriously considering a move to the refreshing, high desert town of Redmond, let's talk economics. It's important for you to understand how people earn a living in Redmond, how much they earn and the cost of living. These basic statistics will give you an idea of the economical health of Redmond.
Job Market Details
Redmond is a medium-sized city with a heavy feel for the country. It also has a healthy job market! The largest job sectors in the city are healthcare services, educational services, retail services and business services. In the last ten years, however, the professional business services have been the job sector with the fastest growth.
Job Industry
Ironically, the law enforcement sector pays the highest income with an average annual salary of $70,000. The financial, engineering, architecture and business careers pay the second highest annual salaries of approximately $52,000.
Median Household Income
The median household income for Redmond, Oregon is $37,000.
The per capita income is $17,000.
Tax Rates
Listed below are the tax rates for Redmond, Oregon:
Sales Tax Rate: There is NOT a sales tax rate in Redmond. (The state of Oregon does not impose a sales tax on its residents.)

Income Tax Rate: 9.0%.
Unemployment Rate
The unemployment rate for Redmond is currently at 4.7%. This is slightly higher than the U.S. average of 3.7%.
The Cost of Living
The cost of living in Redmond is 106.7 on a 100 scale. That's 6.7% higher than the U.S. average cost of living.
Much like the rest of Oregon, Redmond has a rich history. In fact, it has so much history that I cannot include it all in this small section. Despite that, the origins of Redmond are intriguing, and I am delighted to share a snippet of it with you.
Redmond was born at the end of the 19th century when pioneers, railroad companies and businessmen settled down in the area. Its name came from two school teachers, Frank and Josephine Redmond who had camped out near the current downtown area in 1904. Bit by bit, the pioneers created irrigation systems, farms, homesteads, shops, railroad and more.
Redmond was officially incorporated in 1910 with a meager population of only 216 people. The voting precinct only had 101 registered voters during that first year. The voters were mostly republican. Intriguingly, women were allowed to vote for the first time in Redmond in 1912. This is eight years prior to the famous 1920 amendment that allowed all women in the United States to cast a vote.
As the town continued to grow through modernization and infrastructural implications, it had over 1,000 people in 1930. For those days in Oregon, that was a healthy population. Redmond became intricately involved in the roadway travel to The Dalles as they literally helped paved the way. The town of Redmond has a long history of hard workers, fair practices and friendly faces.
Redmond has a healthy real estate market. The homes are not overly priced in comparison to the U.S. average home prices AND the single-family properties have more privacy than the average. For a standard three bedroom and two bathroom house in Redmond, the average home price is $307,000.
Even better? Houses are still new out there! The average age of a typical house in Redmond is only 21 years. Let's not forget that there's also PLENTY of land to be bought where you can build your own house as well. Your choices are not limited in Redmond.
As far as renting homes are concerned, about 42% of the city's population rents their home. Redmond offers both apartments and single-family houses for rent. Although, since 42% of the city's residents are already renting, there's only 1.4% of rental homes available.
Now you can plan your trip to Redmond with ease!
Hopefully you're as excited as I am about your interest in this charming Oregonian town! In Redmond, you get to enjoy the benefits of an old town feel, spectacular views, a 4 season climate, and a short distance to Bend.
We Look Forward to Seeing You in Redmond!
Now that you've been given the brief overview of the lovely town of Redmond, what do you say? Are you ready for that move? Spend the day in Redmond and think about it more. You'll meet friendly people and make new friends. Redmond, Oregon has so much to offer!
While the Oregon coastline is rural compared to other coastlines in the United States, more people are moving to the area.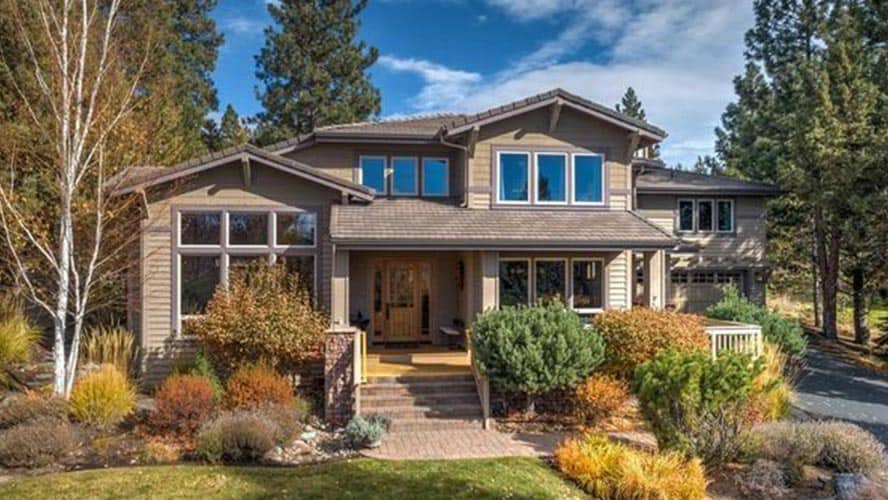 Many people visit Central Oregon every year and fall in love with its spectacular views and acres of untouched land.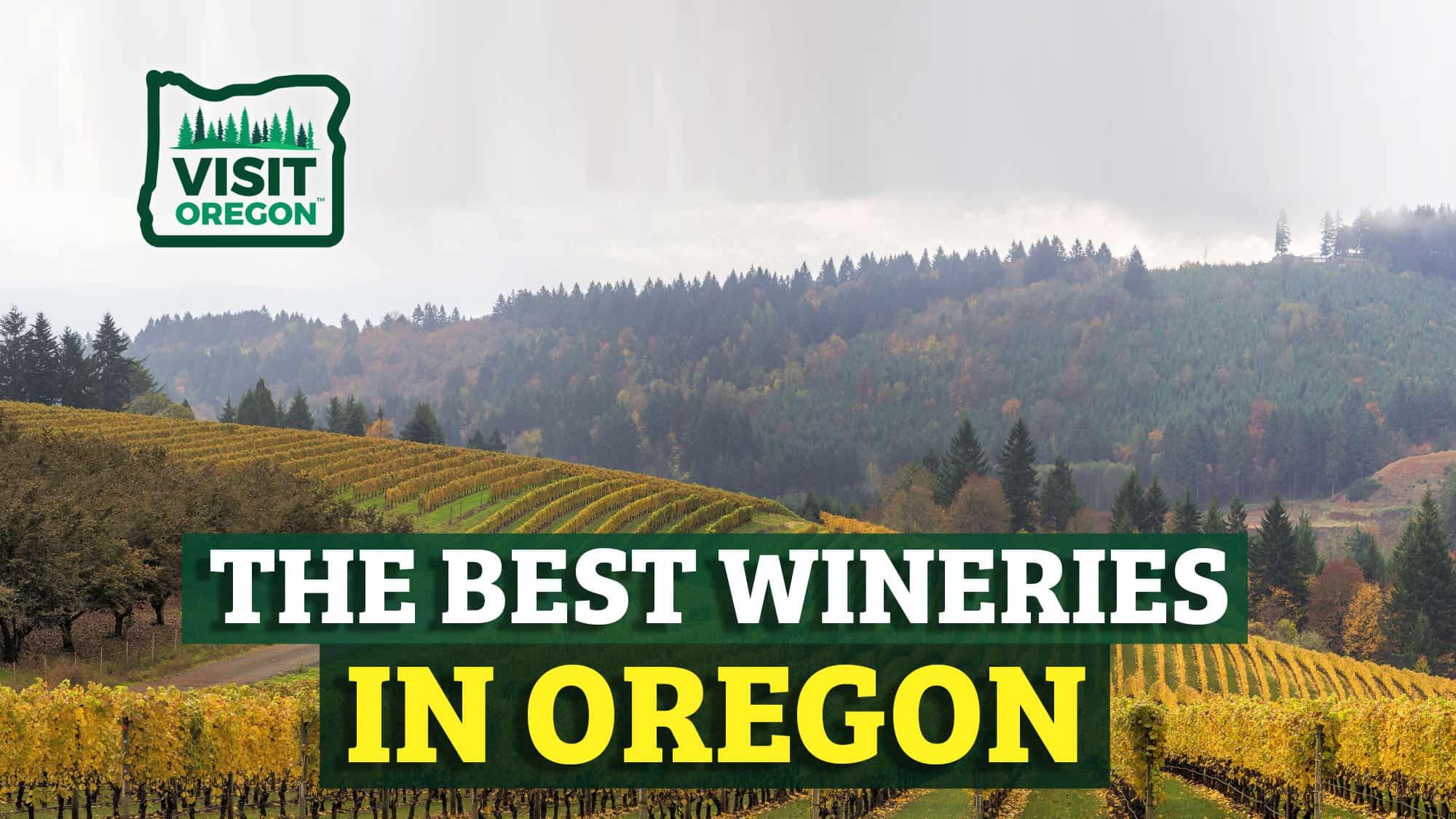 The Top 10 Best Wineries In Oregon
I don't know about you, but when I used to think about Oregon, I imagined Haystack Rock…
Top 10 Things To Do On The Oregon Coast
When visiting the Oregon Coast, I never ask the question, "What should I do while I am here?…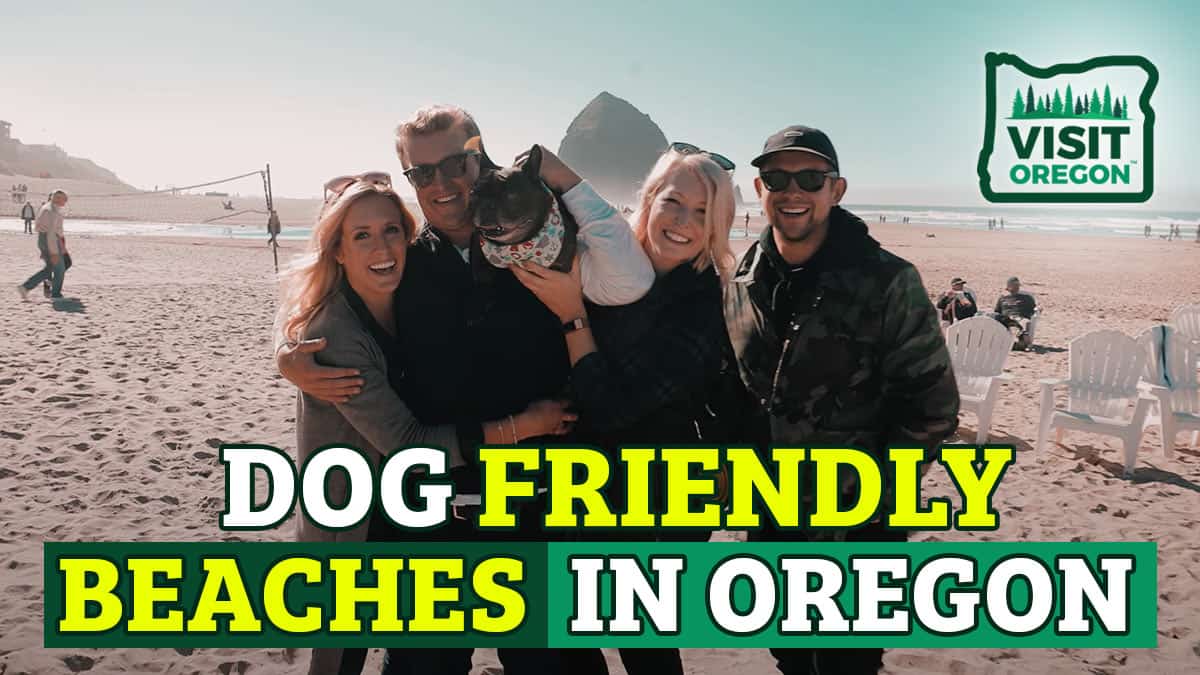 Top 12 Dog Friendly Beaches In Oregon
The coastal side of Oregon offers you and your pup over 350 miles of beachy bliss, gorgeous oceanic…
Top 10 Fun Things To Do in Seaside Oregon
If you're looking to make the move to Seaside, you'll be happy to know there is plenty to do…