Welcome to Seaside, Oregon! Where beach living is no longer a dream.
If you are reading this, I imagine you are longing for a change in scenery. Perhaps you are searching for a fresh, new start, or you are determined to bring fulfillment to a lifelong dream, or you desire to retire in a calm, picturesque, and serene beach town. May I just say this: Welcome not only to Seaside but welcome to the beginning of a new chapter!
Seaside is more than just a quiet beach town; it's a special place where you can rest in privacy while soaking up the undeniable beauty surrounding you. Many newcomers find more than just Seaside when they move to Seaside; they find themselves. Yes, you read that correctly. They find themselves.
Imagine yourself living everyday life where you can enjoy long strolls along the seaside promenade. The sandy beaches and crashing waves beckon your attention every morning you emerge from your sleeping stupor. Fun activities and endless opportunities greet you at every corner with razor clamming, biking, hiking, fishing, and kite flying. And let's not leave out the shopping opportunities! Downtown Seaside offers fun shops and restaurants where plenty of laughs can be had and much joy can be found.
So why not Seaside?
I don't know about you, but I couldn't say, "No". Let's take a look at everyday life in Seaside so you can formulate your plan to make that big move to the gorgeous state of Oregon. I will go over the details on population, neighboring towns, geography, climate, recreational activities, economics, history, and real estate. Pull out your pen and paper so you can start making those plans!
Where is Seaside, Oregon?
If you're a geography guru and have never heard of Seaside, Oregon before, don't worry. 
"Seaside is one of the most family friendly towns on the Oregon coast. The beach is gorgeous!" – Recent Visitor
Seaside is located on the northern western portion of the Oregon coast. It's approximately 92 miles west of the Portland airport (1 hours and 48 minute drive) and has a whopping elevation of 17 feet. If you fly into Portland and rent a car, you will have a beautiful drive through Portland and over the coastal range on Highway 26 on your way to the beach.  
The Population of Seaside
Before you move anywhere, it is always a great idea to have an understanding of the area's population, right? Of course! If you desire to have a simpler life, then moving to a big city is not the best plan. If you desire to move to a bustling city, then moving to a small town is not feasible, either. So let's take a look at some population statistics for the beach town of Seaside, Oregon.
Seaside is most often considered as a medium-sized town with an approximate population of 6,600 residents. You can expect roughly 1,678 people per square mile in Seaside. In my opinion, this is the perfect sized town for a simpler living while not feeling completely alone and isolated as you would with life in the rural countryside. You are free from the hustle and bustle of a large city yet have plenty of neighbors and friends nearby.
As for the average age group in Seaside, the average age there is 44 years. To offer comparison, the average age in the United States is 37 years.
Listed below are more basic statistics on families in the town of Seaside:
47% of the population is married.

14% of the population is divorced.
30% of the population is married with children.
15% of the population is single with children.
Seaside and Neighboring Towns
Whenever I travel somewhere new, I enjoy studying the map to see the neighboring towns. Let's face it: In real life, we often have to travel to nearby towns and cities to accomplish daily tasks. Unless you live somewhere like New York City, Chicago, or Los Angeles, you don't always have everything you need in one town.
So, I have compiled a small list of a few nearby towns and cities to Seaside. You may already be familiar with some of them! However, please note that this is not an exhaustive list. I'm only listing a few to get you started. Take a look at the nearby towns below:
Cities and Towns near Seaside:
Cannon Beach, Oregon: 12 miles SW of Seaside.
Astoria, Oregon: 14 miles NE of Seaside.
Manzanita, Oregon: 16 miles SW of Seaside.
Warrenton, Oregon: 16.5 miles NW of Seaside.
Nehalem, Oregon: 17 miles SW of Seaside.
Wheeler, Oregon: 18.5 miles SW of Seaside.
Hammond, Oregon: 21.5 miles NW of Seaside.
Clatskanie, Oregon: 22.7 miles NE of Seaside.
Vernonia, Oregon: 23 miles SE of Seaside.
Rockaway Beach, Oregon: 23 miles SW of Seaside.
Bay City, Oregon: 24 miles SW of Seaside.
Rosburg, Washington: 26 miles NE of Seaside.
Again, this is not a full or exhaustive list of every single nearby town and city to Seaside, Oregon, but it gets you started!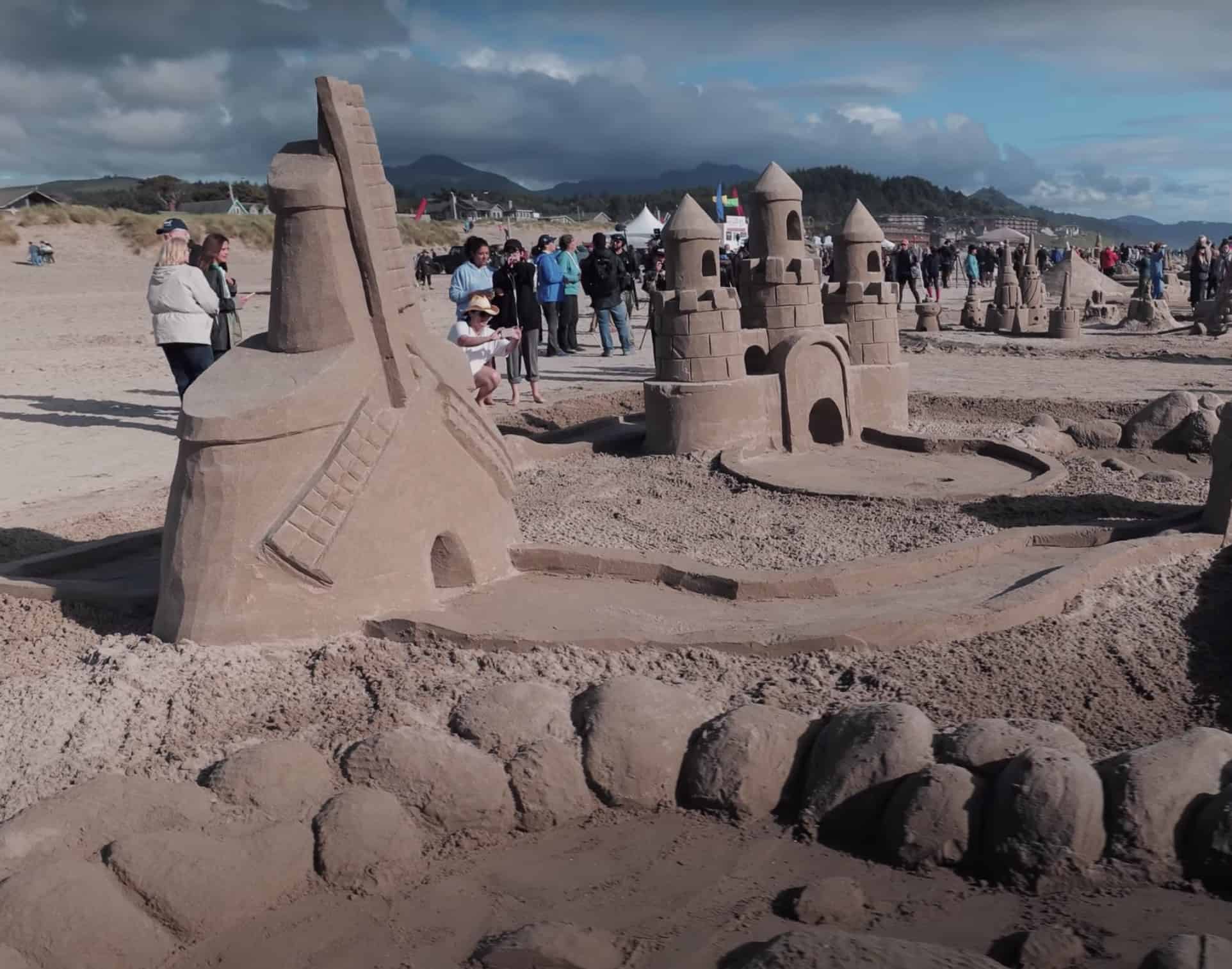 Geographical Landscape and Climate for Seaside
Seaside, geographically, exists by its namesake: the sea. Nestled on the edge of the Pacific Ocean, the town of Seaside is on the southern side of the Clatsop Plains. The Necanicum River flows through the center of the town until it pours into the Pacific Ocean. The famous Tillamook Head looms over the south side of the town. The beaches of Seaside are soft and sandy and provide an excellent home for millions of razor clams. In fact, the abundance of razor clams are the main attraction for visitors throughout the year!
Since Seaside is located in the northwestern corner of the state, it has the classic Pacific Northwest climate also known as an "oceanic climate". This means that the winters are wet and rainy while the summers are mild and cool. August carries the warmest temperatures with an average of 68 degrees Fahrenheit. However, don't rule out a late summer heatwave in September! Believe it or not, Seaside has occasionally seen temperatures soar up to 95 degrees Fahrenheit!
Interestingly, Seaside is also a part of the Tsunami Inundation Zone. Due to this, Seaside residents are asked to keep emergency supplies on hand just in case an earthquake and tsunami were to happen. Don't worry; this is very rare for Seaside!
The Recreational Activities in Seaside
Again, the activities listed here are NOT an exhaustive list! These are just a few unique activities in which you and your family can enjoy while living in Seaside. Check them out below!
Activities Include:
Take a stroll on the famous promenade.
If you love taking evening sunset strolls, visit Seaside's promenade. You will enjoy a 1.5-mile long seaside promenade where you have some of the Pacific Northwest's most beautiful sights before your very eyes. You can soak in the spectacular views of the ocean at sunset OR sunrise. Other breathtaking views include the forest-clothed Tillamook Head and the sandy dunes covered in thin beachgrass. It's completely free as well!
You can feed the seals!
Are you or any of your family members in love with marine animals? If so, you must check out the Seaside Aquarium! For more than 80 years, people have been visiting the Seaside Aquarium to feed the seals. And don't worry; the seals are so used to it that they expect it! To say they are spoiled is an understatement. It's a safe and fun activity for everyone in the family. If you aren't shy about touching chopped fish, then have it!
Go surfing in the best waters along the Pacific Northwest.
Seaside is unique in that its ocean waters provide the BEST surfing conditions. If you're new to surfing, rest assured that Seaside has plenty of surfing instructors! There are plenty of surf shops as well. If surfing is on your bucket list, Seaside is the best place to learn and surf. If you are a pro at surfing, enjoy the spectacular water conditions!
Now let's talk about a few business aspects of life in Seaside. I have compiled a small list of some basic economic statistics on Seaside: unemployment rate, tax rates, and average income.
Unemployment Rate in Seaside: 3.8%. This is nearly spot on to the U.S. average unemployment rate of 3.7%. This means that Seaside has jobs!
Tax Rates in Seaside:
Sales Tax: 0.0%.
This is awesome, right? The state of Oregon does not impose a sales tax on its residents!
Income Tax: 9.0%.
The income tax is higher than the U.S. average income tax because the state does not impose a sales tax. Obviously, you have to make up for it somewhere. However, the residents of Oregon enjoy knowing exactly what they will pay for their items when they get to the register!
Average Income: $27,127 a year. This is spot on with the U.S. average income a year.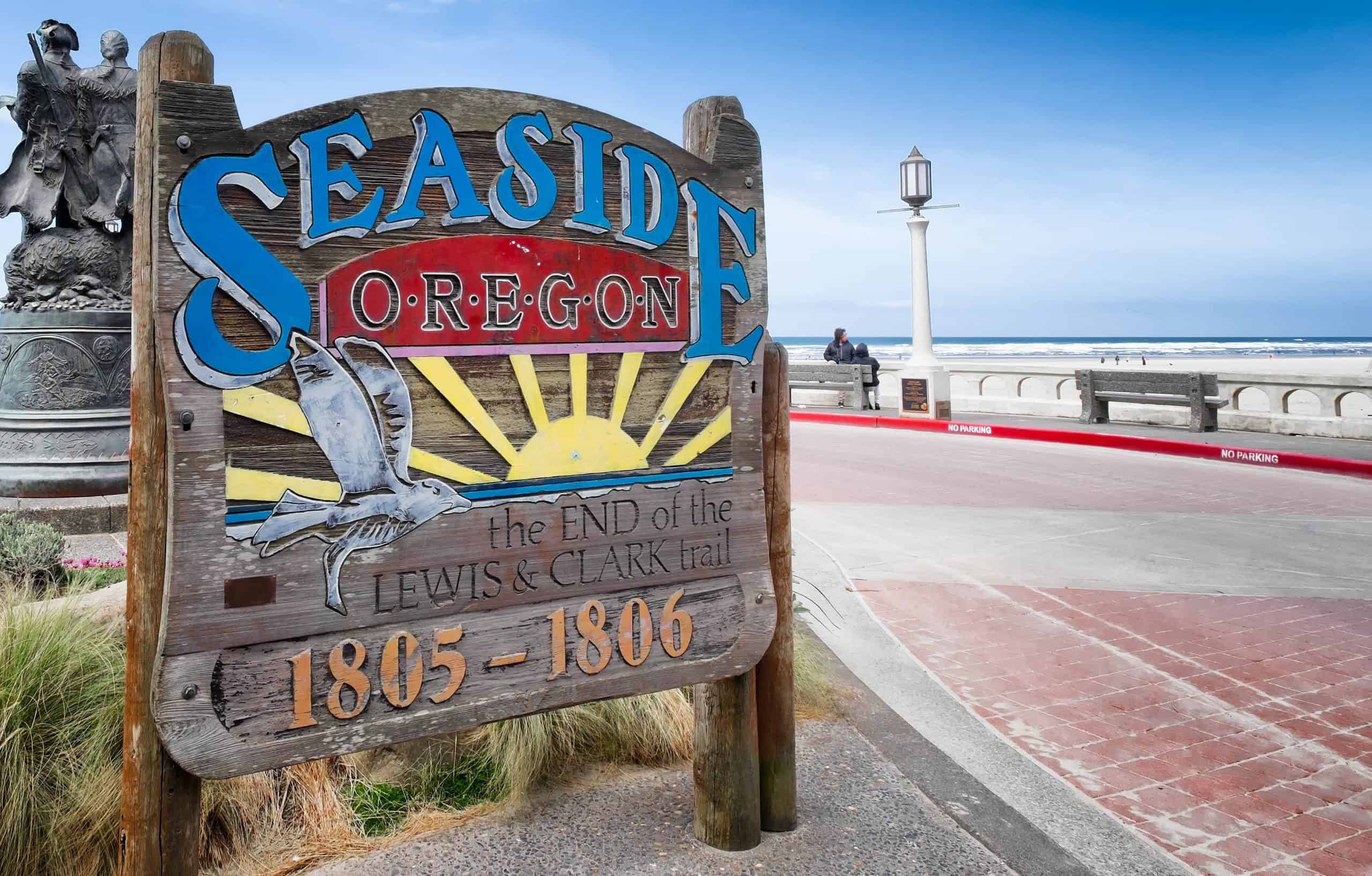 Seaside was incorporated in 1899; however, it existed long before that. The Clatsop Native Americans lived in the area when the Lewis and Clark Expedition first explored the region. When they arrived, several men from the expedition developed a salt cairn in Seaside. This became quite successful and helped usher in the development of Seaside.
By the end of the 1800s, people began to see the value in the oceanic views and pristine beaches and thus constructed beach cottages. This is how the construction of the "Prom" came about as more and more visitors toured the area.
Real Estate and Relocation Considerations in Seaside
The average home cost in Seaside is $299,000. This is on the lower side of real estate prices in comparison to other beach homes along the Oregon Coast. In my opinion, this is a real deal!
The average home age in Seaside is 46 years. These homes are not ancient by any means. Interestingly though, the rental market comprises a large portion of Seaside's real estate. Approximately 33.3% of Seaside's residents rent their homes instead of owning them. Should renting interest you more than purchasing, you can find an abundance of houses and apartments for rent in Seaside.
Regardless of your decision, you are guaranteed to have access to one of the most spectacular ocean views in the Pacific Northwest!
Explore Neighborhoods in
Seaside
Moving to Seaside can be a big decision for many, especially families. It is always good to research the different areas and neighborhoods before you make any kid of move. We are here to help with that process.
Below is a list of the different neighborhoods in Seaside. Each neighborhood has a link to a page further talking about it.
We Look Forward to Seeing You in Seaside!
Now that you've been given the brief overview of the lovely town of Seaside, what do you say? Are you ready for that move? Spend the day in Seaside and think about it more. You'll meet friendly people and make new friends. Seaside, Oregon has so much to offer!
While the Oregon coastline is rural compared to other coastlines in the United States, more people are moving to the area.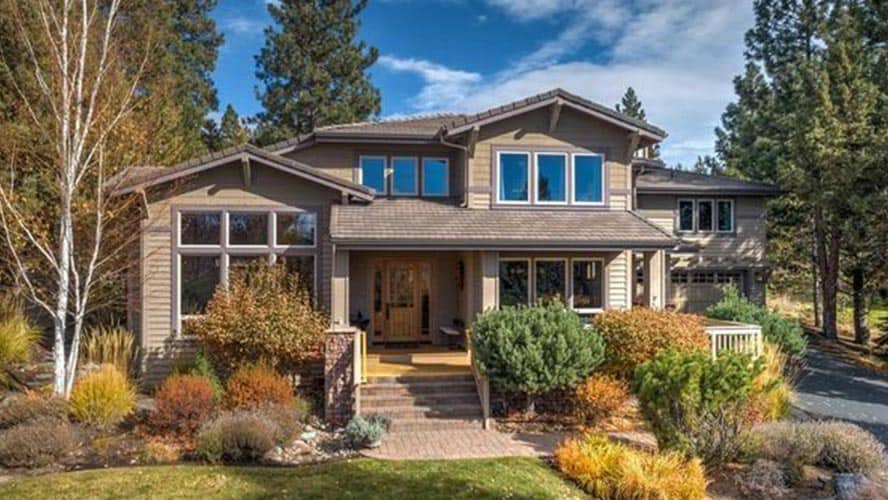 Many people visit Central Oregon every year and fall in love with its spectacular views and acres of untouched land.
Can You Camp on Oregon Beaches? Some of the most beautiful and scenic beaches in
Read More »