Located just off The Dalles California Highway and in the beautiful Deschutes National Forest is the small, quaint Oregonian town of Sunriver. Just the name within itself evokes a warm and inviting charm that beckons me from across the country.
In fact, Sunriver beckons everyone who learns about it as it is already known as a top-class destination resort town. No, it isn't a highly populated, let's-have-a-party type of town. As I said, it evokes a warm and inviting charm for families of all ages and also has a remarkable residential community.
Yes. You can actually live in Sunriver. And let me tell you, it does not have the tourist-y feel of vacation towns. You can afford a normal life here while not breaking the bank! You can enjoy some of Oregon's best outdoor experiences while never having to leave. Fantastic sunsets, sparkling rivers, lava rock formations, thick forests, and wide-open views can be your daily routine. Can you imagine that? If so, continue reading as I share with you some need-to-know details about making the great move to Sunriver, Oregon!
Where is Sunriver, Oregon?
If you're a geography guru and have never heard of Sunriver, Oregon before, don't worry. 
"Sunriver is a beautiful, relaxing place to be.You get Sun, snow, great weather, and all 4 seasons." – Recent Visitor
Sunriver is located in the central portion of the state. It's approximately 192 miles southeast of Portland (3 hours and 24 minute drive) and has an elevation of 4,164 feet. If you fly into Portland and rent a car, you will have a beautiful drive up past Mt. Hood on Highway 26 and then down through places like the Kahneeta hot springs.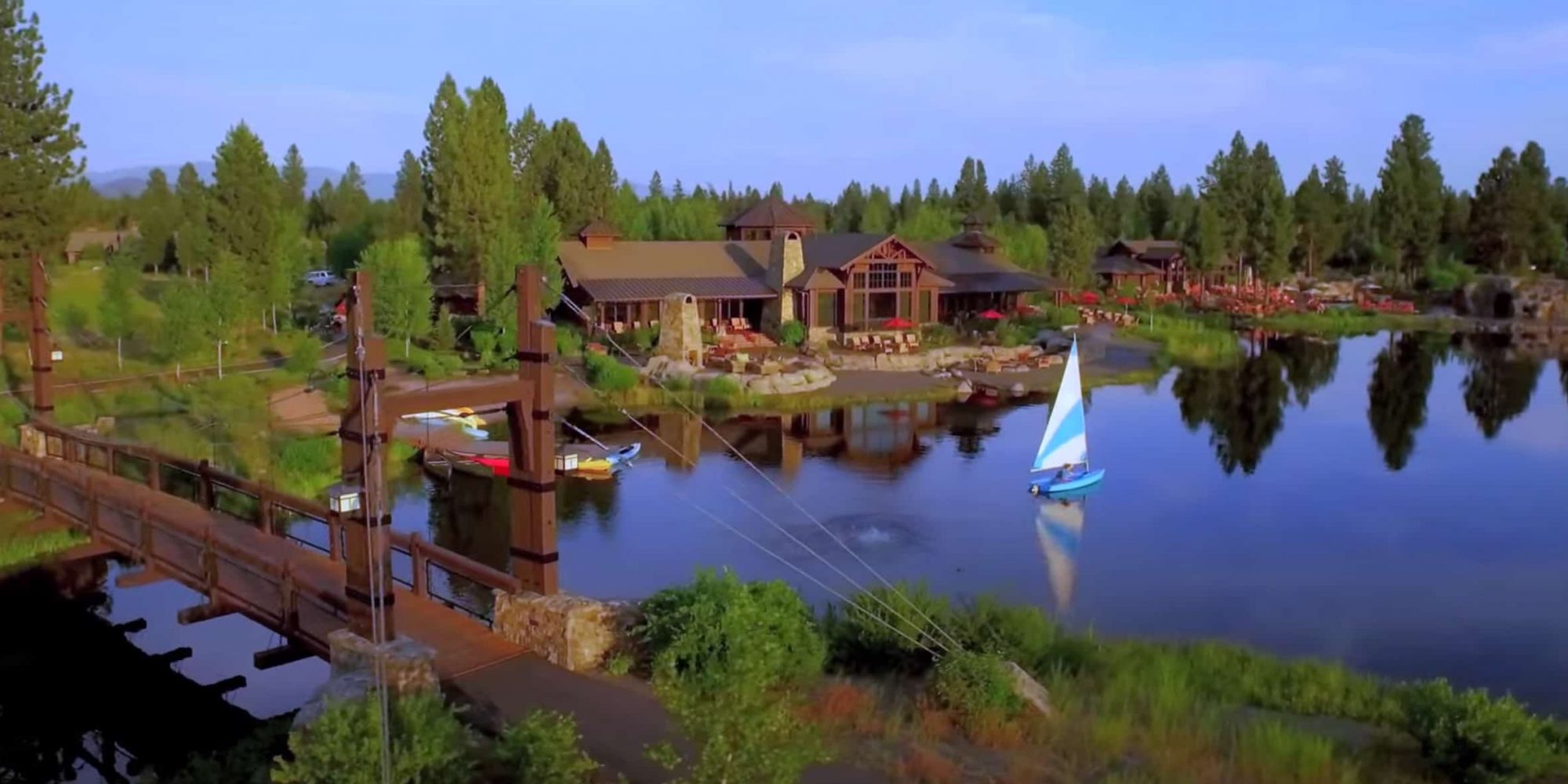 The Population of Sunriver
Did I mention that Sunriver is a small, quaint town? It has a population of 960 residents. If you have the desire to live in a charming town where everyone knows everyone, this is the place for you.
With only 108 people per square mile, there's plenty of room to stretch your legs and have breathing room. The population in Sunriver, on average, is actually more mature with the median age being 63.5 years. To give you a comparison, the U.S. median age is 37.4 years age. The average household has approximately two people. So, as you can see, it's a great place for solitude, privacy, and peace.
And if you love statistics, here are some more:
*63% of residents are married.
*19% of residents are single but have children.
*15% of residents are divorced.
Sunriver and Neighboring Towns
The lovely community of Sunriver is located just south of Bend in the county of Deschutes. Sunriver has plenty of small towns and cities nearby to visit should you ever decide to move there! Let's take a look at some of the nearby towns and cities:
Cities and Towns near Sunriver:
La Pine – 15 miles SW

Bend – 17 miles N
Sisters – 29 miles NW
Powell Butte – 33 miles NE
Terrebonne – 35 miles NE
Prineville – 42 miles NE
Madras – 59 miles N
When you first move to the Beaver State of Oregon, many folks are surprised to learn of its vast expanses of open spaces. Because of this, I like to share with others the list of nearby cities, towns, and communities. It's good to know! And, for the record, Bend is the largest city among the ones I mentioned on the list. Many people choose to live in Sunriver and commute the 17 miles to Bend for work every day. You really can have the best of both worlds!
Geographical Landscape and Climate for Sunriver
Sunriver is surrounded by a beautifully stunning landscape. Located near the Deschutes National Forest and nestled in the high desert region with the great Cascade Mountains standing boldly to its west, Sunriver is a place of dreams and adventures. Sunriver is the epitome of Central Oregon.
If you come from the states where the summers are scorching hot, then Sunriver will be a breath of fresh air for you! The summers in Sunriver are warm, but they are nowhere near hot. You can expect an average summer temperature of 72 degrees Fahrenheit. I should also mention that summers in Sunriver are very dry. Under the Koppen Climate Classification system, this area is identified as having a Mediterranean climate. In fact, you can expect to have a yearly average of 205 sunny days!
The wintertime has an average low of 21 degrees Fahrenheit. The area does receive quite a bit of snow; however, with a yearly average of 49 inches of snow per year. Much of this snow occurs on the nearby mountain peaks during the warm months.
I know that the northwest has the reputation of receiving a lot of rain. However, Sunriver is the oddball in the region. Thanks to the geographical set up for the area, Sunriver averages 18 inches of rain in a year. That's typical for a high desert region!
Outdoor Recreation in Sunriver
Golfing
Sunriver is known as the destination resort for the central portion of the state. This community is known for its stunning golf courses and is home to championship golf. In fact, Sunriver's most popular golf club, Crosswater Club, has been deemed as the Golf Digest Top 100 course. So, if you enjoy the relaxing sport of golfing, Sunriver is the place for you!
Bike Riding
Many families also enjoy bike riding in Sunriver. It has plenty of riding trails that are full of spectacular views that are perfect for joyriding. Many of its trails in this area are also paved for your enjoyment and ease.
Horseback Riding
You cannot visit or live in Sunriver without experiencing their horseback riding trails. You can enjoy horseback trails with a tour guide or on your own. When I visited the town not long ago, I enjoyed the horseback riding trails where the beautiful Cascade Mountains showed out during a brilliant sunset. If there's ever a great time to carry a camera, be sure to carry one on a horseback riding trail.
Sunriver Nature Center
This is fun for the whole family! It's there where Sunriver displays some of its best natural features such as native plants, animals, and wildlife.
The Oregon Observatory
Do you love to stargaze? Then do not leave out the Oregon Observatory! The local residents enjoy this little gem on a daily basis. You get a spectacular view of the night sky in Central Oregon!
Now that you are really in love with Sunriver, let's discuss the economics of this beautiful town. Should you decide to move there, it's crucial in thinking about what type of work you would do and how far your pennies would go in the local economy.
Job Market Details
Sunriver is a very small community but has a very healthy job market! The most popular job sectors in the area are retail, recreational and food service. In the last decade, the recreational and tourism sector has had the most growth.
The Cost of Living
The cost of living in Sunriver is 129.6 on a 100 scale. The U.S. average is 100. Yes, the cost of living is significantly higher than the average cost of living, but its residents find more value in the location and beauty of the area.
The Median Home Price
The median home price in Sunriver is also slightly higher than the state's average, but it's not the highest. The median home price is $485,000. However, you can still find homes for lower than the average asking price. And, obviously, they have much higher priced homes if you desire to have that.
The Average Income for Sunriver
The average income for a resident is a healthy $46,700. For scaling purposes, the U.S. average is $28,500 a year. As I said previously, Sunriver is a great place for retirement!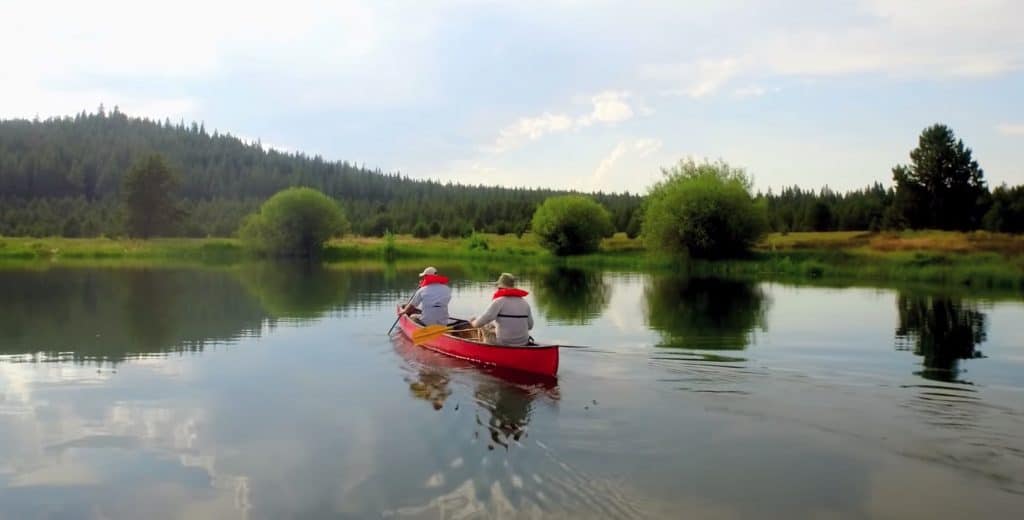 Sunriver is actually located on an old World War II training camp that was called Camp Abbot. It was there where the military trained combat engineers for preparation in the actual war environment. If you are a huge World War II fan and history buff, you will enjoy learning the war history in Sunriver!
Real Estate and Relocation Considerations in Sunriver
It is no doubt that Sunriver has a rich and healthy real estate market. Given its famous golf reputation, people from all over the country enjoy visiting this charming community! As previously stated, the average home price in Sunriver is approximately $485,000 for a standard three-bedroom and two-bathroom single family home.
Even better? The average home in Sunriver is fairly young! You can expect most homes on the market to be around 30 years of age. When compared to the rest of the country, this is a young real estate market. Why would you not want to purchase a new home in the premier golfing countryside? I would LOVE to purchase a home in the beautiful Sunriver!
And if you are not quite ready to take the plunge and buy into Sunriver's real estate, then you have plenty of opportunities to rent a home. Renters in Sunriver make up approximately 4.5% of the town's population. In fact, many newcomers to the town prefer to rent a house or apartment prior to buying a home.
Explore Neighborhoods in
Sunriver
Moving to Sunriver can be a big decision for many, especially families. It is always good to research the different areas and neighborhoods before you make any kid of move. We are here to help with that process.
Below is a list of different neighborhoods in Sunriver. Each neighborhood has a link to a page further talking about it.
We Look Forward to Seeing You in Sunriver!
Now that you've been given the brief overview of the lovely town of Sunriver, what do you say? Are you ready for that move? Spend the day in Sunriver and think about it more. You'll meet friendly people and make new friends. Sunriver, Oregon has so much to offer!
While the Oregon coastline is rural compared to other coastlines in the United States, more people are moving to the area.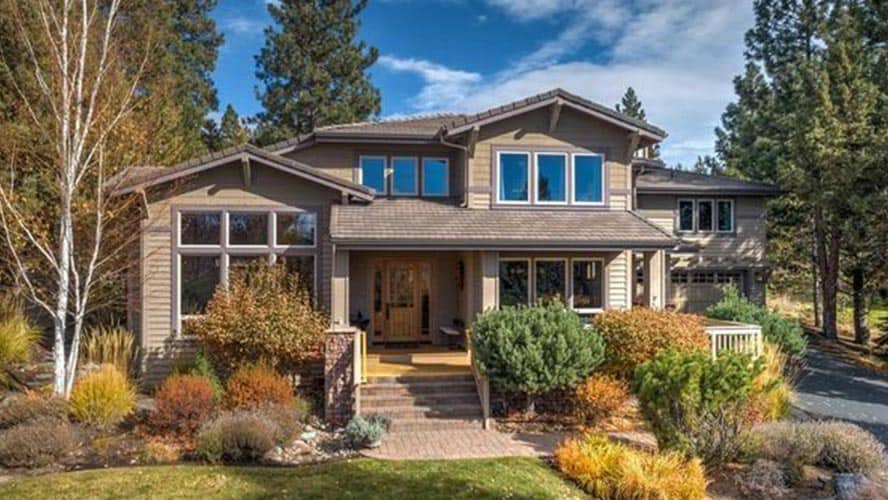 Many people visit Central Oregon every year and fall in love with its spectacular views and acres of untouched land.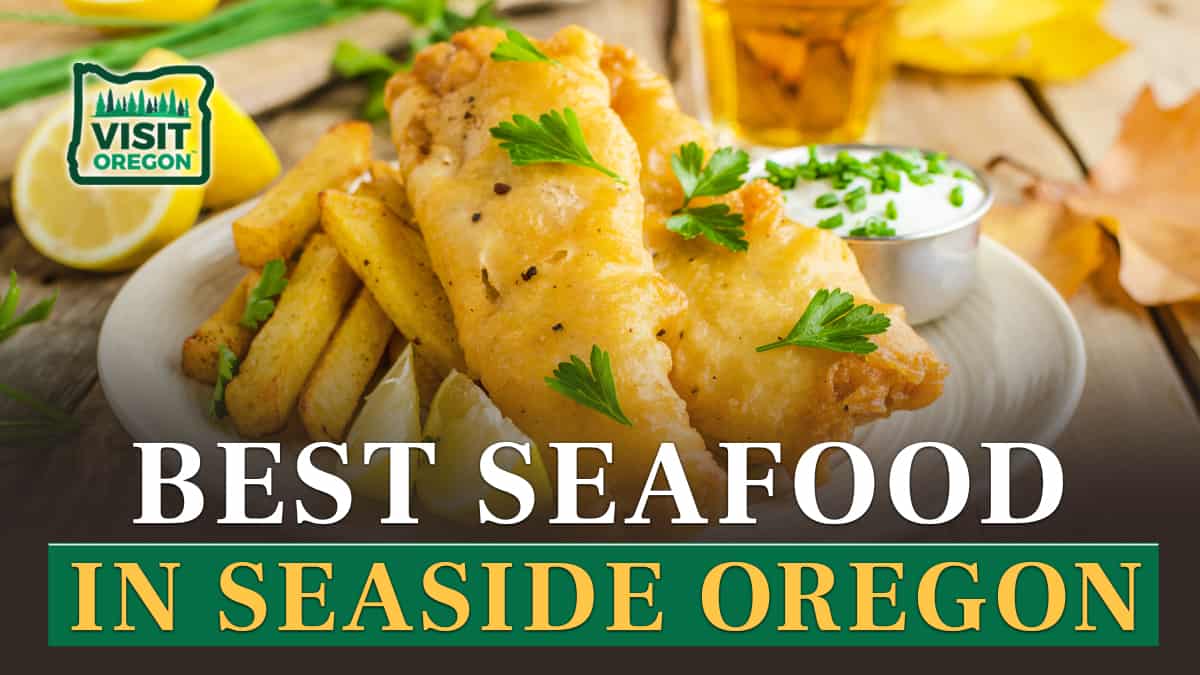 The Best Seafood In Seaside Oregon Seaside, Oregon, may be a small town, but it's
Read More »