Oregon is dotted with picturesque, scenic small towns that lure you in with impeccable charm and cheery comfort. Wheeler, Oregon is no different! Sitting on the northwestern edge of the Beaver State, this small town will sweep you off of your feet. With its small cafes and quaint yet dainty shops, Wheeler is merely around the corner from the beach!
This is a small community that got its start with lumber mills and fish markets and now offers a string of historic buildings that cause one to reminisce on simpler times.
Perhaps you are searching for the perfect tiny town to visit during your vacation or perhaps you are searching for a new place to call home. Regardless of your intent, for anyone interested in the small town life in the beautiful landscape of Oregon, Wheeler has what you're seeking.
Please join me as I share with you the charming details of this small, little gem on the northwestern coast of Oregon.
Where is Wheeler, Oregon?
If you're a geography guru and have never heard of Wheeler, Oregon before, don't worry. 
"Wheeler is a hidden town on the norther Oregon coast we enjoy stopping at. Beautiful views!" – Recent Visitor
Wheeler is located on the Northern portion of the Oregon coast. It's approximately 86 miles west of Portland (1 hours and 39 minute drive) and has an elevation of 200-300 feet. 
The Population of Wheeler
Did I mention that Wheeler is a very small town? According to the United States Census Bureau, the population was a meandering 437 residents. During the 2010 census, Wheeler only had 414 residents. The population is remaining fairly constant without much growth. However, this only means that it is not outgrowing that small town charm.
The residents of Wheeler enjoy having close access to some of Oregon's larger cities all while experiencing the simple life.
Wheeler's Geographic Location and Neighboring Towns
Speaking of having access to nearby cities and towns, let's talk about Wheeler's geographic location. Exactly how close are some of the higher populated cities and towns? This is important for you to know should you ever consider relocating to this charming coastal town.
Cities and Towns near Wheeler:
Manzanita – 4 miles northwest of Wheeler. Located in Tillamook County.

Tillamook – 22 miles south of Wheeler. Located in Tillamook County.

Nehalem – 2.7 miles north of Wheeler. Located in Tillamook County.

Astoria – 42 miles north of Wheeler. Located in Clatsop County.

Portland – 85 miles east of Wheeler. Located in Multnomah County.

Bay City – 17 miles south of Wheeler. Located in Tillamook County.

Rockaway Beach – 7 miles south of Wheeler. Located in Tillamook County.
As previously stated, Wheeler sits on the northwestern corner of the state. It's only minutes from the Pacific Ocean! The residents of Wheeler also enjoy the convenience of living the coastal country life while only 85 miles away from the big city of Portland.
Geographical Landscape and Climate for Wheeler
The town of Wheeler rests on the southern shore of Nehalem Bay and around the bend from the coast. It's surrounded by green hills and sits only 37 feet above sea level. If you're dreaming of a town with a waterfront view that's outlined by Oregonian hills, this is the place for you! In fact, the locals often refer to this town as "the little town with the million dollar view!". They are not boasting over nothing; Wheeler really is a quiet town with a spectacular view.
The climate in Wheeler is rather interesting and unique in comparison to the towns nearby. I can hear you asking now, "How can the climate be that distinguishable by only a few miles?" Oh, let me tell you! Geography plays a massive role in our weather; especially in the northwestern portion of the United States. The climate in Wheeler is sometimes nicknamed a "mini climate" because it truly has its own weather that's distinctly different from nearby towns. It's believed that the hills which circle the town provide a protective barrier against many of the weather elements. For example: Manzanita, which is only four miles down the road, may be covered in a misty fog. It would seem logical that Wheeler being its next door neighbor would also have the same misty fog. Nope! Wheeler is often gleaming in warm sunshine while Manzanita is covered in a chilly fog. The local residents have a name for this phenomenon: Pukalani. It means literally a "hole in the sky".
Think about it. If the town is surrounded by a barrier of green hills, then it would offer the illusion of a "hole in the sky" when the neighboring towns are covered in a chilly fog. Mother Nature always seems to show out in Oregon, and most especially in Wheeler.
The Recreational Opportunities in Wheeler
Just because Wheeler is a small town of 437 people surrounded by hills nestled underneath a "hole in the sky" does NOT mean that the recreational activities are limited or non-existent. In addition to the loving charm that encompasses Wheeler, it also has plenty of fun and exciting shops such as Wheeler Treasures, Wheeler Station Antiques, Cultivation, Creative Fabrics, Pelican & Piper – Creative Prospectors and more.
The Shops
*Wheeler Treasures is a wildly interesting art deco store. For any artistic soul, this shop is a balm for your stresses.
*Wheeler Station Antiques is fairly explanatory: It's an antique shop! If you're not from Oregon, it's a MUST for you to check out their antique shops! So many historical artifacts find homes in these hidden treasure troves.
*Cultivation is a stylish clothing and jewelry shop. You'll find styles in here that are uniquely Oregonian!
*Creative Fabrics is fabulous for those who love to sew and create.
*Pelican & Piper – Creative Prospectors is a great place to find souvenirs!
The Old Wheeler Hotel
In addition to the incredible shopping, Wheeler is also home to the Old Wheeler Hotel. This historic home-away-from-home was built in 1920 and is every bit as special as the town itself. Do yourself a favor and check it out!
Strolling in Waterfront Park
As I said earlier, Wheeler is known as "the little town with the million dollar view".
The towering hills and Nehalem Bay are a sight to be seen when you take a stroll in Waterfront Park. This one-acre park is perfect for romantic or sight-seeing strolls with an Oregonian coffee in hand. (I highly recommend the coffee in Oregon, by the way.)
Bird Watching
Wheeler has a healthy population of birds such as hawks, eagles, mallards, wigeons, geese and more. Whether they're migratory birds or winter-long birds, they all love to gather around the picturesque Nehalem Bay and river estuary.
Having travelled extensively, I understand the importance of economics when considering a big move. Listed below are some of the more important economical statistics for Wheeler such as the cost of living, unemployment rate, tax rates and the median household income.
Cost of Living
The cost of living in Wheeler is slightly above the U.S. average with a grade of 105.3 on a scale to 100. (The U.S. average cost of living is at 100.) Although this number is above the U.S. average cost of living, it's not bad in the grand scheme of things!
Unemployment Rate
Wheeler's unemployment rate is currently at 4.0% while the U.S. average unemployment rate is at 3.7%. Again, this is fairly close to being spot on with the U.S. average and is not that bad! The town has recently experienced job growth by 0.2% and is expected to have 33.9% job growth over the next decade. According to these statistics, Wheeler's job growth is expected to exceed the U.S. average job growth of 33.5%.
Tax Rates
One of the sweet things about living in the state of Oregon is the freedom from sales tax! However, the government must pull in money from somewhere so here's the tax rates for Wheeler:
Sales Tax Rate is 0.0%. Obviously, this is MUCH lower than the U.S. average of 3.7%.

Income Tax Rate is 9.0%. This, unfortunately, is much higher than the U.S. average of 4.6%. Like I said, the state of Oregon has no sales tax and must pull in money elsewhere. The income tax is where this difference is resolved.
Median Household Income
The median household income for Wheeler residents is $33,000 a year. The U.S. median household income average is $53,400 a year. If we look at those statistics from a different angle, we get the average income for Wheeler residents. The average income for Wheeler residents is $21,793 a year. The U.S. average income is $28,500 a year.
Wheeler is not only the "waterfront town with a million dollar view", but it also has an enthralling history that would create an incredible movie! One of the earliest recorded historical events in Wheeler took place in the year 1579 when the famous sea captain, Frances Drake, performed repairs to his ship in the Nehalem Bay.

Another historical event in Wheeler occurred in the 1700's with the shipwreck of the Spanish Galleon. Then in the early 1800's, the Lewis and Clark expedition ventured nearby and in 1856, the U.S. Geological Survey Team finally conducted Wheeler's first land survey. It's remarkable that wheeler did not become a community earlier than the late 1800's! The town was officially incorporated in 1910 by Coleman H. Wheeler. In the early days, Wheeler was a lumber mill town in which the infamous Wheeler Lumber Company was formed in 1912.
Real Estate and Relocation Considerations in Wheeler
Wheeler is a small community with a spectacular view, tranquil surroundings and friendly residents. Most people own their homes in Wheeler; although, renters account for approximately 21% of the residential population. If you're considering a move to this beautiful part of the Oregon Coast, it's crucial for you to compare real estate prices with the U.S. average. The median home cost in Wheeler is approximately $333,000 whereas the U.S. average sits at $231,000. The property tax rate is considerably lower than the U.S. average. Wheeler's property tax rate is $7.49 while the U.S. average is $11.78. That's a major difference!

Clearly, Wheeler is not the place to find rental homes. However, it's the perfect place for your forever home. Are you ready to purchase your dream home in the "waterfront town with a million dollar view"?
Now you can plan your trip to Wheeler with ease!
Hopefully you're as excited as I am about your interest in this charming Oregonian town! It doesn't sit directly on the beach, but it sure is right around the corner. In Wheeler, you get to enjoy the benefits of an old town feel, freshwater treats, spectacular views, unique "mini climate" characteristics, simplicity and a short distance to an astounding oceanic view.
We Look Forward to Seeing You in Wheeler!
Now that you've been given the brief overview of the lovely town of Wheeler, what do you say? Are you ready for that move? Spend the day in Wheeler and think about it more. You'll meet friendly people and make new friends. Wheeler, Oregon has so much to offer!
While the Oregon coastline is rural compared to other coastlines in the United States, more people are moving to the area.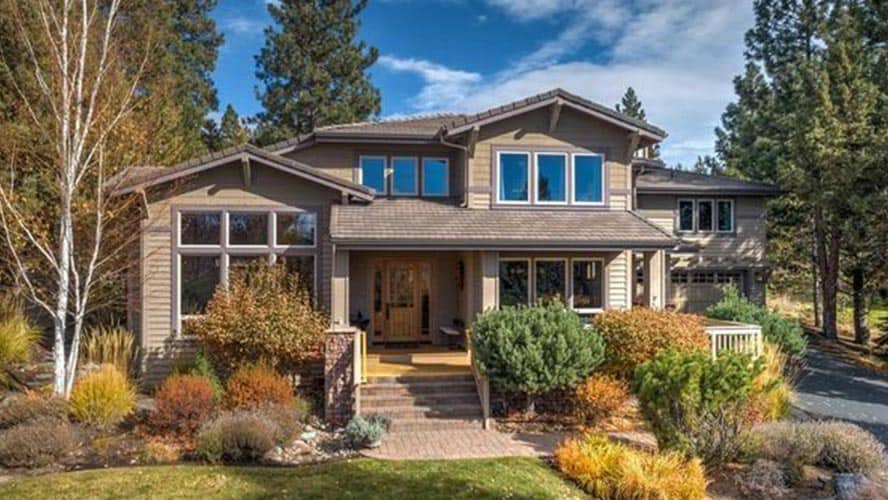 Many people visit Central Oregon every year and fall in love with its spectacular views and acres of untouched land.