If you desire to vacation in a state with tremendous diversity, then look no further than the state of Oregon. People visit every year to enjoy the clean, pristine beaches, sky blue lakes, white-peaked mountain tops, rich vineyards and valleys, lush and thick forests, desert terrain and so much more.
With this being said, choosing the best vacation rental home depends on your vacation itinerary. Do you plan on visiting the Oregon coastline? Do you plan on visiting the wide open spaces, mountains and forest life in Central Oregon? Or do you plan on navigating your way through the entire state?
Regardless of your Oregon vacation itinerary, I'm going to share with you a few Oregon vacation rental areas that are FANTASTIC. I will do my best to share a diverse selection of Oregon vacation rental areas since the entire state has much diversity to offer.
Please keep in mind that this list is NOT an exhaustive list of vacation homes. There are PLENTY of great places to stay in Oregon. However, this list is intended to get you on the right path to planning that perfect Oregon getaway! I know how important it is to have that "home away from home" feeling.
Vacation Rentals In Oregon
1. Coos Bay Vacation Rental Homes
Coos Bay offers the perfect selection of vacation rental homes. Their luxury homes sit right on the beach and provide private access to the beach. Many of their vacation rentals come with full kitchens so you can make Oregonian home-cooked meals from a well-stocked kitchen. (Imagine yourself eating dinner while viewing the ocean!)
Coos Bay is also home to popular tourist attractions such as the Oregon Dunes National Recreation Area and the Shores Acres State Park.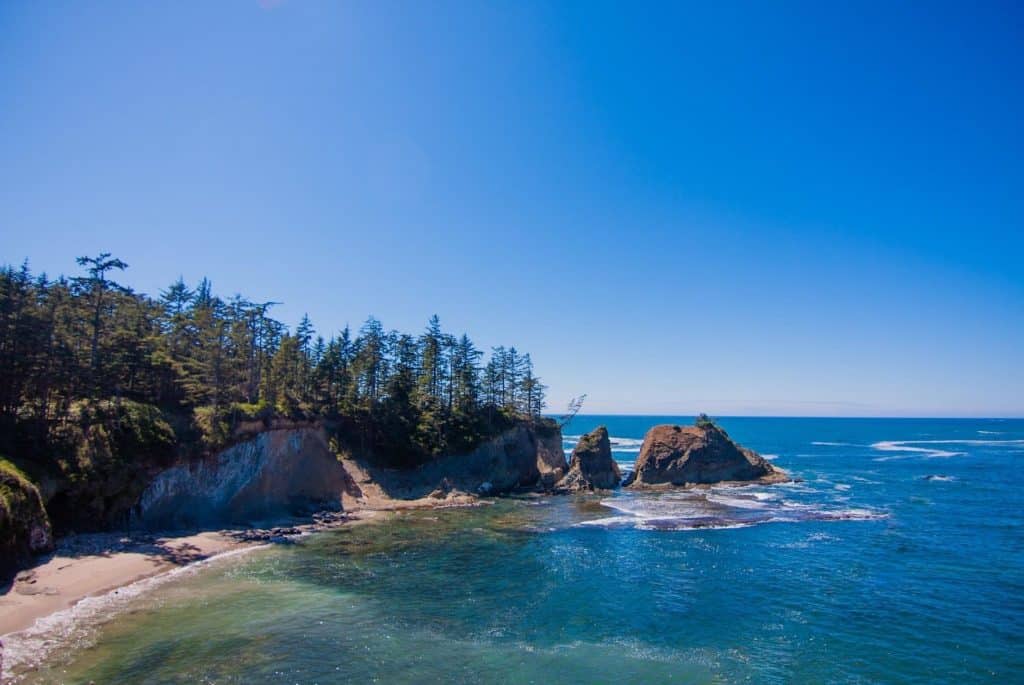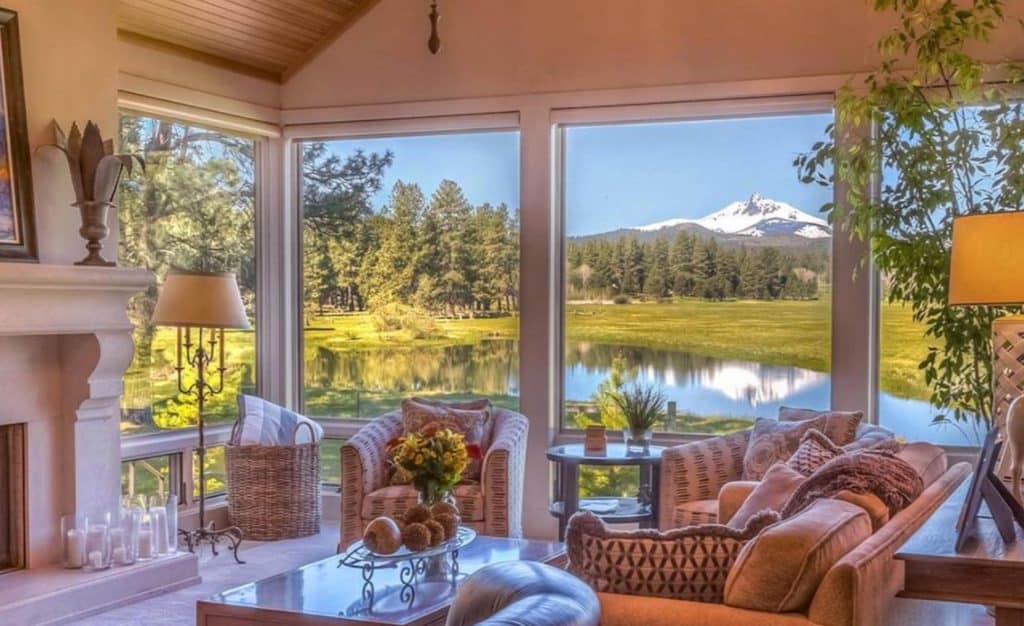 2. Black Butte Ranch Vacation Rental Homes - Sisters
Black Butte Ranch is located about ten miles from Sisters, Oregon in the Deschutes National Forest. This is a private resort area where you can enjoy the view of the surrounding Cascade Mountains. If you love to play golf, the infamous Glaze Meadow Golf Course awaits you here! Their rental homes consist of modern-style condos to suit your "home away from home" needs.
3. Government Camp Vacation Rental Homes
Perhaps you're wanting to soak in the sights near the majestic Mount Hood in Northern Oregon. The unincorporated community of Government Camp offers a delightful experience in the Oregonian mountains. Government Camp is a popular getaway place with beautiful Bavarian inspired rental cabins complete with full kitchens, cozy fireplaces, hot tubs and more.
It's the perfect place to stay if you're wanting to embark on exciting hikes through the Ponderosa pines and go skiing at the Mount Hood Meadows Ski Resort.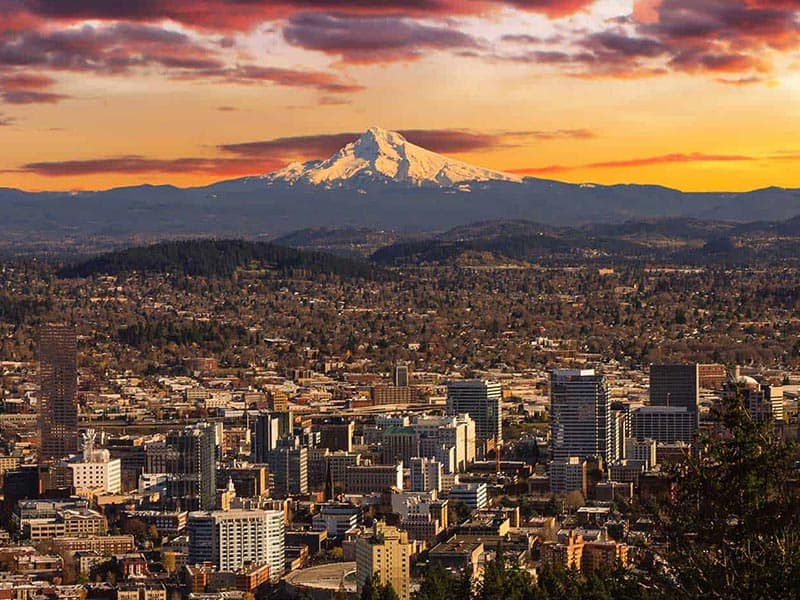 4. Portland Vacation Rental Homes
When many people think of big city life in Oregon, they think of Portland. It's known for making great coffee, wine, beer and roses! In fact, anyone who visits Portland is instantly "cool". It's the place to be for everything modern and new.
From my experience with staying in this beloved city, I really enjoyed the Victorian cottages in Nob Hill. They offer an authentic experience that makes you feel like one of the locals. If the quaint cottage life isn't for you, then I advise checking out the loft apartments in the sophisticated Pearl District. You won't be disappointed.
5. Ashland Vacation Rental Homes
Since I just mentioned Victorian cottages, another popular Oregonian town that boasts of these antique fancy getaways is Ashland, Oregon. Ashland, in Southern Oregon, is most known for is annual Shakespearean Festival. Literature and theatrical lovers from all over the country make the trip to this festival every year.
Due to their love of Shakespeare, you can find vacation rental cottages in the Victorian AND Tudor styles. They're simply delightful with open porches and colorful gardens. Whatever you do, do NOT forget your favorite Shakespeare piece!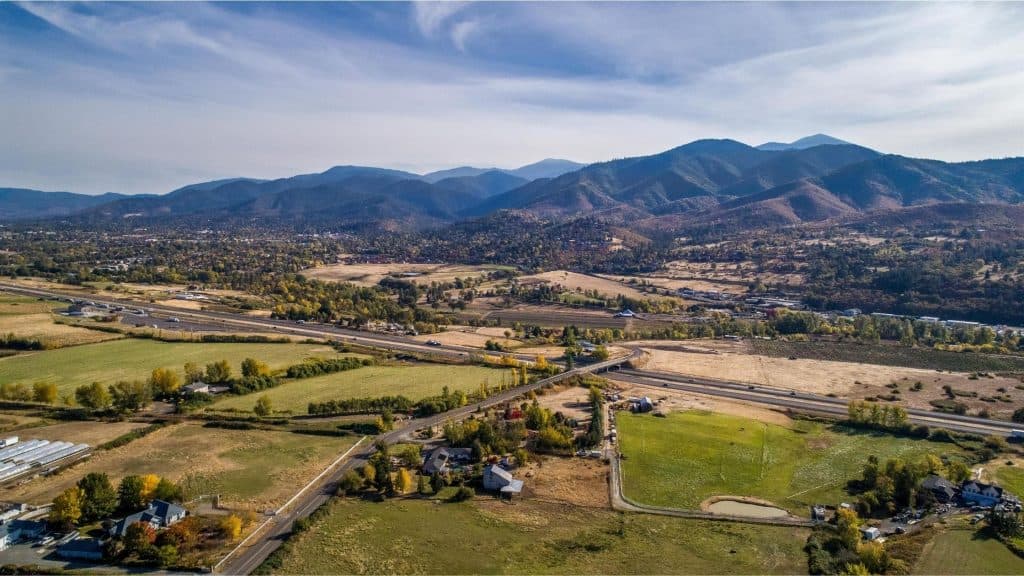 6. Santo Cristo Vacation Rental Homes - Arch Cape
If you're looking for a quiet beach retreat, then look no further than the Santo Cristo vacation homes in Arch Cape. Located just a few minutes south Cannon Beach, these vacation homes offer incredible views, serenity and peace. The homes have large windows that provide breathtaking views of the Pacific Ocean as well as spacious areas for a large family.
The contemporary, natural wood style of the homes provide you with comfort and ease. Santo Cristo is great for large families as well as couples seeking a romantic getaway. Arch Cape is known for showcasing whale sightings, elk sightings and more! In addition to this, imagine viewing the ocean sunset from the comfort of your dining room table.
Plan Your Vacation to the Beaver State
As I mentioned previously, this is NOT an exhaustive list. However, it was important for me to share a diverse selection of Oregonian vacation rentals. Whether you plan on visiting the Oregon coastline or the majestic Mount Hood, there's plenty of "home away from home" rentals to choose from.
My personal favorite are the beachfront Santo Cristo rental homes in Arch Cape. You can enjoy the beach life while not being too far from incredible hiking locations and freshwater river fishing. I enjoy vacations that offer the best of many worlds, and might I boast that Oregon has the best of everything. (Even the coffee is better in Oregon!)
Pull out your planner and find your "home away from home" in the beautiful, diverse state of Oregon!
Oregon Coast Towns Let's play an old childhood game of, "I Spy". I spy something blue. I spy something sandy. I spy something rocky.
Top 10 Things To Do On The Oregon Coast
Top 10 Things To Do On The Oregon Coast When visiting the Oregon Coast, I never ask the question, "What should I do while