Ready
To Relocate

To Oregon?
Get Your Free Relocation Guide
Are you looking to  relocate? If so, we reccomend the state of Oregon. There's so much to see, learn and do in this great state! One of only three states in the lower 48 that shares a coast with the mighty Pacific Ocean, Oregons picturesque coast is bordered by the Ocean on one side and desert and mountains on the other. The state of Oregon offers a wide variety of geographical diversity as well as a diverse, relatively mild climate. Known for our amazing coffee, craft brews, technology, timber production, fishing and green energy sources, theres a little bit of something for everyone. Home to some of the largest companies in the world (Nike or Adidas anyone?) we've got a growing economy suitable for anyone looking to relocate. Check out why we think Oregon is a great state down below. 
So, let's take a look at why you should relocate to the beautiful state of Oregon!
With the state being surrounded by various landscapes such as mountains, deserts, river valleys and the Pacific Ocean, it has a mild climate that many people across the country crave to live in. The state has such a diverse landscape that the climate can actually change from city to city. The western side of the state provides a more oceanic climate with wet winters, springs and autumns. The summers throughout the state, despite the variation in landscapes, stays mostly dry.
The southwestern side of the state is desert and stays relatively dry throughout the year. This is the part of the state that shares a border with Nevada. In fact, the eastern side of the state doesn't receive nearly the amount of rain as the western side of the state. The eastern side will generally receive about 13 inches of rain annually while the western side receives a whopping 70 inches annually! You can thank the Cascade Mountains for that!
The state is known for its really green grass and trees. This is with thanks to all of that yearly rain! However, when people often think of Oregon, they also think of the luscious forests that are mixed with a variety of trees. From fir trees (the state tree of Oregon) to cedar trees and redwoods, the state has beautiful and healthy forests.
As far as snowfall, you'll see a lot of the white stuff around the Cascades during the winter months. In fact, you'll see as much as 300 inches of snow in those regions! However, closer to the Pacific coastline, that region generally only sees rain during the winter months.
There's plenty of outdoor views!
Oregon is home to many popular outdoor sights. Remember, the state has one of the most diverse geographical landscapes in the lower 48 states!
For starters, there is the mysterious volcano, Mount Hood that stands at an incredible 11,249 feet. This is Oregon's highest point. Resting within the Cascade Mountains in the northwestern part of the state, this stratovolcano is clothed in white at it's tip and provides breathtaking views. There are plenty of ski lodges that sit just beneath the base of Mount Hood at around 6,000 feet.
Then, there's Oregon's only national park, Crater Lake National Park. The park protects the natural caldera lake as it's known as the deepest lake in the United States. Located in the central, southern portion of Oregon, Crater Lake is nestled amidst the Cascades and provides a deep, cerulean blue that almost seems unnatural. It's a picturesque location and a wonderful region to explore.
If you relocate to the eastern side of the state, you'll find Malheur National Forest. In it sits Strawberry Mountain, the highest peak in the Strawberry Mountains at 9,000 feet. This region of Oregon consists of high desert grassland areas filled with sage, juniper and other tree types. In fact, Malheur National Forest in Oregon houses the largest organism in the world! It's a fungus called Armillaria ostoyae and it stretches underneath 2,000 acres in the forest.
As for the western side of Oregon, you can experience the beautiful
Oregon coast
. On the coast you have Haystack Rock or also known as "Goonie rock" which is found in Cannon Beach and draws tens of thousands of visitors a year. You also have the beautiful Columbia River which starts at the coast and borders Oregon and Washington then runs up into Idaho. It has some of the best salmon fishing in the country as well as Sturgeon and crabbing for Dungeness crab. If you love the outdoors, you will love Oregon. Some people move to Oregon just for the fishing alone as the pacific northwest has some of the best in general.
Another tremendous reason to move to Oregon the lack of sales tax! There aren't many states in the country that offers its citizens the freedoms from sales tax. However, Oregon is one of them! Do you love shopping? If that's the case, then you will love shopping in Oregon! Good-bye to the days of counting up sales tax before you get to the cash register. Are you bad with percentages? No worries in Oregon! What the price tag says is what you'll pay. It allows for much easier management in your monies! Oregon relies more on property tax and income tax to supplement their needs.
Oregon produces the most lumber in the country
It's no surprise that Oregon is the highest lumber producer in the country. With so many mixed forests and its continuous feed of rain, Oregon is the breeding ground for timber. (Let's not forget that Oregon is home to the redwood trees. These are among the tallest trees on the earth! They can climb as high has 400 feet!) If you're in the logging business and are thinking of relocating to Oregon, then rest assured that you will find plenty of work. Logging companies produce uncanny amounts of timber every year and send it to all areas of the country.
So, everyone is familiar with Silicon Valley in California. But did you know about Oregon's Silicon Forest? In the Portland metropolitan region, Silicon Forest is known for its industries that are infiltrated with high technologies. In fact, Silicon Forest employs thousands of people in Oregon with companies like IBM, Intel and Tektronix to name a few. Do those names sound familiar? If you're a technology person and looking for a reason to relocate to Oregon, you'll have plenty of work to do. Move to Oregon, get a career to retire on and enjoy the views!
What are your favorite pair of tennis shoes? Sneakers? Nike is one of the most worn brands in the world. Known for its iconic "Swoosh", Nike calls its home in Beaverton, Oregon. The next time that you're out on one of your daily jogs, look at your tennis shoes and know that Oregon is waiting on you. Nike has thousands of Oregon citizens employed to them. That person can be you!
Oregon is serious about their coffee
The state of Oregon is serious about their coffee. It's a tradition that goes way back to the 1860's. This was the time period when roasters of the coffee bean started to take it very seriously. In the state, you'll find different roasters of the coffee bean that provide certain specialties with the popular drink. Whether you prefer a light roast or a dark roast, Oregon has it. Portland is full of diverse coffee shops that bring visitors from around the country. In fact, Portland is the number one city in the country for coffee lovers. If you're a coffee lover, then you'll fit right in with the state of Oregon. They are serious about their coffee.
There's no doubt that Oregon is also wine country. After all, it does sit on top of northern California, which is also known as wine country. The state's wet, mild climate produces rich soils that allow for an abundance of grape vineyards. Farmers are earning a healthy living on producing great vineyards. In the Willamette Valley, in the north central part of the state, there are more than 500 wineries. That's not only good for the economy, but it's also good for wine lovers! It's in the Willamette Valley that you'll find some of the best Pinot noir, Pinot gris, and Pinot blanc in the world. Why go to Italy to get your wine when you can get it in Oregon? It's just another reason to relocate to this wonderful state.
Their elephant ears are delicious and unique!
A unique reason to move here are the deliciously tasty elephant ears. No, it isn't actual elephant ears. No, it isn't the common lawn plant nicknamed after elephant ears. So what is it? Oregon's tasty elephant ears are simply bread dough that's fried and then covered in sugar. That's it! And they're absolutely delicious when combined with some of Oregon's best coffee!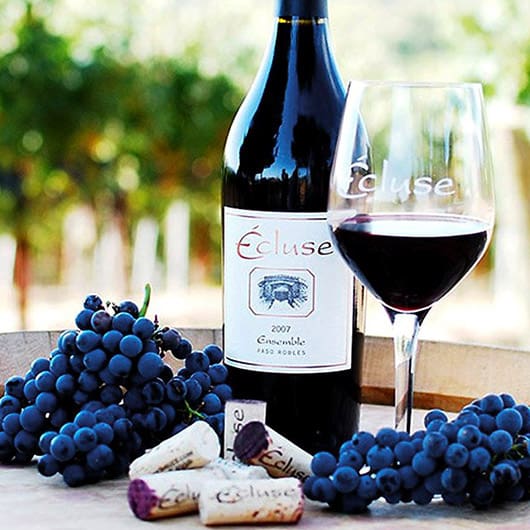 It's the most environmentally friendly state
Not only is Oregon one of the literally most green states in the country, but it's the most green state in the country. When we say green, we mean environmentally friendly. The state has taken major steps to enforce recycling, energy efficiency by producing more natural ways to create and conserve energy as well as protecting its natural resources. Portland is even considered one of the greenest cities in the world. That's right folks- one of the greenest cities in the world; not just in the country. That alone should make a person want to relocate to the great state of Oregon!
Portland is known as "The City of Roses"
Portland is not only known for its amazing coffee, but it also has the nickname, "The City of Roses". Why? It has an area in the city with over 5 acres of roses! These 5 acres consist of more than 7,000 rose bushes that provide more than 500 varieties of the rose. And because of the city's fascination and respect to the flower, every year there's the June Rose Festival that people love to participate in. Portland has beautiful rose gardens that are unlike any others in the country. If the rose is a favorite of yours, then you'll love to relocate to Portland, Oregon!
If you like biking, you'll love Oregon.
Many of the Oregon cities are known as being bike friendly. The cities ensure that there are bike programs, clubs and events that promote biking over driving. This is not only fun, but it helps people to exercise and stay in shape. Even better? It helps to decrease the amount of toxins that enter the ozone layer. Oregon is really big on natural conservation and the usage of bicycling helps to further protect the environment as well as encourage people to get out of the house and exercise.
You don't pump your own gas…
Do you remember watching the old episodes of the Andy Griffith Show and how no one ever pumped their own gas? Do you remember the days when people pumped gas for you? Those days are long gone for most, but not for the people of Oregon! The state is only one of two in the country that don't allow it's drivers to pump their own gas. Sure, there's always those select few that argue against the idea of not being allowed to pump their own gas and go. But, during the winter months or on rainy days, it's a very welcome sight to see someone else politely pump your own gas!
If you're a lover of theater and literature and adore the works of William Shakespeare, then you'll love the Oregon Shakespeare Festival that's held in Ashland every year! Ashland, Oregon is a great city for Shakespeare lovers. The theater opportunities in the city are tremendous as many actors from this part of the country often find themselves with big careers on Broadway and other notable places. The Oregon Shakespeare Festival alone regularly presents more than 800 performances a year. It's a popular place to be if you ever desire to become an actor or just appreciate the theater arts.
363 miles of picturesque coastal views and public beaches line the mighty Pacific Ocean along the Oregon Coast. Possibly the most diverse (and beautiful!) coastline in the United States, Oregon's Coast is truly one of a kind. Scattered beach towns offer up rich history, innovative arts, and some of the best seafood in the world. Highway 101 stretches along the entire coast offering easy access from the Northwest corner in Astoria, all the way down to Brookings right before the California/Oregon border. From the northern coast, to the central coast to the southern coast, there's plenty to explore. Just don't forget your camera and binoculars! The Oregon Coast awaits you.
The nature lovers paradise. Desert scenery and easy access to some of the best hiking, biking, skiing, golfing, fishing, and boating in the state. Float down the Deschutes River and end your night tasting beers on the Bend Ale Trail, or Twilight Ski on Mt.Bachelor for the perfect end cap. Whatever your preference, there is never a shortage of things to do in Central Oregon – no matter the season.
Dubbed Oregon's Wild West, the eastern region of the state features wide open skies, painted hills, and evidence of times past scattered throughout. Ghost towns anyone? Rich with history, and featuring remnants of the Oregon Trail and prehistoric fossil beds, Eastern Oregon is quietly waiting to draw you in and captivate you.
The rugged beaches of Oregon's Southern coast, Crater Lake, and the Siskiyou and Rogue River National Forests offer an awe-inspiring spread of natural beauty – impressive even for Oregon. Southern Oregon is a gold mine of interesting activities – literally and figuratively speaking. Offering a rich prospecting and railroad history, an array of museums, parks, galleries and one of the Country's most prolific Shakespeare festivals. There is something to satisfy any adventure seeker.
Just 50 miles East/Southeast of Portland, Mt.Hood holds the title of Oregon's highest peak and one of the nations most prominent summits. Boasting one of America's longest skiing seasons and a surplus of terrain parks, trails, lodges and lifts, Mt. Hood is the winter sports lovers paradise – all year round.
Oregon's urban hub has got it all. A booming art, food, and craft beverage scene. Endless entertainment, health and eco conscious residents, and certified weird-ness (Ya know – Keep Portland Weird.) You can do, be, eat, drink and explore just about anything in Portland. The, at times, endless amount of rain won't even be an issue there is so much to do and see here. Portland is quickly rising as America's coolest city – come check it out.
The mighty Columbia River slices through the cascade mountains in America's largest National Scenic Area. Any explorer who finds themselves hungry, or thirsty on their journey will find no shortage of world class beer brewers, wine and spirit makers, and a diverse spread of farm- fresh eateries. Bursting with colorful flora and housing unique waterfronts and waterfalls, the Columbia River Gorge evokes a sense of adventure and serenity.
Dubbed Oregon's Wine Country, the Willamette Valley is a vinos paradise. Home to over twothirds of Oregon's wineries, the scenery is that out of a painting with rolling hills of grape vines, wide open skies, and mountain views. Not much of wine connoisseur? Centrally located between Portland and Eugene, the Willamette Valley also hosts a wide array of galleries, unique shops, and Hot Air Balloon flights. Come spend some time in wine country, you may never want to leave.
If you are looking to create a better quality of life, or even just looking for a positive change, you might want to consider moving to Oregon. There are always pros and cons of moving to consider and you should consider consulting your financial advisor as well.
With a wide range of climates and options, there is a little something for everyone. Portland and Bend are some of the most popular and fastest growing areas in all of Oregon. Portland being the largest city in Oregon which offers everything including a great job market, food scenes, global events, Trail Blazer games and more. Bend is know for its diversity of outdoor activities including, hiking, skiing, golfing, climbing, snowmobiling, mountain biking, kayaking, and more. It also offers the full seasons with hot summers and snow in the winter. This is one of the reasons it is the fastest growing city in the state.
Real estate in Oregon
is booming. Finding a home builder is a difficult task as they can't keep up with the demand so building costs are rising. Instead of building in a hot economy, it might be a wise decision to buy an already built home instead. If you are currently looking for a home, be sure to check out current home listings here and compare home prices across the state. Home buying can be difficult, so we have local professionals on hand ready to help with your questions.
In conclusion, Oregon is a great state to relocate you and your family to. It's filled with one of the most diverse landscapes in the country. It provides a friendly climate as well as an environmentally friendly location. The views are picturesque, the coffee is great, the tech jobs are bountiful, the wine is plentiful and the roses of Portland are unlike any other. Oregon is a great state to call home.We hope you enjoyed our relocation guide.
Find Your Perfect Oregon Home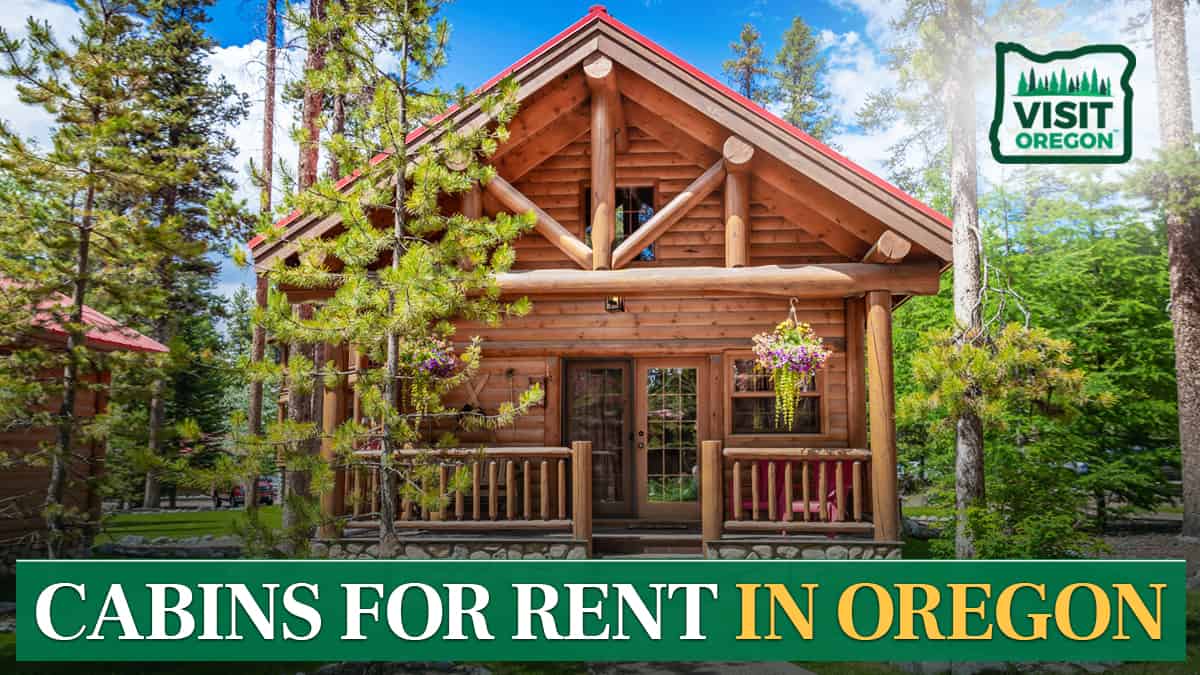 30 Unique & Secluded Cabins Rentals in Oregon Everyone dreams of a secluded retreat, tucked
Read More »