We may be biased, but we think Oregon is one of the best states in the entire U.S. A stretching, scenic coastline, deep history, diverse climates and landscapes, more trees than people. I mean, what's not to like? With so many amazing places to see and things to do within our 98,381 square miles of land, it can be tough to make a decision on where to go and what to see. Below we've compiled our top 10 favorite things to do and see in the state of Oregon. Check it out, plan your trip and remember – the possibilities are endless in this great state. 

1. Visit Crater Lake National park
Crater Lake is truly awe-inspiring and is the deepest lake in the entire United States. Crater Lake formed when an eruption triggered the collapse of what was a tall peak over 7,700 years ago. This natural wonder, its deep blue waters and location atop the Cascade Mountain Range offer spectators, artists, and photographers alike ample opportunity within its park boundaries. Click on the link to learn more about Crater Lake National Park. 

2. Visit the Oregon Coast
Oregon's coastline is roughly 363 miles of unmatched beauty. Better yet? All of our beaches are free and public thanks to a trailblazing beach bill passed in 1967. With so much diversity along our coastline, it can be overwhelming to choose just one place to visit. Check out the southern coast for more secluded beaches and slower paced towns, or head up to the central and northern coast where tourists flock by the 100,000's every summer. Wherever you go, you are sure to be mesmerized by the mighty Pacific Ocean and the towns scattered along its shores. Below we've listed a few of our personal favorite towns to checkout along the Oregon coast. If you're looking for even more Oregon Coast adventure ideas, then read our blog Top 10 Things To Do On The Oregon Coast.
Astoria Oregon is the oldest town west of the Rockies, Astoria is chock-full of history, art, and craft beverages. Historically a fishing town, it lies on the edge of the Columbia River right where it meets the Pacific Ocean. The bar, known as "The Graveyard of The Pacific" is so notorious that a licensed bar pilot has to navigate boats across it and the T.V. show Ghost Adventures has an entire episode dedicated to it (Astoria alone has a 4-part special dedicated to its spooky past and haunted underground.)  Named the 2nd "drunkest" city in Oregon thanks to their unusually high number of bars per capita, they have a great selection of craft breweries you won't want to miss.
The epitome of an Oregon beach vacation destination, Seaside Oregon is one of the coast's most popular towns thanks to its abundance of family-friendly features. The popular downtown street, Broadway, leads to what is called the "turn-around." It is essentially a turnaround at the end of downtown the stretches onto the beach allowing traffic to be redirected, and a place for people to hangout and watch the action around them. It also lies in the center of "The Prom" – a 1.5 mile paved walkway that stretches along the beach granting walkers, runners, bikers, and skaters a place to stretch their legs and take in some ocean views while they're at it. Downtown is full of rides, attractions, shops, and restaurants that anyone in the family can enjoy. Are you interested in learning more about Seaside? Check out the Top Things To Do In Seaside Oregon. 
Newport Oregon is home to the Oregon Coast Aquarium and is one of the most popular aquariums in the state. Hosting unique, interactive exhibits this place is usually packed with families and visitors alike. Also home to two of Oregon's most prominent historical lighthouses, there is no shortage of Instagram worthy photo-ops here. Newer additions to the area include OMSI's Coastal Discovery Center or Ripley's Believe It Or Not museum and wax figure display. Complete with over 80 restaurants in its 11 sq miles of land, they have enough culinary and beverage diversity to accommodate most, if not all, palettes.
Dubbed the Oregon Coasts "Playground," Florence is home to miles of uncrowded beach. The secluded beaches and rolling dunes make this a popular spot for ATV and dune buggy riding, horseback riding, sandboarding, camping, and more. If you're looking to branch out check out one of their many hiking trails or dozen plus lakes in the area. Florence's Old Town District is home to a diverse food, and art scene much like their neighbors up and down the coast.
3. Visit Downtown Portland
We like to say that you can, be, eat, or drink just about anything in Portland. Their unofficial slogan "Keep Portland Weird" is an ode to the cities mission to promote individuality, self-expression, and because the city is what is considered a hub for "atypical" lifestyle choices, art, style, and more. Downtown Portland is home to the beautiful Tom McCall waterfront, Portland's "living room" Pioneer Square, and more shops, restaurants, breweries, and galleries than we can count. Downtown Portland also hosts hundreds of events throughout the entire year so a trip to downtown Portland is sure to be a full (and fun!) one. Checkout the Top 25 Things to Do in Portland Oregon. 

4. Visit Smith Rock State Park
Dubbed one of Oregon's "7 Wonders," Smith Rock State Park attracts climbers and spectators from all across the globe with its jagged basalt rock cliffs. Situated in Central Oregon, Smith Rock State Park sees about 300 days of sunshine annually, making this one of the most popular state parks in Oregon. Surrounded by Mt. Bachelor, vast nature and wildlife, and ample recreational activities, Smith Rock and surrounding areas are one of our favorite spots in the entire state of Oregon. It can get pretty crowded between rock climbers, mountain bikers, hikers, and spectators but is definitely worth a visit if you ever find yourself in Oregon. If you'd like to learn more about Smith Rock and Central Oregon then visit our blog Top Things to Do In Central Oregon. 

5.Visit Silver Falls State Park
Whether it is Fall, Winter, Spring, or Summer Silver Falls State Park is a must see when visiting Oregon. Located near Salem, Silver Falls State Park is the largest state park in Oregon – and undoubtedly one of the most incredible. In the fall lush, colorful trees create an amazing backdrop to their many hiking and biking trails. Dramatic canyons, awe-inspiring waterfalls (there's 10!), and rivers throughout make this wondrous spot the perfect place to escape into the beauty of nature. A large campground features tent, RV, and horse-friendly campsites making this a good spot for day use, or an overnight stay. While snow and ice is common in the winter, this great place is open year-round.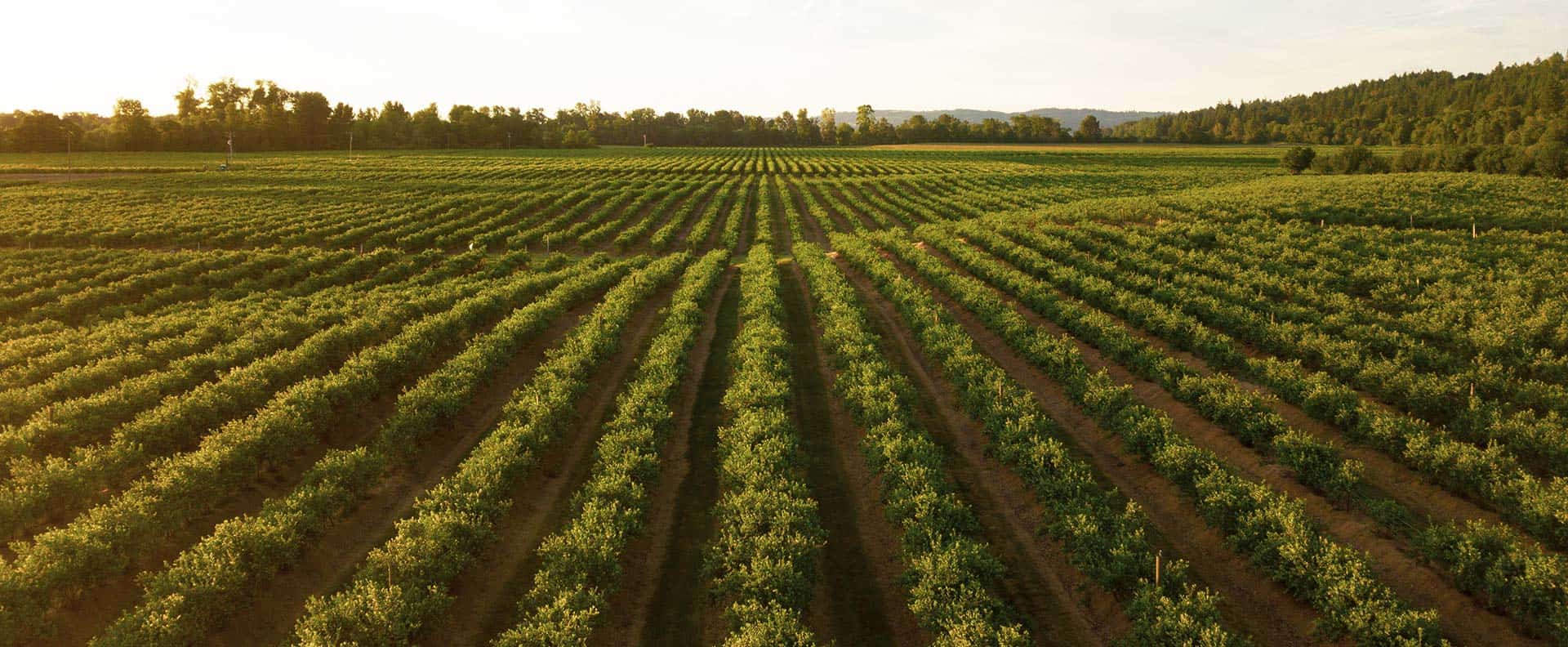 6. Visit the Rogue Valley
The Rogue Valley is a region in Southwestern Oregon. There's so much to do, see, and experience in this area we can't even begin to cover all of it. A standout feature of this area is the Rogue River. This mighty river flows about 215 miles from the cascade range all the way to the Pacific Ocean and is popular for its abundant salmon runs, white water rafting, and scenery. While here consider checking out "wine country" and spend your day wine tasting through the stretching vineyards, or make a trip to Ashland during their annual Oregon Shakespeare Festival and checkout the booming food and craft beverage scene while you're there. No matter where you go in the Rogue Valley you are sure to find culture, history, nature, and more to pique your interest. 

Located directly on the Willamette River in Portland, OMSI is not only one of the best museums in Oregon, but in the entire country. OMSI seeks to "inspire curiosity through engaging science learning experiences, foster experimentation and the exchange of ideas, and stimulate informed action" and they do an excellent job at it. Hosting some of the best permanent and rotating exhibits in the entire country, the Oregon Museum of Science and Industry is not to be missed.

8. Attend an Event at Autzen Stadium
Located just north of the University of Oregon campus, Autzen stadium is home to the Oregon Ducks college football team. Opened in 1967, Autzen Stadium has consistently been ranked one of the top places to attend a sporting event in the entire country. The largest sports stadium in Oregon, it is also regarded as one of the loudest sports facilities in collegiate sports.

9. Attend a Home Team Sporting Event
While we are lacking an NFL and MLB team, we make up for it with the sports teams we do have. Home to the Oregon Ducks, and Oregon State Beavers, college football is a popular pastime for Oregon residents. In addition, Portland is home to the NBA team the Portland Trailblazers as well as the MLS team the Portland Timbers. While our success is any of these sports can vary greatly each season, our home team pride runs deep and is what makes our sporting events a must-see when visiting Oregon. More interested in the NFL or MLB? Take a quick trip up to Washington State where the Seattle Seahawks and Seattle Mariners are located.

10. Visit Mt Hood and The Columbia River Gorge 
The Mount Hood and the Columbia River Gorge region has ample opportunity for fun (and views) all year round. Endless hiking, mountain biking, and viewpoints lie all across the valley and all the way up to the volcanic peak of Mount Hood. Mount Hood is home to the nations longest ski season and some of the best hiking and biking trails in the state, and the Columbia River Gorge was designated the largest National Scenic Area in the U.S. Take a drive along the mountains on the 100-mile long Mt.Hood Scenic Byway, or through the ancient cliffs of the 70-mile long Columbia River Highway Scenic Byway. If we haven't convinced you yet, the Mount Hood and the Columbia River Gorge Region is a must-see when visiting our great state. 
Bonus Things To Do In Oregon:
While these places and activities didn't make our top 10 list of things to do in Oregon, we think they deserve and honorable mention.
➡ Visit Any of Our State Parks 
Did you know Oregon has 255 State Parks? Oregon has one of the most popular state park systems in the entire country and services over 46 million daytime visitors, and well over 2.5 million campers. 58 of our state parks allow camping – check out our Oregon Camping Guide or learn more about Oregon Coast Campgrounds.
➡ Visit The Columbia River Maritime Museum
The Columbia River Maritime Museum is just one of hundreds of museums in Oregon. We give this one an honorable mention because it lies directly on the Columbia River in the cool little town of Astoria, Oregon. Essentially, it is a museum of maritime history and is home to the largest collection of Pacific Northwest maritime artifacts in the country.
Take a Roadtrip on One, or Multiple of Our Scenic Byways 
Oregon has a whopping 16 scenic byways. We could describe them all here, but instead we will redirect you to our
Oregon Scenic Road Trips Guide
and let you check them out there instead. 
This is by no means the best theme park we've been to, but it's also not the worst. Aside from the fact that Oregon doesn't have any major theme parks in the state, this place is mostly fun because it is just so dang weird. Imagine classic story book characters and scenes mashed together with European and western elements sprinkled with slightly scary attractions and you have Enchanted Forest. We won't recommend spending the whole day here, but that's up to you.
➡ Go Beer or Wine Tasting 
Beer and Wine Tasting may seem pretty common, but Oregon is home to some of the best breweries and wineries in the country. The entire Willamette Valley, known as "Oregon's Wine Country" is 3,438,000 acres of enough vineyards and tasting rooms to keep you busy your entire trip. As for breweries, those are so common you can find them just about anywhere. Bend, Portland, and Hood River have high numbers of breweries per capita (there's 84 in the Portland Metro area alone!) and some fun brewery tours you can checkout for the day.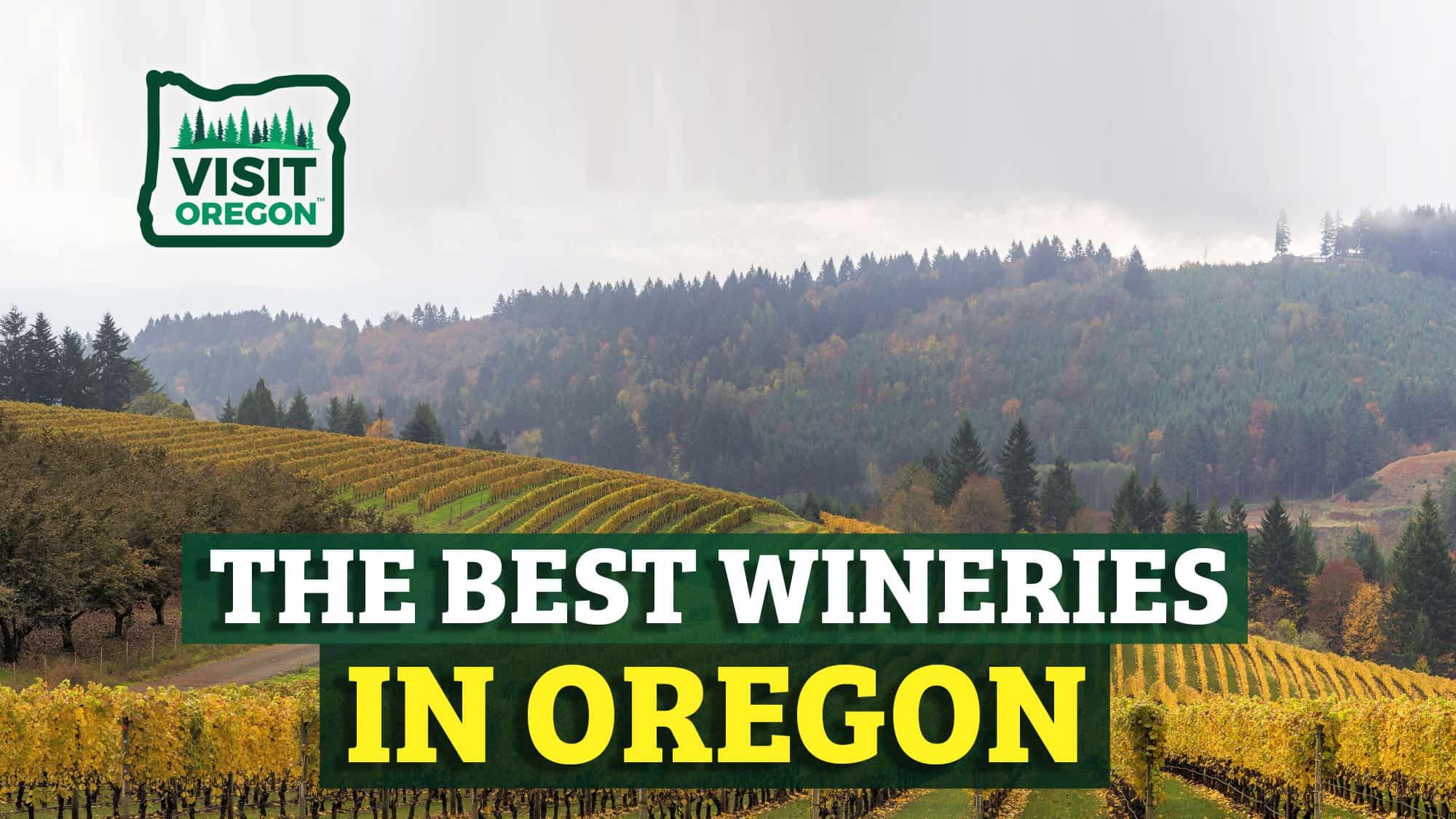 The Top 10 Best Wineries In Oregon
I don't know about you, but when I used to think about Oregon, I imagined Haystack Rock…
Top 10 Things To Do On The Oregon Coast
When visiting the Oregon Coast, I never ask the question, "What should I do while I am here?…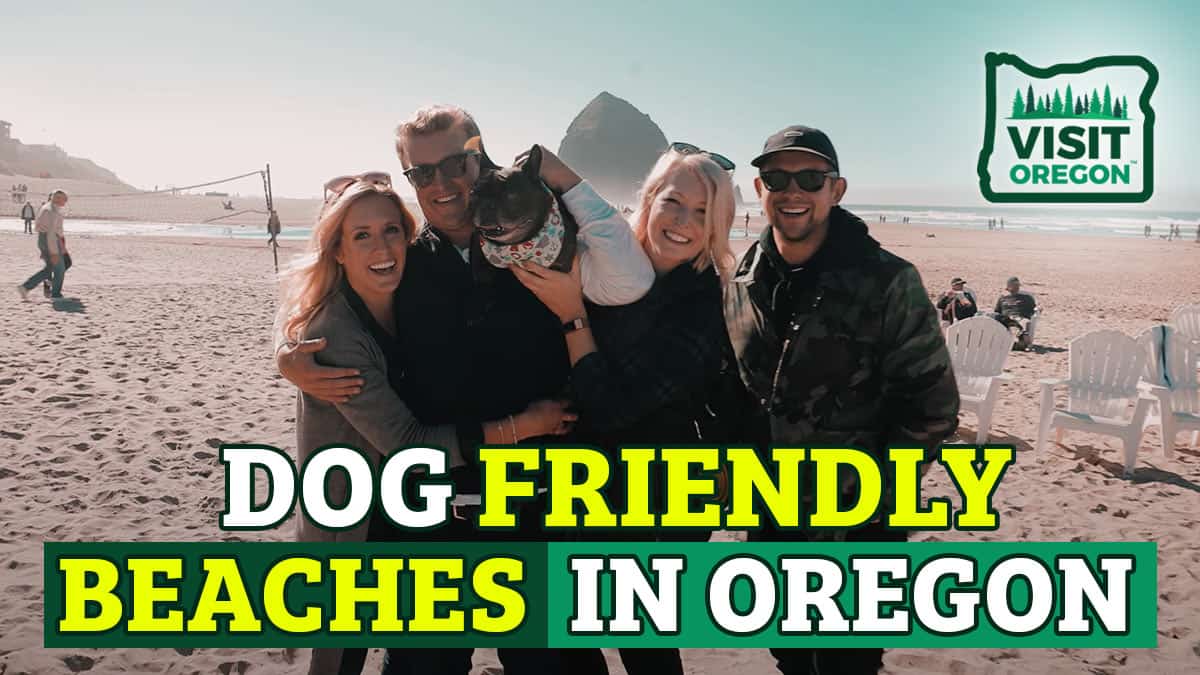 Top 12 Dog Friendly Beaches In Oregon
The coastal side of Oregon offers you and your pup over 350 miles of beachy bliss, gorgeous oceanic…
Top 10 Fun Things To Do in Seaside Oregon
If you're looking to make the move to Seaside, you'll be happy to know there is plenty to do…
Explore more get to know the amazing beauty of Oregon