TOP 10 SCENIC LOCATIONS IN OREGON
When thinking about Oregon a lot of things come to mind such as the many national parks or perhaps the effortlessly cool city of Portland or even the beautiful ocean shores that naturally cut into the coast. No matter what comes to mind it is easy to see why Oregon is becoming an increasingly important tour destination each year. With so much to do sorting through the many options is not only time consuming but can also be overwhelming. This list offers a comprehensive guide to some of Oregon's most beautiful sites, helping you find the best options for you.
Crater Lake National Park
Perhaps one of the most breath-taking places in all of Oregon is Crater Lake National Park. This massive lake is the deepest in all of the United States, reaching a depth of 594 feet. It was formed from the eventual collapse of the Mount Mazama volcano that used to stand on the spot but is now gone. There are many trails for both walking and biking as well as a scenic drive that encircles the entire lake. Two islands poke up out of the clear water, known as Wizard Island and the Phantom Ship. Crater Lake National Park is quite possibly the most photogenic spot in the state and it is nearly impossible to find a bad angle.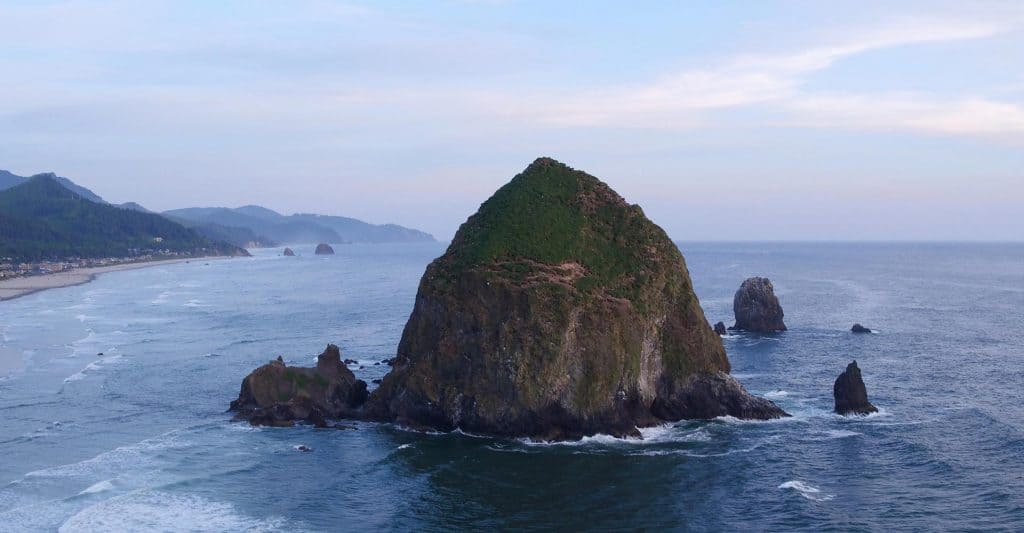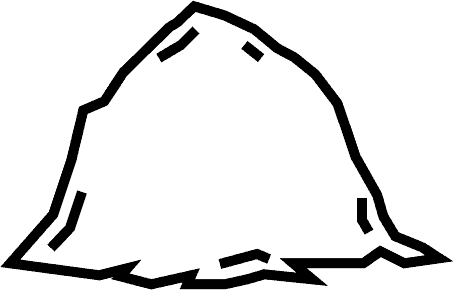 Haystack Rock Cannon Beach
Haystack Rock at Cannon Beach feels like something straight out of a fantasy novel. Haystack Rock is a large 235-foot tall sea stack. Sea stacks are large geological features made from years and years or erosion. Haystack Rock at Cannon Beach is famous not only for its humongous size but also because it was featured the the 1980's cult classic, The Goonies. The beach near Haystack Rock is a great place to take a walk and is both family and pet friendly.
One thing to be on the look-out for on your visit to Haystack Rock are Tufted Puffins. These stunning seabirds are becoming more and more rare, but they are a truly a sight to behold if you get the chance. In all honesty, there might not be a better walk on the beach in Oregon.

Smith Rock Bend
Oregon is made for adventurers. One of the best places to kick off any adventure is at Smith Rock Bend at Smith Rock State Park. Located in the middle of Oregon's High Desert this state park is filled with towering geological wonders. Climbers of all skill levels will fall in love with Oregon as they scale their way up the rocks to the show-stopping summits. Smith Rock Bend is a great place not only to climb but also to hike around and observe nature that feels almost alien. Also be sure to keep your eyes peeled for the famous Monkey Face! Smith Rock Bend is must-stop for any visitor to Oregon and makes a great place for those traveling with pets.

Columbia River Gorge National Scenic Area
For many, retracing the trails of the famed explorers Lewis and Clark sparks the adventurous spirit in a unique and special way. Columbia River Gorge National Scenic Area offers hikes that are not only stunning but also historic as they are a part of the Lewis and Clark trail. Check out the magnificent waterfalls in the area, particularly Multnomah Falls, the Latourell Falls, and the Wahkeena Falls.
For those who are looking for an upscale experience, be sure to check out the wineries in the area and taste the bounty that Oregon offers. There simply aren't more beautiful places to spend the afternoon wine-tasting with a group of friends or that very special person in your life.
Painted Hills
Located in the John Day Fossil Beds National Monument are the Painted Hills. The Painted Hills are an aptly named cluster of stripped mounts that seem to have colors spray painted onto them. The stripes alternate mostly between yellow, green, and terracotta red. The stripes seem to be almost like stretch-marks that sprung up as the hills formed over the millennia.
The Painted Hills are a different sort of Oregon experience and feel almost surreal to look at. They are listed as "One of the Seven Wonder of Oregon" and from first glance it is easy to tell why. The often barren wasteland of the desert seems to be almost lit up with the deep reds. Guests will need to be sure to stick to the designated trails and comfortable shoes for hiking. Of course, be sure not to forget a camera either!
Silver Falls State Park
Silver Falls State Park is a nine-thousand acre state park outside of Salem but not too far away from Portland. Home to beautiful walking trails, biking trails, and even horseback riding trails, this is a bustling place that is always full of new adventures and fun to be had.
Silver Falls State Park is a paradise for waterfall lovers with many of the more beautiful falls in the area. The wildlife, particularly the plant-life, is incredibly diverse and is really thriving. With over twenty-four hiking trails, there are trails for any level of hiker. For those who are looking to stay a little longer in paradise, be sure to book a night at one of the lovely cabins on site.
Samuel H. Boardman State Scenic Corridor
When the Samuel H. Boardman State Scenic Corridor gives itself the descriptor of "scenic" it is not lying. If you've ever wanted to feel like you are living in the Game of Thrones then be sure to head over the Samuel. H. Boardman State Scenic Corridor. This beautiful coastline is peppered with massive natural rock formations in the water, the most famous being a solid rock archway that stands majestically in the middle of the crashing waves.
The entire atmosphere of the spot is incredibly tranquil and relaxed. It is kept very clean and tidy in an effort to give guests the best possible experience. It feels less like heading into a public space and more like a private oasis. Just like with so many other places in Oregon, be sure to have that camera handy.
Mt. Hood National Forest
Fall, spring, summer, or winter–there is something to do in Oregon in every season. In the winter, however, one of the best possible places to be is the is Mount Hood National Forest. Home to some of the best skiing in all of Oregon, this now-dormant volcano is a perfect place to shred through some powder.
Even if it isn't winter Mount Hood is a great place to hike, soak up some sun, and explore beautiful Oregon. The many trails here are truly spectacular.

Cape Perpetua
Many people claim that if you are going to only visit one place in Oregon it should be Cape Perpetua. This is where the beautiful Oregon forest meets the rugged ocean and coastline. What makes Cape Perpetua so famous are the various tidepools and sinkholes. Some of the best ones are Thor's Well, Devil's Churn, and Cook's Chasm. Also while there, be sure to hike over to the Spouting Horn and see water shoot through the air from the geyser onto the nearby rocks. It is important to note that guests should wear shoes that are suited for hiking in areas with water.
Pittock Mansion
With all of the outdoor things to do, sometimes it is good to have a unique indoor activity planned for those rainy or super hot days. Without any doubt the best indoor activity in Oregon is the Pittock Mansion. Located in Portland, this house offers a look into the past in this city of the modern world. Pittock Mansion may have the best view over Portland of any building.
Pittock Mansion is a French Chateau built in 1914 for Henry and Georgiana Pittock. It has been kept in the style of that time with the technology and even art from the 1910s. The gardens and surrounding area are perfectly manicured and really wonderful to wander through and take in the views. Be sure to check out Pittock Mansion during Christmastime to see the many beautiful decorations.
No matter what you are doing in Oregon, from feeling like you live in Game of Thrones or the Goonies to checking out historical trails and gardens, there is so much to do in that you are certain to never get bored. Adventure lovers will find that they were made for Oregon as there are never-ending adventures to be had.
If there was ever a place to head just for the Instagram pictures it would definitely be Oregon. Each spot is more beautiful and more show-stopping than the last and that is what makes it such a great place to visit. Things never feel boring or stale but continue to be shocking and new. Everyday you can wake up and head out to somewhere new. From desert to coastline, from forest to city, Oregon has everything you could ever want from a vacation. Plan a trip to Oregon today, and of course don't forget your hiking boots and camera.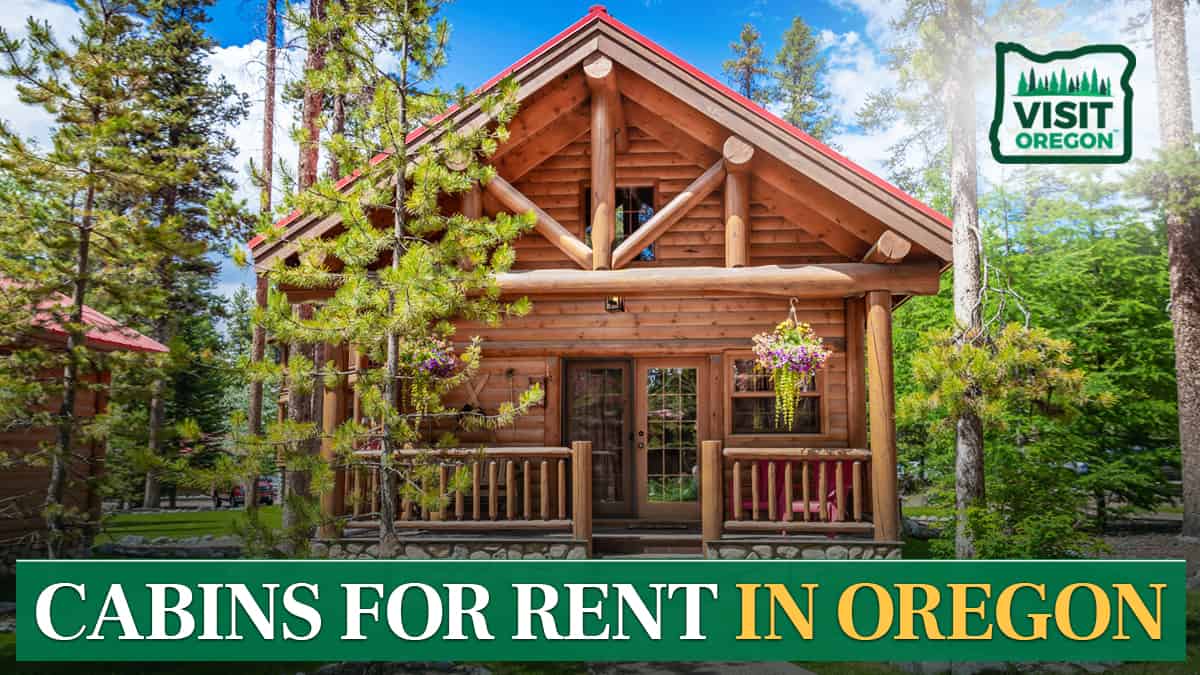 30 Unique & Secluded Cabins Rentals in Oregon Everyone dreams of a secluded retreat, tucked