Located in the heart of Deschutes County sits the small city, Bend. Many visitors overlook this gem when adventuring through the rugged Beaver State. Likewise, many visitors can't visit the state without adding Bend to their itinerary. This steadily growing city has a strategic geographic location: sitting at the corners of Oregon's different landscapes. The tall, beautiful Ponderosa pine trees eventually fade into the high desert region of Oregon while Bend's western border is just east of the majestic Cascade Mountains.
Bend is the doorway to nearly all areas in Oregon. The state's infamous ranches are on the outskirts of the city, the preserved, old Oregon Trail wagon ruts are to the north and northwest and several national forests border the western edge of the city. And let's not forget that Bend is only one of three cities in the country to have an inactive volcano within the city limits!
I could not imagine visiting the state of Oregon for the first time and not checking out the city of Bend. I consider it the "base camp" for Central Oregon as it's a great place to retreat to when you've spent all day hiking, biking, and exploring.
This is why I felt it was necessary to share 10 things to do in Bend, Oregon! Many folks have enjoyed their visit so much that they moved there! The population has literally doubled since the year 2000.
Here are the top 10 things to do in Bend, Oregon:
As I have already mentioned, Bend is unique in that it has an extinct volcano within the city limits! Don't worry; it isn't about to erupt anytime soon, if ever. However, it offers some spectacular views and an incredible experience. You can choose to hike up to the cinder cone or drive up it. However, once you reach the top of Pilot Butte, which stands 500 feet above the town, you can see the rugged terrain of Oregon all around. The entire city of Bend sits below and in the distance stands the picturesque mountains and the desolate high desert. In addition to the beautiful view, you can add to your bucket list that you stood on only one of 3 volcanoes that holds citizenship within city limits.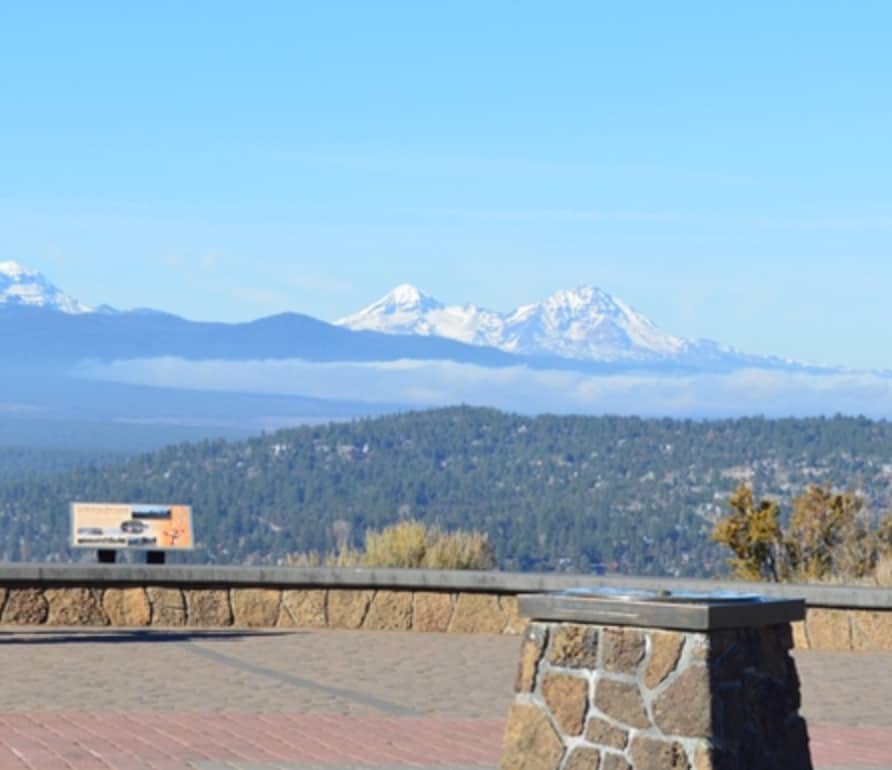 The High Desert Museum is a great place for family and/or couples who want to learn more about Oregon. I LOVE this place because it isn't just an indoor museum…it takes you OUTDOORS so you can have real interaction with the environment of Central Oregon. The museum will guide you on an outdoor tour of the rugged terrain and explains every detail about the high desert region. You will learn the history of the area and gain a useful insight of all the geological treasures that the region has on natural display. The indoor portion of the museum shares an incredible collection of local wildlife that will intrigue both you and your children. Overall, this is a great place to help you understand how to explore Central Oregon and what to expect.
In my personal experience, you cannot visit the Beaver State without checking out a massive waterfall. Oregon has the BEST waterfalls! With that being said, it's with great honor that I introduce you to Tumalo Falls. Yes, this 97-foot tall beauty is a mere 15 miles west of the city. Located in the Deshutes National Forest, Tumalo Falls is a short hike down the trail head. Along the way, you will encounter several, smaller waterfalls that will compete for your attention. AND if you haven't had enough, about a mile beyond Tumalo Falls sits a second main waterfall named Middle Tumalo Falls. Regardless, many people enjoy having picnics near the main waterfall as it's always open for day use.
While we are on the subject of Tumalo Falls, let's talk about Tumalo State Park! No, Tumalo Falls is NOT within Tumalo State Park, although it would easily be mistaken as such. It's very close to the city of Bend along the Deshutes River. Folks LOVE to spend weekends on the campground there! In fact, I enjoy the area because it's just far enough secluded from city life to make you feel as if you're fully emerged in nature yet just close enough to Bend for the convenience of a grocery store errand. If you need a nature escape without being too far removed from everyday conveniences, Tumalo State Park is for you. Spend all day hiking the trails, fishing from the river or, if it's warm enough, SWIM!
5. Newberry National Volcanic Monument and the Lava Lands
Oregon has some of the country's most scenic and geological wonders. Bend, Oregon sits in the middle of all of that excitement! Only a few miles from the city is the Newberry National Volcanic Monument. This location was created within the Deschutes National Forest to allow folks to view the Lava Lands of the area.
Yes, there is an actual place referred to as the Lava Lands. Oregon has many mountains and old volcanoes, so you can only imagine what the Lava Lands were like in antiquity! The monument is surrounded by thousands of acres that contain picturesque lakes, old lava flows and the famous Paulina Peak. (Paulina Peak stands majestically at 7,985 feet. It's the highest point within the Lava Lands.)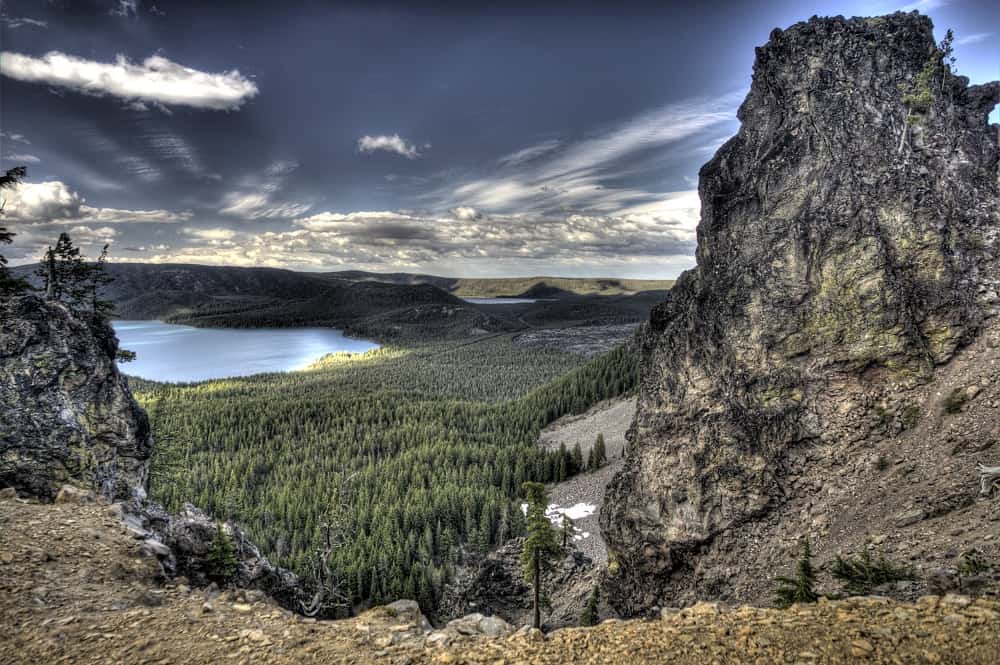 6. Visit a Distillery or take a Brewery Tour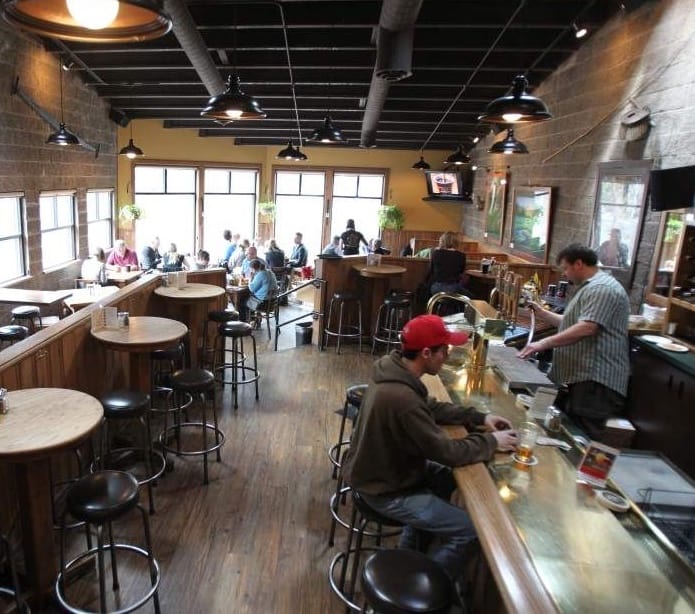 Oregon is also known for its incredible talent for producing tasty wine and beer. The western portion of the state, in the Willamette Valley, is full of vineyards in which wineries make the best tasting wine next to Italy and France. The central and eastern side of the state are more known for beers and breweries. (Really, the entire state is known for its wine and beer!)
It's only natural that a visitor to Bend must check out one of the local distilleries or embark on a relaxing brewery tour! Oregon brings excitement to their brewery tours by taking folks on trolley adventures and more. In other areas, you can simply walk from one brewery to the next and enjoy samples from each one. Regardless of where your heart leads you, the breathtaking landscape never leaves your side.
Here's a few breweries to check out in Bend:
Only 25 miles north of Bend is the scenic Smith Rock State Park. In my personal opinion, this is one of Oregon's most beautiful locations. In fact, it is nicknamed as one of Oregon's Seven Wonders. It's here that you will see rock walls that tower over the earth with the river flowing effortlessly on the bottom. Jagged rocks, desert brush, and spectacular cliff views give this place a spot on your bucket list. This place will give you an appreciation for how awesome our planet is! And, by the way, the air in which you breathe there is so crisp and clean; If you have ever wanted to be at one with nature, that's the place to experience it.
You and the family can enjoy the hiking trails, running trails, biking trails and rock climbing. I suggest that you pack a picnic lunch and make a day of it!
8. Peter Skene Ogden State Scenic Viewpoint
Also 25 miles north of Bend is the famous Peter Skene Ogden State Scenic Viewpoint. You will recognize it immediately from the tall, arched bridge that hangs over the river canyon. This place is worth the stop and a camera! It gives you a jaw-dropping view of the river canyon, basalt cliffs and the open high desert plains with the dark, blue mountains standing tall in the distance. Have we said enough? It's a BEAUTIFUL place to have a picnic or to take a few pictures and soak in the scenery. It's scenes like this that make a person say, "So, this is Oregon."
9. Mt. Bachelor Ski and Snowboarding Resort
Obviously, Bend has more to offer than just the high desert, extinct volcano and waterfall scenes. The area also has Mt. Bachelor that stands majestically in its backyard! Mt. Bachelor is one of the most popular mountains in the state of Oregon. It's tall, white peak lulls in thousands of visitors every year.
You cannot leave the area without first experiencing the Mt. Bachelor Ski and Snowboarding Resort. It's the sixth largest ski resort in all of North America with huge vertical drops and over 100 ski routes to explore. In addition to skiing and snowboarding, it also has snow tubing, dog sledding, disc golf courses, bike parks and more. And for the local folks, they refer to it as "The Mountain". While visiting the city of Bend, don't be surprised if you hear it in casual conversation such as, "Hey! Are you going to The Mountain next weekend? We bought new snowboards and are wanting to check them out."
Mt. Bachelor is a family fun place for everyone!
10. Hiking on South Sister Mountain
Only a few miles west of Bend is South Sister Mountain. It's the tallest peak of the Three Sisters mountain peaks and is the third tallest mountain in the state of Oregon with a height of 10,363 feet.
Visitors love South Sister for the hiking trails and spectacular views! Keep in mind that most of the trails on South Sister are strenuous and difficult hikes that take all day to complete. However, I enjoyed just visiting the famous spot and hiking through the area partially. Who said that you had to finish a hike? (If you're a serious hiker, this place is for YOU.)
Depending on the time of year that you visit, you may need some trekking poles for hiking through snowy areas. Don't be fooled by the seasons: Snow is on the ground in the warmer months too!
Before you can embark on the exciting trail, you must purchase a $5 Northwest Forest Pass; however, if you already own a National Parks annual pass then you're good to go! This is a very popular place, so be prepared to arrive early as parking fills up QUICKLY.
We hope you enjoyed this article. Be sure to check out some of our other blogs below and leave any thoughts you may have in the comments.