20 Of Oregons Best Camping Spots
Whether you want to wake up to the sound of the roaring Pacific Ocean, enjoy serene lake views, or backpack through one of our 11 National Forests, Oregon is the place for you. With campsites scattered all over from the scenic coastline, to the desert lands of Central and Eastern Oregon, you can find just about anything your heart desires in our great state. With over 255 State Parks spanning over 109,000 acres alone there is never a shortage of fun to be had, and nature to explore. Below we have compiled 20 of Oregon's best camping spots. Take a look, plan your trip and most importantly – have fun.
Wyeth Campground, situated at the base of Gorge Cliffs, features easy to navigate trails, and creek access. The Wyeth area was once an early settlement site, and used as a Civilian Conservation Corps Camp (a work relief program for unemployed, single men at the time) in the 1930's, and a Conscientious Objector Camp in the 1940's. The site has 3 group sites and 13 individual sites – 11 of which are reservable up to 6 months in advance while sites 1 and 2 are available on a first come, first serve basis. This site is not generally RV friendly as there are no hookup sites, and only small trailers and RV's less than 30ft in length are allowed. Like most campgrounds in Oregon, this site books up fast! We recommend selecting, and reserving your spot as soon as possible – Memorial through Labor Day is peak camping season here and sites will go quick.
Located just 12 miles west of the mining town, Granite, this campground is situated high in the Blue Mountains of Eastern Oregon in the Umatilla National Forest on the edge of a beautiful lake. Boasting 28 campsites, Olive Lake Campground includes access to 7 toilet facilities, hiking trails, scenic area trails, and a lake with a boat ramp, and 2 docks. Aside from fishing, floating, boating, or swimming in the lake, it is also a popular place for wildlife viewing. A great spot for the animal lover, photographer, or the person who just wants to kick back and relax, this spot is centrally located within 20 miles of multiple historic sites. While the site is open year round, July-August is considered the "busiest" season so we recommend getting their early as this site runs on a first come, first served basis.
Salmon Creek Falls Campground
Located in the Willamette National Forest, the Salmon Creek Falls Campground is surrounded by beautiful old growth trees along the shore of Salmon Creek. The rocky terrain around the campsite has created two beautiful waterfalls that drain into deep, clear blue-green waters creating a breathtaking backdrop to a fun weekend of camping. Like most campsites we will list today, this spot also runs on a first come, first served basis. There are 14 campsites, toilets, and drinking water on-site.
One of our personal favorite spots, Fort Stevens State Park, is centrally located in the upper Northwest Oregon Coast between Astoria, and Seaside. Once a military defense installation, Fort Stevens was actively used for 84 years between the Civil War and WWII. Now a 4,300 acre park, this amazing site boasts history and historic site, nature and so much more. Camping, beach-combing, freshwater lake swimming, trails, wildlife viewing, a historic shipwreck, and a historic military fort make Fort Stevens a uniquely diverse park. On top of all of that, they have a 9-mile paved network of bike trails, multiple hiking and horseback riding trails, as well as an abundance of forest, wetlands, dunes and more. We could write about this spot forever so we'll leave it at this – Fort Stevens State Park is a must see.
Tillicum Beach Campground
While Tillicum Beach Campground is popular for its close proximity to the beach and the easy access to whale watching, surfing, and tide pool viewing amongst other things, it is most popular because of the fact that 61 of their campsites have beachfront views. While this campground has some first come, first served spots, many are reservable – so you'll want to reserve them fast. Availability for the busy season is released June 12 and runs through December 11, 2019. Each site includes a picnic table and campfire pit. While there are no showers, flush toilets and drinking water are provided. While they are not on the waterfront, Tillicum Beach Campground has some sites available with RV hookups.
While there are multiple campsites near/at the Newberry Monument, Paulina Lake is one of the more popular spots (they're all great!) Located on the southwest shore of Paulina Lake, this campsite is the first you come across when entering the monument. This site is perfect for the nature lover, bird watcher, bicycler and hiker. There is multiple trails nearby as well as the Paulina Falls Day Use Area- the perfect spot to meet some campsite friends and enjoy a day of fun and relaxing.
Trillium Lake is another one of our personal favorite spots. Located on the beautiful, and popular, Trillium Lake. Near Government Camp, the campground boasts amazing views of Mt.Hood and the 63 acre lake. One of the most popular sites in the state, we highly suggest trying to snag a spot here purely for the amazing scenery, recreational activities, boating, swimming, fishing and so much more. If you're looking to get out and about for a day or two while you're camping, we suggest checking out one of the many historical sites located near the lake, or checking out the fishing pier located in their day-use area.
Located on the coast, Honeyman State Park Campground is just three miles south of Florence and is the second largest campsite in the state – like most others, we suggest grabbing a spot here ASAP! They go quick. Located within the park are two freshwater lakes that are great for swimming, boating, fishing and more. There are 45 full-hookups sites, 120 electrical sites, and 185+ tent sites, yurts and group sites. In addition they have a small store on-site and handicap accessible sites.
Cove Palisades State Park
Surrounded by the beautiful Lake Billy Chinook, Cove Palisades State Park is perfect for the entire family. In addition to 91 tent sites, 85 full hookup sites, and group sites, they also feature 3 deluxe cabins. Spend a day on the lake floating, boating, skiing, you name it! This park has endless recreational opportunities. Like most other campgrounds in Oregon, these spots go FAST! So grab them while you can.
Steens Mountain Region – 5 Camp Sites
While this isn't just one campsite, we couldn't leave the Steens Mountain Region off our list. With five campgrounds in the area, you can choose the site that best fits your needs. All five campgrounds offer different scenery, different elevations, and different amenities. Wanna bring your horse, donkey, or llama with you? They even have an equestrian friendly campsite just 18 miles from HWY 205.
Crater Lake National Park
Like Steens Mountain Region, there are multiple campgrounds to choose from near Crater Lake. The deepest lake in the nation, Crater Lake offers up some of the best views in Oregon. We highly recommend checking out one of the many campsites in the area at least once in your life – it is sure not to disappoint.
Oregon's largest state park, Silver Falls is the perfect spot for the hiker, biker, and water lover. Boasting amazing waterfalls, rivers, trails and amazing scenery, this is one of our favorite spots to set up camp. The main campground features tent sites, RV sites, and even horse friendly sites. In addition to group sites for multiple families, they have a youth camp on-site that can fit up to 250 campers!
Lost Lake Resort and Campground
Located in Mt.Hood National Forest, lost lake has a beautiful campground as well as amazing scenery, multiple trails and other recreational opportunities. Boat, float, or swim in the lake with Mt.Hood as your backdrop. Boasting an impressive 148 camp sites, 2 miles of handicap accessible trails and more, we highly recommend checking this spot out. Like many others, these campsites are available on a first come, first serve basis only.
Like Honeyman State Park, Cape Lookout is also located on the Oregon Coast. Offering a beachy feel, you can hike to multiple viewpoints and coves, or play on the nearby beach. In addition to campsites and RV hookup sites, Cape Lookout also offers Yurts and Deluxe Cabins for those looking for a more upscale camping experience.
Quartzville Creek Corridor
Named after the gemstone that has been mined in the area, Quartzville Creek is unique in the sense that recreational mining is allowed adding a fun element to your next trip. Boasting multiple swimming holes, this camping area has two campsites nearby as well as dispersed camping spots along the Quartzville Back Country Byway. One of the less popular camping areas in the state, you have a better chance at snagging a spot to pitch your tent.
Despite looking like a small mountain range, Steens Mountain is just that – one large mountain. Stretching 30 miles north to south, the mountain is the largest fault block in North America and supports abundant forest and wildlife. While you're here, checkout Steens Mountain Loop and one of the many trails, lakes, and viewpoints it offers. Stop by Fish Lake campground and check out the trout stocked pool, or stop by South Steens and checkout one of the many trails they provide access to. Whichever you visit, we always recommend checking out the nearby Alvord Hot Springs – you won't want to miss it.
Referred to the "Oregon Alps," the Wallowa Mountains are impressive enough to compete with the Cascades as Oregon's most impressive mountain range. Just northeast of La Grande, the Wallowa Mountains boast enough campsites that you can *almost* guarantee you'll find a spot last minute. The most popular of campgrounds in the area is the Wallowa Lake State Park. The Wallowa Lake State Park alone has 121 full RV hookup sites, 88 tent sites and bathrooms and showers on site. If you don't snag one of their sites, we recommend checking out one of the many campsites scattered throughout the surrounding areas.
Elkhorn Mountains – Anthony Lake
While it is close by the impressive Wallowa Mountains, Elkhorn Mountains should not be overlooked. We recommend checking out the Anthony Lake Campground as it is at 7,000 ft elevation and stays considerably cooler during the hot summer months. None of the campsites boast lake views, but the lake is a short walk away in addition to awesome hiking trails, and other recreational areas. We hear the best spots are located on the lakes south side – but beware, these sports are first come, first serve walk in sites.
Cottonwood Canyon State Park
Straddling the lower John Day River just southeast of the Dalles, Cottonwood Canyon is one of Oregon's newer campgrounds. Check out one of two trails and explore the river, nearby canyons, or any of the 8,000 acres this park boasts. The river is the perfect spot for sport fishing, swimming, floating and more. With only 21 sites we recommend getting here as early as possible – all sites are offered on a first come, first served basis only.
Situated at the entrance to the Strawberry Mountain Wilderness, the Strawberry Campground is perfect for hikers and backpackers as the area boasts miles of trails that wind throughout the wilderness. In addition to the campground, you can find many campable sites about a mile up the trail from Strawberry Lake. Few people camp here overnight so this may be the perfect spot if you are nervous about trying to secure a campsite elsewhere.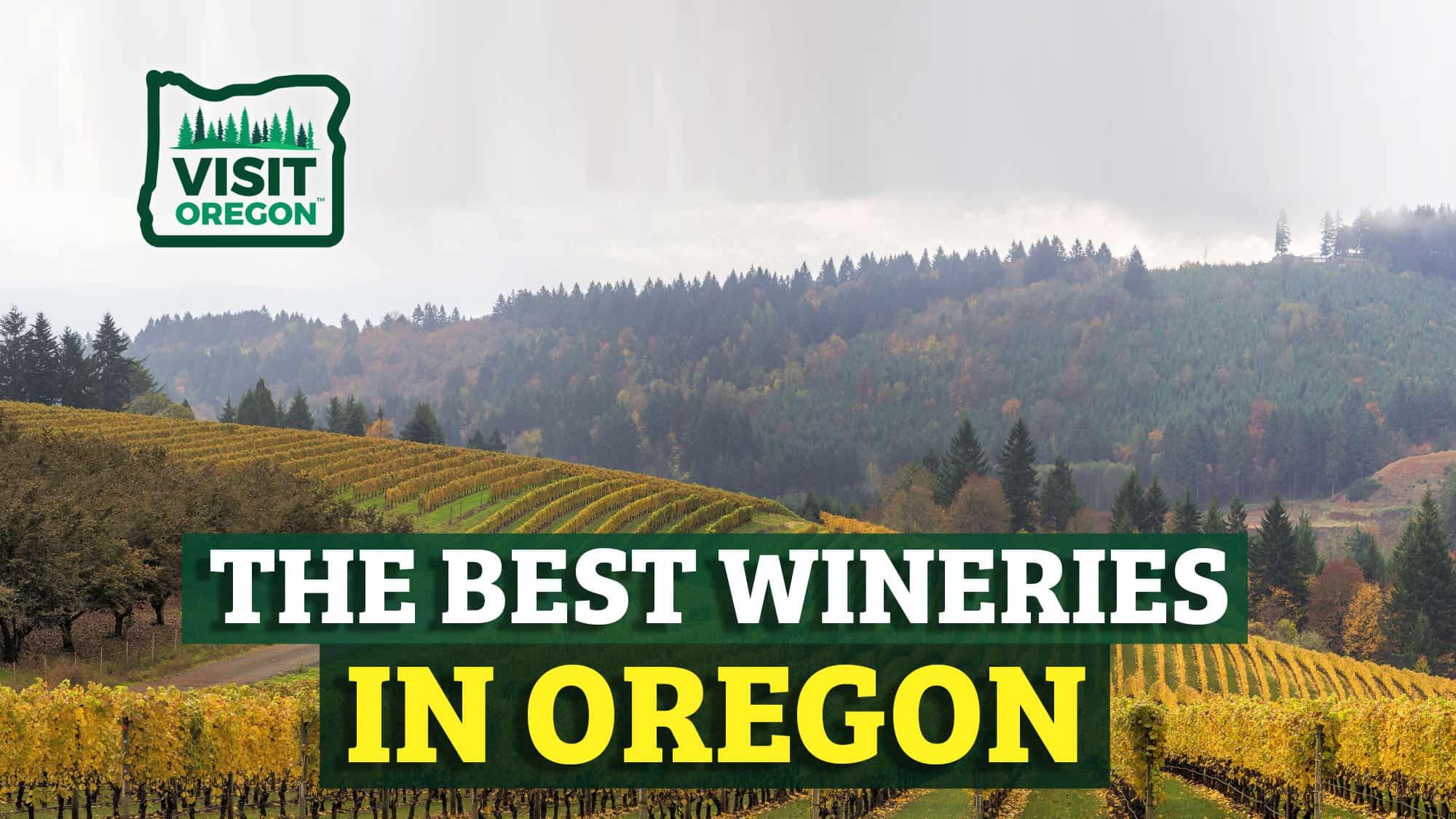 The Top 10 Best Wineries In Oregon
I don't know about you, but when I used to think about Oregon, I imagined Haystack Rock…
Top 10 Things To Do On The Oregon Coast
When visiting the Oregon Coast, I never ask the question, "What should I do while I am here?…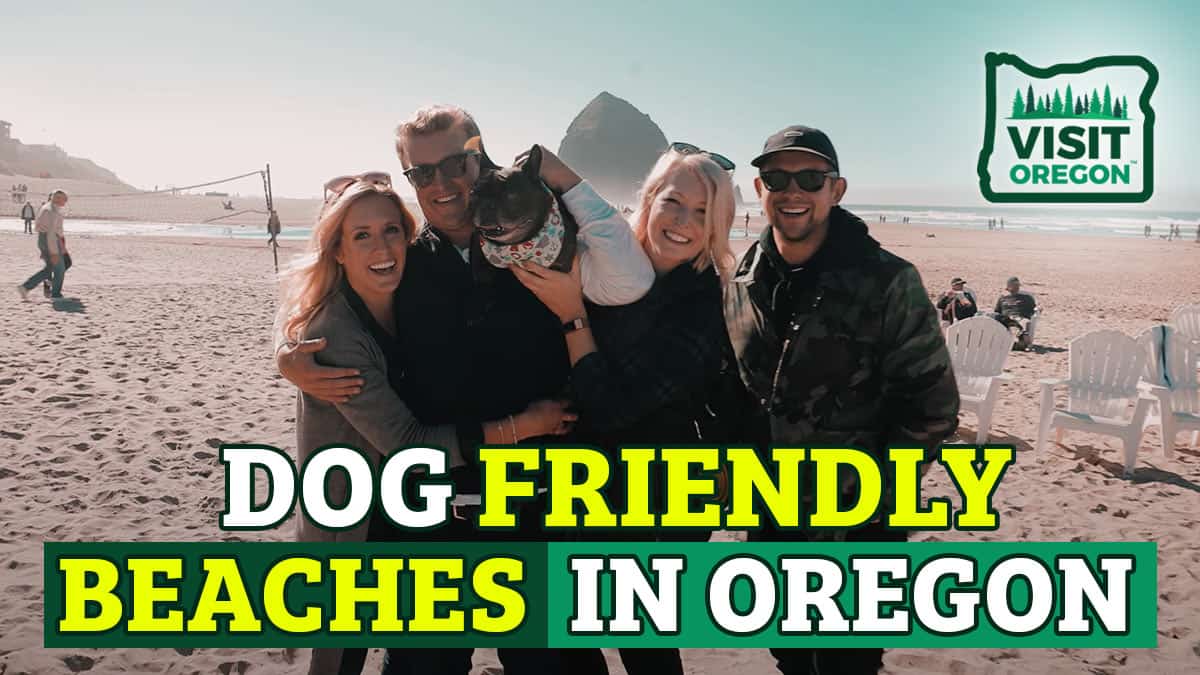 Top 12 Dog Friendly Beaches In Oregon
The coastal side of Oregon offers you and your pup over 350 miles of beachy bliss, gorgeous oceanic…
Top 10 Fun Things To Do in Seaside Oregon
If you're looking to make the move to Seaside, you'll be happy to know there is plenty to do…