Have you ever heard of an incorporated city with a population of only 46 people? If the answer is no, you can now say that you have. Antelope, Oregon, the mysterious, almost-a-ghost-town, in-the-middle-of-nowhere, northern central city was incorporated in 1896. Located approximately an hour south of The Dalles, this infamous town has quite an interesting history. And no, we aren't just referring to Oregon Trail history.
Perhaps you desire living in the picturesque Oregonian countryside that's lathered in pioneer history, ranching history and – national controversial history? Yes, you read that correctly. So, buckle up, get comfortable and let me tell you a little about this mysterious and intriguing Oregonian city of only 46 people. You just might decide that it's the place for you!
Where in the World is Antelope, Oregon?
If you're a geography guru and have never heard of Antelope, Oregon before, don't worry. Many folks seem to only know of the controversy of the town rather than the actual town itself. However, Oregonian locals know ALL about Antelope.
"It's the hidden gem of Oregon that most people overlook." – Recent Visitor
Antelope is located in Wasco County in the north central portion of the state. It's approximately 130 miles east of Portland and has an elevation of 2,685 feet. When you drive to the near ghost town, you mustn't blink for you will drive right through it and miss it! You will be greeted by a tiny green road upon city limit entry. Antelope is surrounded by vast countryside with open fields and wildlife.
What is the History behind Antelope, Oregon?
Ah, now it's time to share the interesting tidbits that created Antelope to what it is today. This town has such a robust history that I'm going to categorize it for you. Let's get started!
The city was named around the year 1862 for the plentiful antelope herds who roamed the area freely. Back in those days, there were hardly any settlers around to encroach on the antelope wildlife roaming grounds.
During the 1980's, the city temporarily changed its name to Rajneesh; however, that only lasted for a few years. There is more to that story coming up later on.
Today, it's a well-appreciated sight loaded with magnificent photo opportunities. You can leisurely walk the trails, soak in the beauty and have a picnic.
Antelope Beginnings: Stagecoach and Freight Stop
Initially, beginning in 1863, Antelope was a stagecoach and freight town that provided the road to The Dalles and Canyon City. It was the pit stop in between the two towns. In those days, Canyon City was known for gold mines thus, many travelers went through Antelope to reach either destination.
One of the earliest settlers in Antelope, Howard Maupin, started a cattle ranch to raise meat for folks who traveled through the area. Slowly but surely, the community started to grow with the stage station getting established by 1864 followed by the post office in 1870. Records reveal that the Antelope community was officially established in 1872; however, the town was not incorporated until 1896 as previously stated.
Antelope Began to Grow Steadily After Incorporation
As with any Old West town, Antelope continued to grow with increasing speed once it became incorporated and adopted its first mayor. In 1898, the town population had grown to 170 residents. (That's considerably more than today's population of 46 residents!)
As it was a hot spot on the old roadway to The Dalles and Canyon City, the town bustled with an active social circle. In fact, it even had a popular community building named, "Tammany Hall" where everyone gathered to learn about social events and meetings.
During this time, the town flourished with businesses. To name a few, there were several livery stables, three general stores, one meat shop, one blacksmith shop, four hotels, one church, SEVEN saloons, one barber shop, one funeral parlor, one drug store, a BOWLING ALLEY (Yes, they had a bowling alley in this Old West town during the late 1800's!), post office,schoolhouse, jail and city hall. No doubt about it: This was a very lively and active town on a very busy, high traffic roadway.
Antelope Became Known for Ranching and Sheep Herding
As Antelope moved into the 20th century, it had a well-established reputation for ranching and sheep herding as well as a bustling stagecoach town. This was another major source of income and provision for the residents of Antelope. Many of them would have their sheep shipped in from foreign countries like Scotland, Australia and Spain. The town appeared to be on the right path for becoming a successful, well-sustained economical avenue.
Antelope Received One Disaster After Another
However, the dark clouds of bad luck seemed to roll over on the growing, prosperous town of Antelope, Oregon. Right before the turn of the century, a devastating fire destroyed most of the businesses in the town. The damage amount was at a staggering $70,000; that was an outrageous amount of money for that time period. The town tried to recover, but it never fully rebuilt everything that was lost. It did, interestingly, move on to create its own newspaper notably named, "The Antelope Republican". The comeback from the fire still seemed very promising.
Unfortunately, a few years later, a terrible slaughter of sheep occurred. It was an unusual type of war against the sheep ranchers that included thousands of sheep lost and the burning of sheds and hay. This horrific event pulled even more money from the town's pockets.
Fast forward to the 1980's and a new kind of disaster plagued the city of Antelope. Members of the Rajneesh Movement moved to Antelope with the intent to create a utopian society in the open spaces in Northern Oregon. Following the teachings of the Bhagwan, devotees of the Rajneesh Movement expressed their beliefs and practices in optimism, free love, science and mysticism.
The nearby Big Muddy Ranch appealed to the leaders of the movement so they bought it in hopes of creating a new community for their followers. Their pockets were also large with a healthy flow of cash from banking on book sales, events and more. After all, it was a famous international movement that was quickly growing in popularity.
When the Rajneeshees moved to town, they didn't waste time trying to take it over. Immediately, they worked tirelessly to win over the hearts of Antelope residents to join their movement. More than 7,000 devotees of this movement had moved to Big Muddy Ranch. In fact, they even changed the name of the ranch to Rajneeshpuram Commune. When this happened, it upset many of the original residents as they knew they were losing control over their town. Many sold their properties and left.
This takeover of the town of Antelope with the devotees voting to change the town's name to Rajneesh. It seemed as if all hope was lost for the town of Antelope. Once a bustling stagecoach and ranching town was now manifesting into something unrecognizable.
The Rajneesh Movement was a success for a few years until criminal investigations caused it to crumble. The leaders of the movement were accused and arrested for attempted murder as they had infected the food with a strain of Salmonella in several restaurants in The Dalles. This was considered the first biological terrorist attack on United States soil. The criminal behavior was performed for the purpose of controlling a local election. Hundreds of people had been poisoned as a result. Thankfully, the folks involved with this were deported and the Rajneeshpuram Commune was destroyed.
The Town's Original Name was Restored
Not long after the Rajneesh Movement was abolished from the country, the few remaining residents of the town reclaimed it by restoring its original name, Antelope. Unfortunately, the town has never been the same and has been a borderline ghost town with only 46 residents. However, it's still a beautiful location with much promise to be something great again!
Buying Realestate In Antelope Oregon
Photographers enjoy traveling to the town to capture photos of the rustic, old buildings and vast Oregonian countryside. It is now a Christian community with the familiar Oregonian vibe. The only difference? It has a unique history that will intrigue you the moment you visit.
Antelope has incredibly low rates with cost of living and real estate purchases. In fact, you can purchase a typical three-bedroom home for only $109,000. That number is considerably less than the average Oregon real estate cost.
If you're searching for a great location to call home, Antelope is waiting for you to come and bring it back to life! If anything, you'll enjoy the classic, rustic, Oregon country living. Its warm, Mediterranean climate is very inviting. It's never too hot and never too cold. Access to large cities AND geographical sights is super easy.
It's also a great place to retire. The median age for Antelope is 62 years. Check it out for yourself and become a part of Antelope's history.
We Look Forward to Seeing You in Antelope!
Now that you've been given the brief overview of the lovely town of Antelope, what do you say? Are you ready for that move? Spend the day in Antelope and think about it more. You'll meet friendly people and make new friends. Antelope, Oregon has so much to offer!
While the Oregon coastline is rural compared to other coastlines in the United States, more people are moving to the area.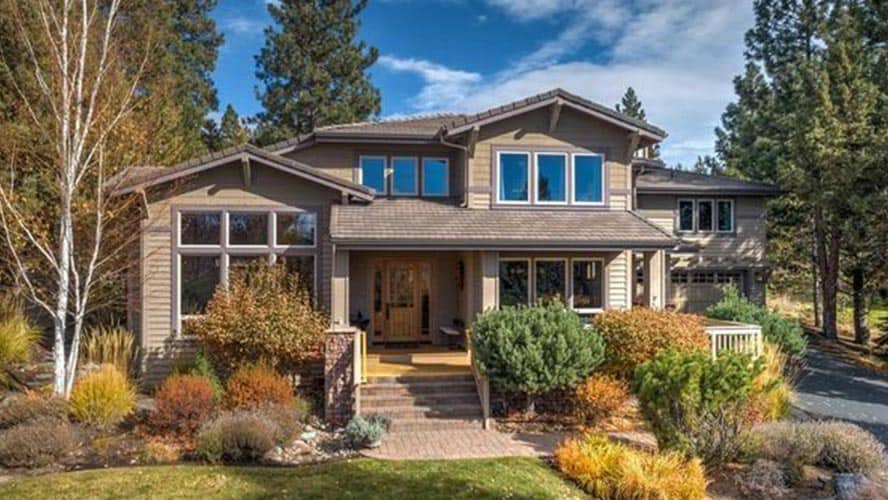 Many people visit Central Oregon every year and fall in love with its spectacular views and acres of untouched land.
Can You Camp on Oregon Beaches? Some of the most beautiful and scenic beaches in
Read More »