Welcome to Coos Bay, Oregon!
If you dream of living on the coast with perfect temperatures and impeccable views, the Oregonian city of Coos Bay will fulfill your dream. Coos Bay offers a little bit of city life, a little bit of country life and a whole lot of coastal life! Sitting on the pristine bay, the city offers many opportunities for career choices, recreational activities, and shopping adventures.
It's the family-friendly environment and charming way of life that typically draws people to the shores of Coos Bay. They often discover that everything they had been missing was waiting for them in this spectacular Oregonian coastal city.
If you will allow me to, I want to walk you through the basic details on everything there is to know about Coos Bay, Oregon. While I cannot possibly cover everything that this fabulous town has to offer, I can show you what you need to know should you decide to uproot everything in your life and move to Coos Bay.
This may sound a bit cliche, but Coos Bay really is a "diamond in the ruff".
Where is Coos Bay, Oregon?
If you're a geography guru and have never heard of Coos Bay, Oregon before, don't worry. 
"Coos Bay is a beautiful coastal destination for families" – Recent Visitor
Coos Bay is located on the central Oregon coast. It's approximately 223 miles soutwest of Portland (3 hours and 50 minute drive) and has an elevation of 30 feet. If you fly into Portland and rent a car, you will have a beautiful drive down I5 through Salem and Eugene, then cutting over to the coast after Eugene.   
The Population of Coos Bay
As I have already clarified, Coos Bay is a special place. It may further interest you to know that Coos Bay is the largest city on the Oregon coast! (Don't worry; it's not TOO large of a city. Many areas in the United States would refer to the city's population as a large town.)
The population of the city has approximately 16,100 people. That isn't too bad, right? It's the perfect combination of enjoying the "city life" while not comprising the serene "coastal life". (And when I refer to "coastal life", I am not referring to Miami's coastal life. Think of calm beaches, no crowds, open spaces to roam freely while breathing in the rich, saltwater air while the laidback sound of seagulls fly overhead. This is Oregon's coastal life; not Florida's.)
And if you enjoy reading population statistics, I have compiled a list of percentages. As I always say, it's important to understand your surroundings; especially when you move to a new area.
Populations Statistics for Coos Bay:
10% of the population are single with no children.

46% of the population are married.
26% of the population are married with children.
18% of the population are divorced.
These numbers show that Bend has the fifth largest metropolitan area in the state of Oregon. Considering how vast and rural Central and Eastern Oregon are, this offers a perfect blend of country life and city life.
Coos Bay and Neighboring Towns
I don't know about you, but when I am visiting somewhere new, I like to know where everything is on the map! I keep up with the nearby cities and towns and my proximity to them. Before you move to a new area, you need to study the area and become familiar with it. I have gathered a list of nearby cities and towns in relation to Coos Bay. The list also contains the distance between Coos Bay and the nearby city as well as the compass location from Coos Bay.
Cities and Towns near Coos Bay:
North Bend: 4 miles NW

Coquille: 17 miles SE
Lakeside: 15 miles NE
Myrtle Point: 22 miles SE
Bandon: 24 miles SW
Umpqua: 30 miles SE
Reedsport: 31 miles NE
Camas Valley: 32 miles SE
Roseburg: 70 miles E
When I create these lists, I always make sure to include the largest nearby city. In this case, Roseburg is the next largest city in close proximity to Coos Bay. (Also keep in mind that different routes may add miles to the city's distance.)
Furthermore, the city shares a border with North Bend AND it's sectioned into four distinct districts: Marshfield, Milner Crest, Eastside, and Empire. The districts of Eastside and Empire were once individual cities until they grew into Coos bay. And honestly, I wouldn't be surprised if North Bend eventually joins Coos Bay as the fifth district since they now share a border.
Geographical Landscape and Climate for Coos Bay
Coos Bay is, well, located on a bay! It overlooks the giant and vast Pacific Ocean on the Coos Bay Peninsula in southwestern Oregon. In fact, the area is often referred to as Oregon's Bay Area since it includes several city and town systems. Coos Bay is also rather hilly. Some areas of its landscape may be at sea level while other areas extend 500 feet above sea level. Let's just say this: Should you enjoy bike riding, you will certainly get a work out riding a bike in Coos Bay!
Within the city limits, there are also a few water systems such as Lake Merritt, Upper Pony Creek Reservoir, and Empire Lakes. (The fishing here is incredible!)
As for the climate, Coos Bay encounters warm summers with some cool days mixed in. Summer temperatures rarely go above 72 degrees Fahrenheit. By definition, Coos Bay has the traditional Mediterranean climate with the exception of plentiful rainfall. Coos bay receives healthy doses of rain every year. It receives, on average, 65 inches of rain per year.
The area also encounters some fierce coastal storms during the wintertime. Sometimes, the gale force from these storms reach the levels of hurricane strength.
Interestingly, unlike most of Oregon, Coos Bay does not receive much snow. In fact, on a yearly basis, it averages less than an inch of snow! Coos Bay is known for its plentiful rainfall and mild temperatures year round.
The Recreational Activities in Coos Bay
Coos Bay prides itself on their "can do" mantra. The sky is not the limit for these residents. Having fun is heavily involved in their "can do" mantra. Who says that you shouldn't have fun?
It's nearly impossible for me to list every fun activity the town has to offer, so I will list a few of the activities. It's up to YOU to discover the rest of it once you move there!
Some fun activities to do in Coos Bay:
Fishing

Hiking
Camping
Boating
Golfing
Beaching
Water Sports
Museums
Parks
Cultural Events
Shopping
Wind Surfing
I have handpicked four places to visit and explore in the city of Coos Bay. Check them out below!
1. Oregon Dunes National Recreation Area
It's the largest stretch of coastal sand dunes in North America. It extends 40 miles from Florence, Oregon to Coos Bay, Oregon.

It's known for off-road vehicle opportunities and experiences.
2. Coos Art Museum
This museum is home to many great art galleries such as:
Alcove Gallery

Perkins Room Gallery
Maggie Karl Gallery
Uno Richter Atrium Gallery
Mable Hansen Gallery
A rental and sales gallery for any new and aspiring artist.
3. Coos History Museum
This place takes you back in time to learn about the region's first settlers: the Coos and Coquille Indian tribes.
4. Sunset Bay Golf Course
The golf course has some of the best views in the country! It's adjacent to the beach and also provides a great place for camping and picnicking.
Now that you're familiar with many of the recreational activities that's available in Coos Bay, let's take a look at some of the popular job sectors, tax rates, cost of living, and average incomes. These details will help you make important decisions when relocating to Coos Bay.
Job Market Details
While there is work available in nearly every job sector, I will only show you the top three, most employed job sectors.
The most popular job sector in Coos bay is the healthcare industry. It has employed 23% of the city's population.

The second most popular job sector in Coos Bay is the retail industry. It has employed 11% of the city's population.
Finally, the third most popular job sector in Coos Bay is the public administration industry. It has employed 8.3% of the city's population.
The Cost of Living
Another great aspect of living in Coos Bay is the affordability! The cost of living grade for Coos Bay is a remarkable 84.3. To give you an idea of this greatness, the average grade for Oregon's overall cost of living is 113.1. The United States' average grade for its overall cost of living is 100. I don't know about you, but affordability factors into any major moving decision I make!
Average Income for Coos Bay's Residents
The average income for Coos Bay's residents is $21,335 yearly. However, the median household income for Coos Bay's residents is $36,360 yearly. These figures are below the average incomes for U.S residents.
The Tax Rates in Coos Bay
The tax rates in Coos Bay are as follows:
Sales Tax Rate: 0.0%. (Yes, you are seeing that correctly! Oregon does not impose a sales tax on its residents. What you see is what you get.)

Income Tax Rate: 9.0% (Yes, you are also seeing that correctly. In order to compensate for the lack of sales tax, Oregon charges a higher tax rate.)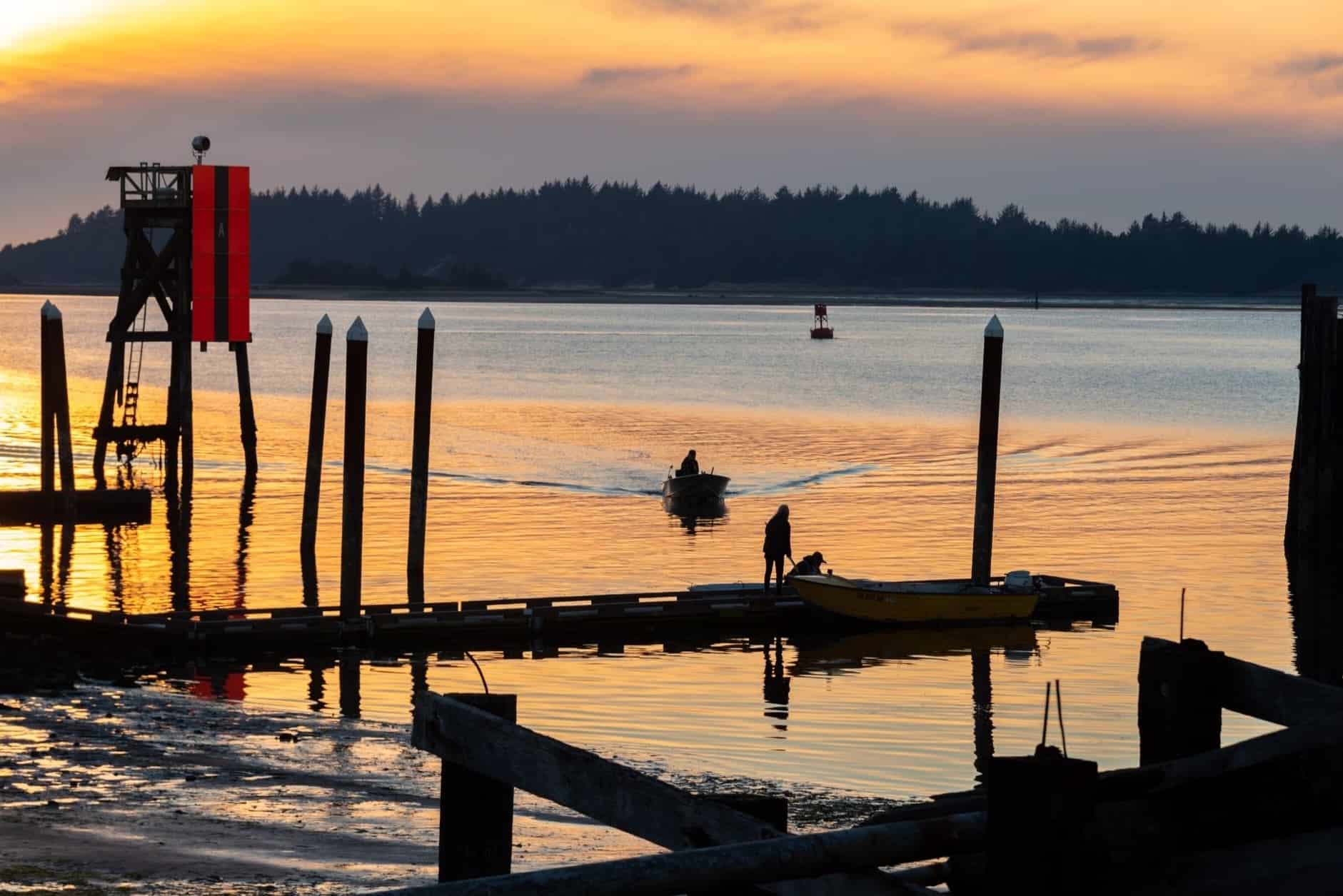 Before European Americans ventured to the Oregon Coast, members of the Native American tribes lived in the area. These tribes included the Coos, Coquille, Siuslaw and Lower Umpqua. It wasn't until 1852 that European Americans finally settled in the area. In 1857, the first Methodist church was established. By this point, the settlement was known as Marshfield. By 1871, the post office was set up which brought the Coos Bay Wagon Road. This is when the town really started to grow. The town continued to be called Marshfield until 1944 when its name was changed to Coos Bay. The name change pleased the local residents as it matched the name of the bay.
For hundreds of years, the bay has been a source of commercial activities as it once used to be very difficult to travel by land to Coos Bay. It wasn't until the development of the railway in the early 1900s that helped bring more traffic into the area. It was also around this time when the town began to prosper in mining and shipping coal and shipbuilding. The ability to travel by way of the Pacific Ocean and by land brought only success for Coos Bay.
Real Estate and Relocation Considerations in Coos Bay
Furthermore, if you really desire to move to Coos Bay, I have great news for you! Not only is the cost of living VERY affordable, but the real estate is VERY affordable. In fact, Coos Bay offers some of the most inexpensive home prices in the state.
The median home cost for a single-family, three bedroom and two bathroom house is approximately $191,000! Even better? The home appreciation value is up by 10% in Coos Bay! When you consider the overall home prices in the state of Oregon, this is like finding gold in a bucket of sand. My advice? Take advantage of the opportunity and find your dream home!
In addition to these details, the average house age in Coos Bay is 49 years of age. AND if you're not quite ready to make a long-term purchase, the rental market in Coos Bay is also very healthy. Nearly 40% of the city's population chooses to rent rather than buy. You can rent houses and apartments as they're both available in Coos Bay.
Be sure to also read our Coos Bay Oregon Real Estate Guide.
Explore Neighborhoods in
Coos Bay
Moving to Coos Bay can be a big decision for many, especially families. It is always good to research the different areas and neighborhoods before you make any kid of move. We are here to help with that process.
Below is a list of different neighborhoods in Coos Bay. Each neighborhood has a link to a page further talking about it.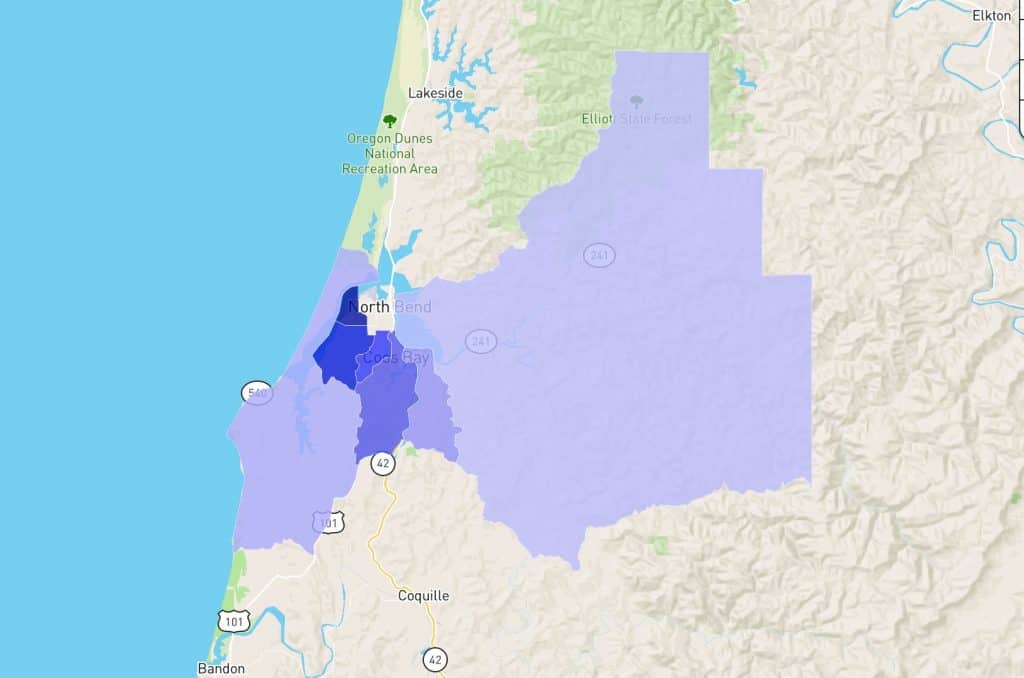 We Look Forward to Seeing You in Coos Bay!
Now that you've been given the brief overview of the lovely town of Coos Bay, what do you say? Are you ready for that move? Spend the day in Coos Bay and think about it more. You'll meet friendly people and make new friends. Coos bay, Oregon has so much to offer!
While the Oregon coastline is rural compared to other coastlines in the United States, more people are moving to the area.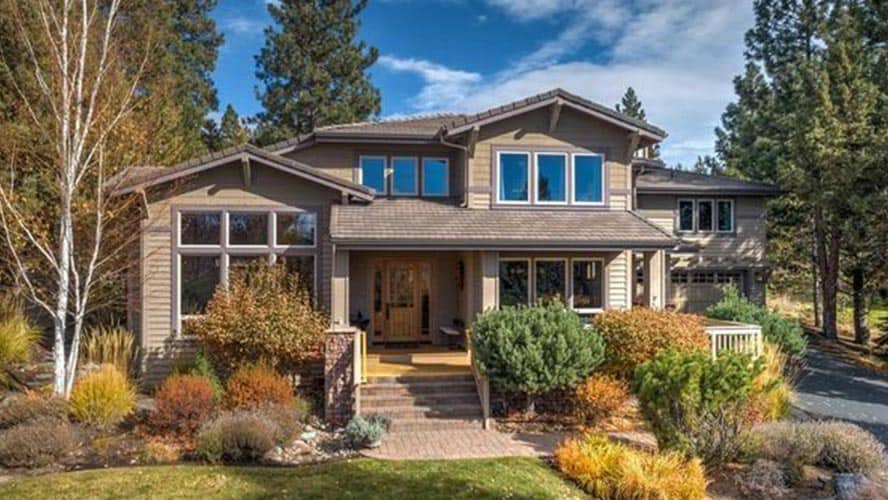 Many people visit Central Oregon every year and fall in love with its spectacular views and acres of untouched land.
Can You Camp on Oregon Beaches? Some of the most beautiful and scenic beaches in
Read More »