When I first heard the name John Day, it never occurred to me that it was a PLACE. That's right; I imagined a famous, western, historical figure in which I could learn about on my adventures in Oregon. However, that is only partly true. John Day  is a small town in Eastern Oregon; albeit, the largest town in the entire county of Grant! And let me just say that for someone who is from the eastern side of the country, it's very easy to forget that everything is bigger and greater in the West. In the east, the counties are smaller as there are many of them! So to hear that a town is the largest in the county is not a huge ordeal if you are in the East. BUT, in the West, the counties are fewer and larger. For a small town such as John Day, and by small I mean it has a population of 2,070 people, to be the largest in the county, that's a rural area. Grant County is large compared to a county in the East. To give you some perspective, about five counties from any given eastern state would fit inside the parameters of Grant County!
if you are in search of a place where you can live a simple life, enjoy the rugged countryside and engage with friendly people, John Day Oregon is the perfect place. Take a moment and picture yourself walking down Main Street where cattle drives and horse trailers share the road with everyday automobiles.
People smile at you as you walk on by, and they may ask, "How are you doing today, ma'am?"
To top this off, imagine living your everyday life surrounded by beautiful, untouched scenery such as the John Day Fossil Beds. This is the place where people across the country only dream about visiting; however, you will be living there!
Now that I have tickled your imagination with some colorful reality, let's review the important facts on building a life in John Day Oregon. After all, you can't move anywhere without covering the basics and determining a plan. For your benefit, I will briefly go over the population growth, economy, cost of living, climate, political stance, transportation, real estate and the schools. And obviously, any other interesting tidbits, I will be sure to include as well!
As I have previously stated, John Day is a small town in the wide open countryside of Oregon. It has a population of only 2,070 people! Located about two miles north of Canyon City, the town has been steadily growing through the years. With a population growth of 1.8% since 2010, it's safe to say that John Day will continue to be a rural town for many years to come. With Grant County having over 4,500 square miles of roaming ground, John Day is the largest town. The total population of Grant County is just over 7,000 people.
Due to the current pandemic, the economy in John Day has been affected. However, this will eventually be recovered as with everywhere else in the world. With that being said, the current unemployment rate for John Day is at 7 percent. This is higher than than the usual United States average of 3.9 percent. Thus, the job market has decreased by 1.6 percent in John Day.
Unlike the current unemployment rate, the cost of living in John Day is spectacular. In fact, it is 18.5 percent LOWER than the average cost of living for the United States. You can purchase groceries and household items without it totally annihilating your paycheck. The utility bills are also very reasonable when compared to the national average. Not only is John Day a beautiful place to live, but it's a frugal place to live as well!
4. The Weather and Climate
I, personally, grew up in the hot and humid state of Alabama. So naturally, I've always been curious about the summers in Oregon. The most pleasant months in John Day are from June through September. The average high temperature during these months ranges from 77 degrees Fahrenheit to 88 degrees Fahrenheit. I also loved how their summers are not drenched with humidity. If it is 85 degrees outside, it's a comfortable 85 degrees. While John Day is listed as having an oceanic climate, it's really on the verge of several climate types. Keep in mind that the state of Oregon is a grand mix of several climates combined into one! John Day is on the edge of all of these climates given its geographical location.
Oh! Before I forget: if you are indeed from the eastern side of the country and are moving to John Day, the summer nights get very chilly. In my case, I wasn't used to summer nights getting below 70 degrees Fahrenheit! However, in John Day, those summer nights can dip down to a chilly 45 degrees. If you're not accustomed to that, be prepared. It's actually quite refreshing!
The winter months are cold, but they're not unbearable. And that says a lot for an Alabamian to make that statement! The most uncomfortable months in John Day are in December and January. The average high temperatures reach around 25 degrees Fahrenheit. Be prepared for some snow although it's not anything like those famous Nor'easters!
In order to learn your new area very well, it's important to also learn of its political stance. For some people, this can change their entire mind on relocating to a new area while others are passive on the subject. Regardless, John Day is a moderately conservative town who has voted on the Republican ticket for the last five presidential elections. If you're in search of a rural, conservative place to call home, John Day is the place for you!
In John Day, the average commute time to work is around 17.2 minutes. Once again, this beats the national commuting average of 26.4 minutes! There is no metro transportation system nor any form of public transportation such as a taxi or public bus. In John Day, you have personal automobiles, horses, and bicycles. (Although, it's so rural out there that I highly doubt anyone commutes to work on a bicycle. If you live 20 miles outside of town, that may take all day!)
7. The Real Estate Market in John Day
The real estate market in John Day is currently HOT. You are reading this because you're considering a big move to the area and let me tell you: This is the best time to buy a house in John Day!
In the last ten years, the home appreciation has been at an impressive 8.1 percent. The median sales price for a typical three bedroom/two bath house is $144,800. Wow! I'm sorry folks, but that is a steal! I don't know why people claim that their is no longer a western frontier when there's still a western frontier. The West is still full of wide open spaces and plenty of room for people to roam free and explore.
8. Schools in John Day Oregon
The schools in John Day are incredible. They spend an average of $11,800 on each student. To provide you with a comparison, the national average is $12,300 spent on each student.
If you're concerned about crowded classrooms, don't be. First, this is a very rural area. Secondly, there are 16.7 students per teacher in this rugged, small town. I don't know about you, but where I come from there are 30 students per teacher. This means that your child will be given more attention and help than the average public school student in America.
Stretching from Oregon to Washington across the historic Columbia River is the John Day Dam.
The John Day Dam construction in 1958 and was completed in 1971, and is a concrete gravity dam featuring a navigation lock and fish ladders on both sides of the structure. The dam is located approximately 28 miles to the east of The Dalles, Oregon and below the mouth of the John Day River. The primary purpose of the John Day Dam is to generate electricity and has done so reliably for over 50 years.
We Look Forward to Seeing You in John Day!
Now that you've been given the brief overview of the lovely town of John Day, what do you say? Are you ready for that move? On weekends you can enjoy the John Day River, the John Day Fossil Beds and even the Timber Truckers Light Parade! You'll meet friendly people and make new friends. John Day, Oregon has so much to offer!
While the Oregon coastline is rural compared to other coastlines in the United States, more people are moving to the area.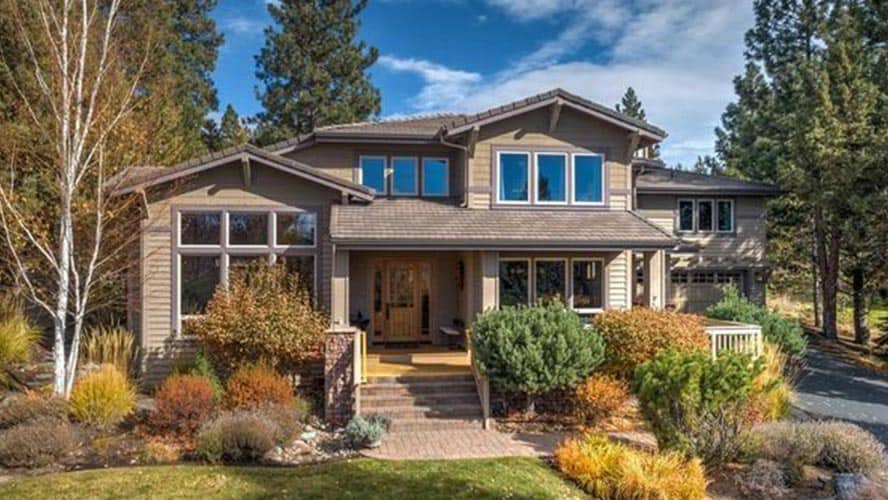 Many people visit Central Oregon every year and fall in love with its spectacular views and acres of untouched land.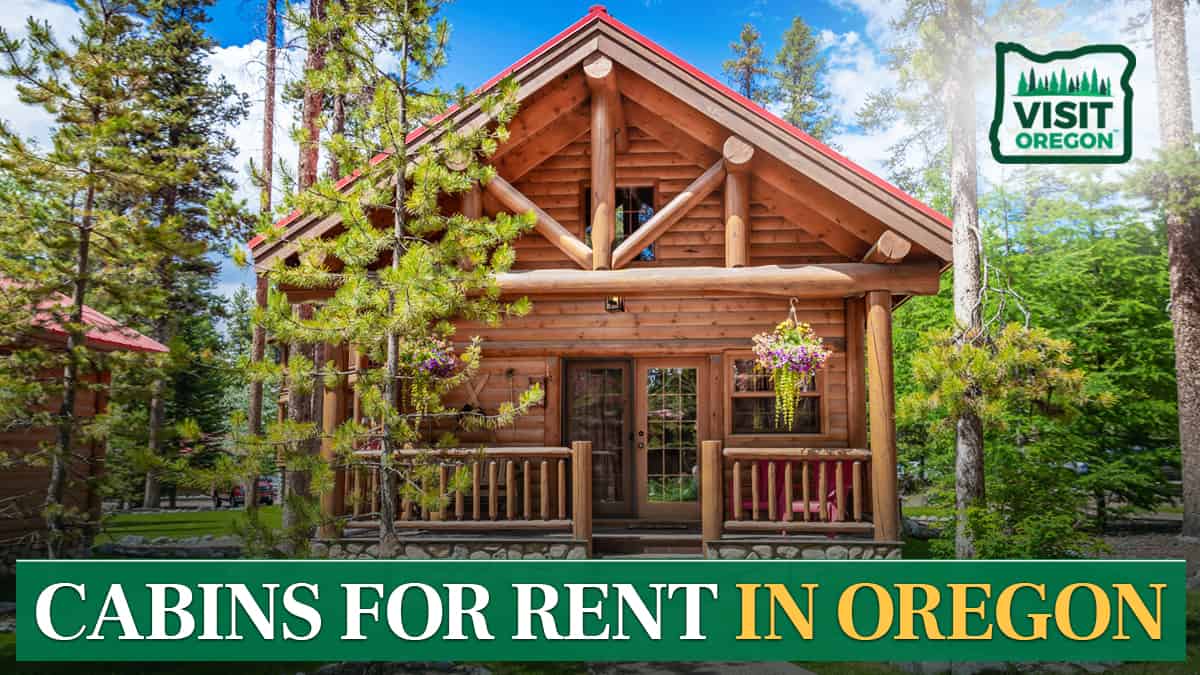 30 Unique & Secluded Cabins Rentals in Oregon Everyone dreams of a secluded retreat, tucked
Read More »